Women of the Year: Jai Nelson stands up for public health on Panhandle Board of Health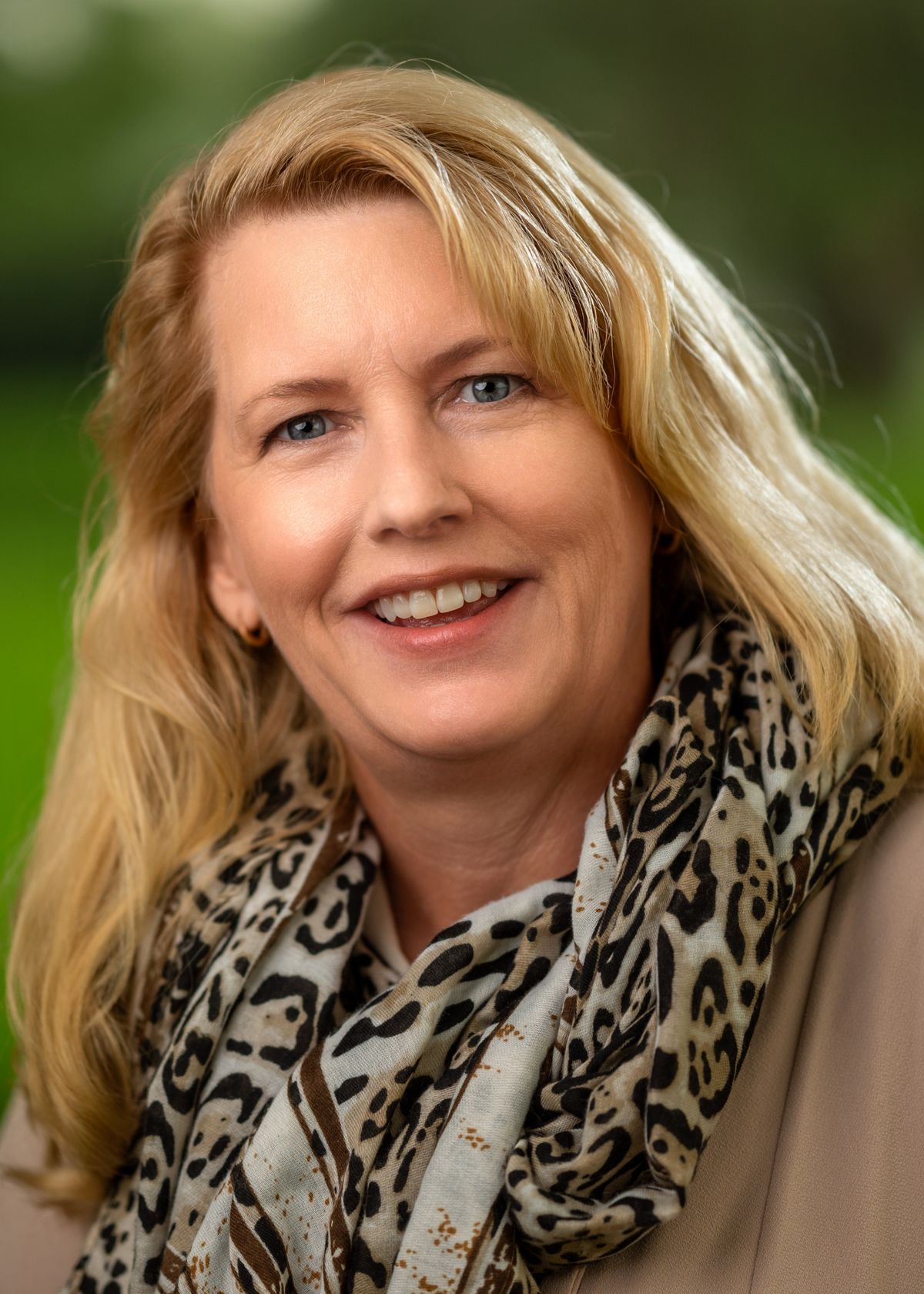 When Jai Nelson joined the Panhandle Health District Board of Health in 2011, she brought with her an interesting résumé.
She was in the first year of her term as a Kootenai County commissioner. She was a single mom and also a small-business owner, having run her own interior design firm for more than 15 years.
But since 2005, she also has been a registered nurse, specializing in cardiovascular care, making her the second practicing medical professional on the board, along with Dr. Richard McLandress.
Lora Whalen, a former Army nurse who has served as the health district's director since 2010, said having a board member with Nelson's varied background has been a real benefit.
"She has a great business acumen from a county commissioner standpoint," Whalen said. "She clearly understands budgets and … she has a heart for public health and the things we do. She's fiscally conservative and she holds us accountable."
And in the ensuing nine years of her membership on the board, she and her fellow board members, which include representatives from Kootenai, Bonner, Boundary, Benewah and Shoshone counties, never saw anything like the novel coronavirus that has infected nearly 7 million American and killed more than 200,000.
Nelson said she started paying attention to this new virus when there were just a handful of cases in China.
As cases mounted in Kootenai County this spring, and after Gov. Jay Inslee issued a mask mandate for residents of Washington, the Panhandle Health District began contemplating a mask mandate for the most populous county of the five-county district.
The idea was instantly controversial. The county sheriff announced his deputies would not enforce a mandate. Two board meetings held to discuss the mandate were heavily attended by people opposed to the proposal. Pranksters at one point hacked into the Zoom call, and scribbled "No masks" on the screen.
"I did a lot of research on the efficacy of face coverings and masks," Nelson said. "I looked at a study in Colorado and why they did a statewide mask mandate. It was based on two data points. One they had a 20 percent increase in (wearing of) masks and face coverings with a mandate, which lowered the rates of spread in the areas that had a mask order. Significant to me in looking at those data points was in none of those areas did they have law enforcement."
After the mandate passed on July 23, the blowback was intense. Angry residents lobbied for Nelson and McLandress to be removed from the board, a move the current Kootenai County Board of Commissioners, which appoints members to the health board, has so far declined to take up. Nelson said she received some threats, but she also received many notes of support and thanks. She shared a letter from one mother who had struggled since March to get her children to wear masks in public. The mandate, she wrote, changed everything.
"Now they are proud to wear their unique masks. You took the burden off of us parents," the woman wrote. "Now I realize you carry the burden now. Thank you."
"I'm more than willing to carry that burden," added Nelson, who now runs an eye care practice with offices in Coeur d'Alene and Spokane Valley. "There's a reason in health care through the decades that doctors and nurses and health care providers have worn face coverings. … It's not only to protect ourselves but to protect our patients."
As the lone woman on the Board of Health, Whalen said Nelson sets a good example.
"She's a strong female," Whalen said. "She's been in government and she understands how it works. She's responsive. Like many women leaders, she's a multitasker. She has a lot on her plate and always has. … I like that she is a producer. She gets results."
Nelson's path to public health has been winding. Her father, R.G. "Bob" Nelson, was a noted Coeur d'Alene architect who designed both the Coeur d'Alene Resort and the headquarters for Hagadone Hospitality. She followed a similar path. She started out in architectural design, and worked for a couple of firms in Spokane before going to work for her father. She came to realize that she wanted more flexibility in her schedule, so she branched out and started her own interior design firm.
After her son was born, she had an epiphany.
"I wanted to do something more meaningful than the superficiality of interior design," she said. "Anytime you change careers, it's a tremendous challenge, especially as a single mother, and I was general contracting my own home when I started nursing school.
"I thought at the time, 'How hard can it be?' It was the most difficult thing I've ever done besides raising my son."
As a Republican who grew up in Coeur d'Alene, Nelson said it's been dismaying to see masks and public health become political.
"It's been a distraction, but not a deterrent," she said, adding that she draws strength from her Christian faith and memories of her grandmother, who immigrated from Sweden, by herself, at 18.
As a public health district, "We're mandated by Idaho statute to do all things. It's very broad powers for the preservation and protection of public health. And I think the most important thing i s to be proactive. And I see this nation being reactive and chasing this virus instead of getting ahead of it. … I wanted to protect the citizens of Kootenai County. This is my hometown."
Whalen said she has been "surprised and saddened" by the chasm that has developed over coronavirus and masking.
"There is no gray," she said. "Communication has been difficult because there is no give and take. If you're pro-masking or anti-masking, you can't have a conversation because everyone is angry. It makes me sad that people would threaten someone who looked at the data and did research and is following the science. It's not pleasant, and it would upset anybody."
Nelson's term on the Board of Health is up in June. While the distraction of this summer has been a challenge, she would be honored to be appointed to another term.
"I try to be true to myself and to my community in all my decisions," Nelson said. "It's been a journey, and we're still on this journey."
---