News
4th district candidates Lance Gurel, Rob Chase disagree on almost everything, especially COVID-19 and science
Sept. 29, 2020 Updated Wed., Oct. 7, 2020 at 11:18 p.m.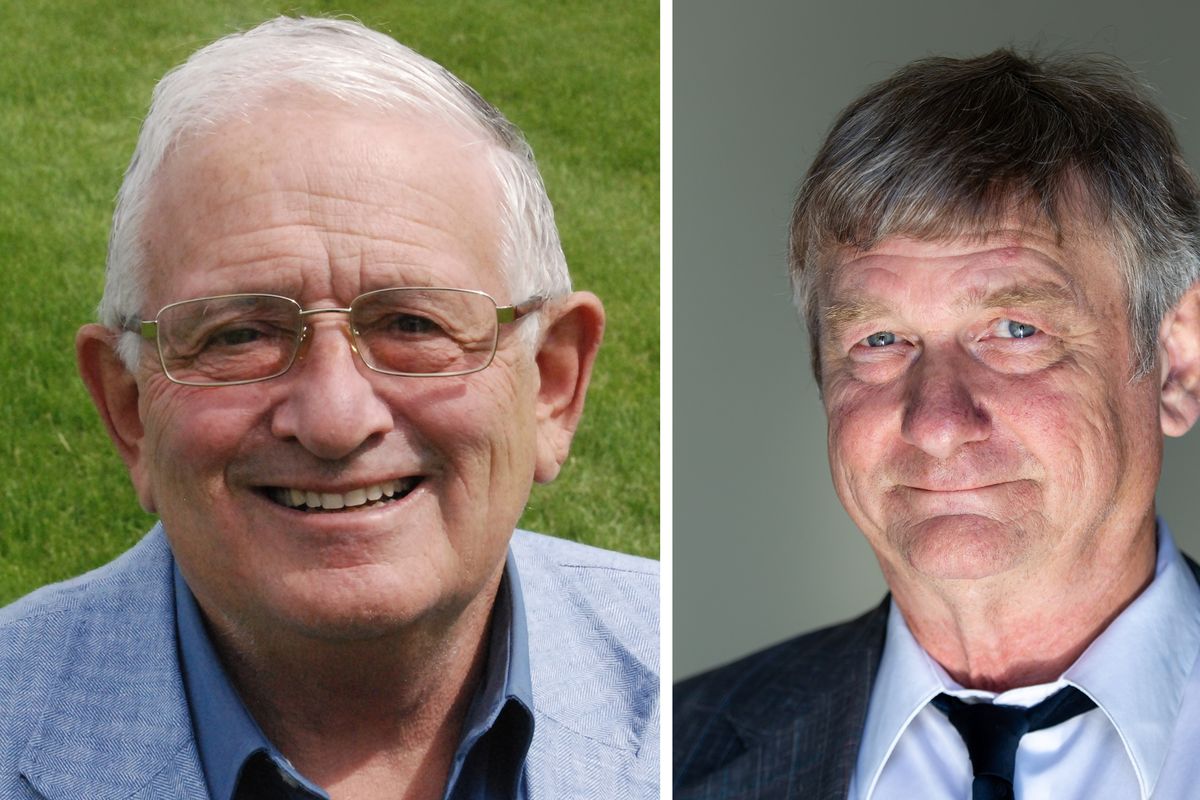 Lance Gurel and Rob Chase, the two men running to replace outgoing state Rep. Matt Shea, disagree on almost every issue, whether it's requiring people to wear a mask, how to fund state government, or whether it's responsible to share conspiracy theories online.
Gurel, a Democrat, is an accountant who unsuccessfully ran for Spokane Valley City Council last year. He hopes to focus on the state budget and preserve programs that provide a safety net for struggling families and hopes to look for ways to subsidize child care.
Chase previously was elected Spokane County Treasurer and now works as a part-time security guard. He has unsuccessfully run for Congress and Spokane County commissioner.
The two men are running to represent residents who live in the greater Spokane Valley, Liberty Lake, Green Bluff and Mount Spokane area.
Chase said his first priority would be working with other members of the Legislature to find a way to limit the governor's power and place a time limit on how long a state of emergency can continue. He said the Legislature should have met to respond to COVID-19 instead of the governor using emergency powers to address the pandemic.
Chase called Gov. Jay Inslee's response to the pandemic an overreaction and said masks and social distancing should be optional.
"It shouldn't have gone on this long," he said. "From what I can see, it's no different than the flu or any illness that comes through every couple of years."
According to the Centers for Disease Control and Prevention, COVID-19 is far more infectious and deadly than influenza.
Chase said he wears a mask when he goes into businesses, but argued it should be up to businesses whether they want to require masks.
"There's a lot of people that like the masks and want them, that's fine, but people should be able to walk freely and go to places that don't require masks, it should be up to them," Chase said.
Chase also praised hydroxychloroquine. The drug is used for malaria, lupus and rheumatoid arthritis patients. President Donald Trump has claimed he has used the drug as a prevention against COVID-19, but there are limited studies proving its effectiveness. The FDA has also cautioned against the use of the drug on COVID-19.
Gurel said he supports whatever recommendations are made by the medical and scientific community and said he supports a mask mandate. He also said the governor has been listening to the advice of experts.
"Doctors say masks need to be mandatory," he said. "The sooner we can do that, the sooner we can get out of this."
Gurel accused Chase of being "anti-science" and criticized him for supporting Shea. Shea's decision triggered a reshuffling of candidates across the district. A report by an independent firm hired by the Legislature found that Shea had participated in domestic terrorism when he became involved in an armed standoff at a wildlife refuge in Oregon. He was removed from the House Republican Caucus after the report was released.
Both Shea and the other 4th District incumbent, Bob McCaslin Jr., endorsed Chase, who said he plans to continue advocating for an issue both state representatives championed: turning Eastern Washington into its own state. Gurel does not plan to advocate for Eastern Washington to become its own state.
Chase has been frequently criticized for sharing unproven theories and misinformation online. He said there's nothing wrong with questioning government or scientific narratives and said the phrase "conspiracy theory" is in the eye of the beholder.
"You shouldn't be shamed into not asking questions because someone labels it a conspiracy theory," he said.
Chase said the discussions in which he participates online and his questioning of national tragedies come from a lack of transparency at the top.
Chase believes there are still unanswered questions about the Kennedy assassination and who is really behind 9/11.
"If you talk about 9/11, how come we the people aren't allowed to see the tapes of what slammed into the Pentagon," Chase said.
Osama Bin Laden and terrorist organization Al Qaeda have widely been reported to be behind the largest terrorist attack on American soil in history. There was video released in 2006 showing American Airlines flight 77 crash into the Pentagon.
When asked if sharing unproven or debunked health care information could put people in danger, Chase said people are smart enough to make their own decisions.
Gurel said sharing unverified information is irresponsible and leads to division.
"Eastern Washington deserves a representative of character, somebody who believes in science and common sense," he said.
Chase and Gurel also have different views on how the state should prioritize spending.
Gurel said the state may need additional revenue to preserve infrastructure and services on which many constituents depend, and said he might look at a capital gains tax on the state's highest earners. He called for subsidizing child care, arguing an investment in care and early childhood education could boost the economy because it would allow parents to return to work.
"Most of the money that we spend is on the services that our people, our residents say we need," he said. "I don't want to tell my grandchildren that we didn't build the infrastructure (we needed) because we were afraid to tax millionaires."
Gurel said he would stand behind Spokane Valley transportation projects and advocate for infrastructure, like the Pines Grade Separation Project, which would create a railroad bridge to prevent vehicle accidents.
Chase said he had taken a tax pledge, promising to not raise taxes. He argued government is already too big and he would look at reducing operations to only necessary functions. He said once he is elected, he would likely meet with the Republican House Caucus and would come up with specific areas where spending could be cut.
Chase said one area that the Legislature should be able to find smarter ways to save money is public education. The Washington Supreme Court ordered the Legislature to fully fund public education and the state recently passed a "fix" changing the way education is funded. Chase called the court's decision "ambiguous," and pointed to the recent changes schools have had to make to accommodate social distancing and move much of their operations online, and said the definition of basic education is flexible and may not always require expenses like buildings.
Chase also suggested that different state departments could set up a voluntary donation programs, so Washington residents could donate to the government services they care about.
He also hopes to continue ch |ampioning an issue for which he advocated as treasurer, eliminating late fees for property taxes.
Local journalism is essential.
Give directly to The Spokesman-Review's Northwest Passages community forums series -- which helps to offset the costs of several reporter and editor positions at the newspaper -- by using the easy options below. Gifts processed in this system are not tax deductible, but are predominately used to help meet the local financial requirements needed to receive national matching-grant funds.
Subscribe now to get breaking news alerts in your email inbox
Get breaking news delivered to your inbox as it happens.
---