Seventy years ago Friday, the "Peanuts" comic strip by then-obscure St. Paul, Minnesota, cartoonist Charles M. Schulz made its debut in just seven newspapers around the world.
Schulz's strip and the award-winning TV specials that featured his work turned "Peanuts" into a worldwide phenomenon that still runs in many papers – despite the fact that Schulz died more than 20 years ago.
---
FEB. 22, 1937
The "Ripley's Believe It or Not!" comic panel runs an item of the Schulzes' family dog, Spike, who eats all sorts of strange items with no ill effects. The item is accompanied by a drawing by Charles "Sparky" Schulz, age 14. It's his first published work.
JUNE 1947
Now a World War II vet and an art school instructor, Charles Schulz gets his first child-oriented comic panel published in the Minneapolis Star-Tribune. He calls it "Li'l Folks."
MAY 1948
Schulz has the first of 17 "Li'l Folks" cartoons published in the Saturday Evening Post.
SPRING 1950
Schulz signs a contract with United Feature Syndicate to distribute a daily comic strip. The title "Li'l Folks" is taken, so Schulz reluctantly agrees to the syndicate's idea to use the name "Peanuts."
OCT. 2, 1950
"Peanuts" makes its debut in seven newspapers: The Washington Post, the Chicago Tribune, the Minneapolis Star-Tribune, the Denver Post, the Seattle Times, the Allentown (Pa.) Call-Chronicle and the Bethlehem (Pa.) Globe-Times. Schulz is paid $90 for his first month's worth of strips.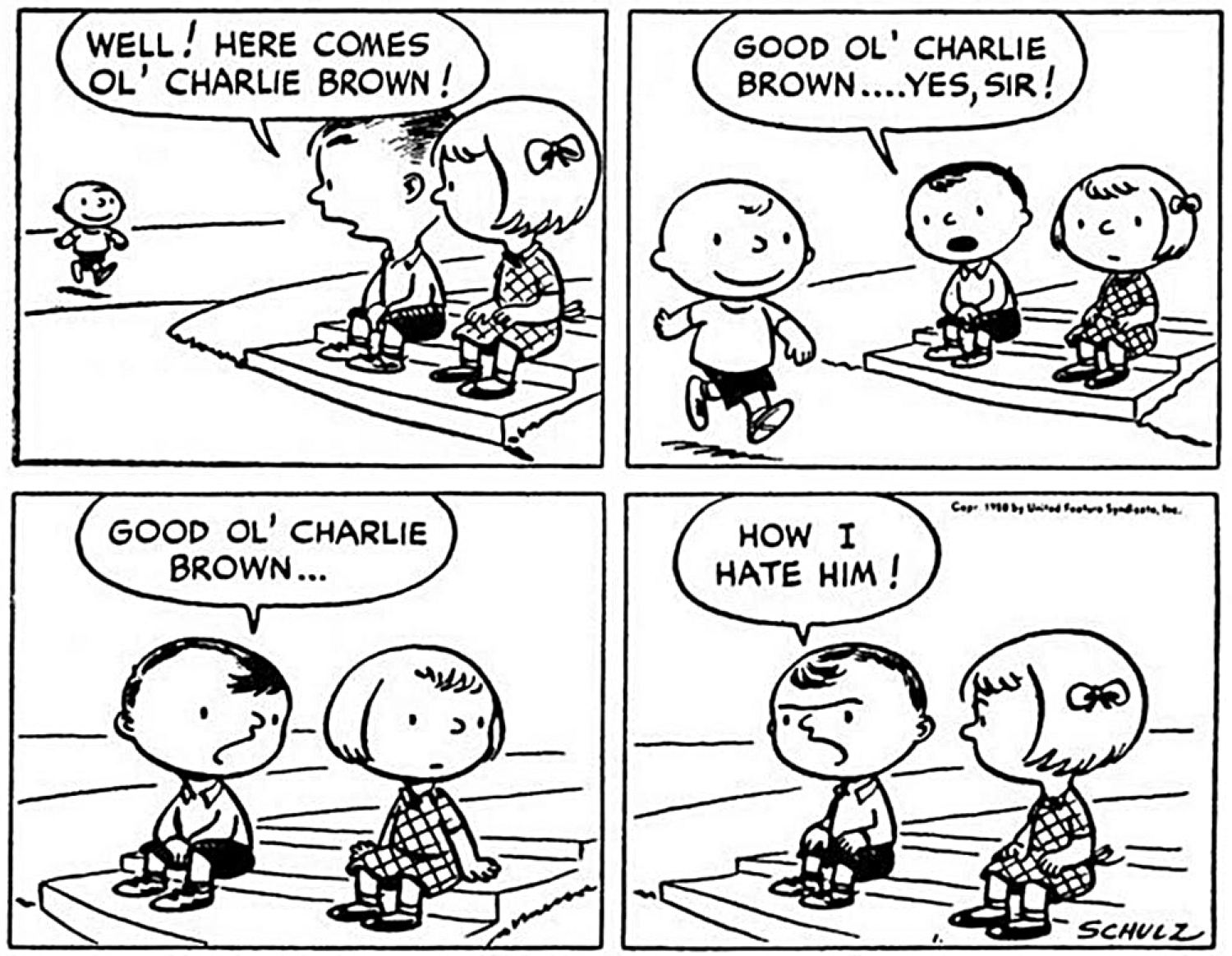 NOV. 15, 1951
Charlie Brown first unsuccessfully tries to kick a football – this will become an annual running gag. For this first time, however, the ball was held by Violet, not Lucy, who has yet to appear in the strip.
JAN. 6, 1952
The Sunday version of the "Peanuts" comic strip begins.
MARCH 3, 1952
Lucy Van Pelt, the "fussbudget," makes her first appearance.
MAY 25, 1952
Schulz has Snoopy's thoughts appear in a "thought balloon" for the first time.
SEPT. 19, 1952
Lucy's thoughtful baby brother, Linus, makes his first appearance.
JUNE 1, 1954
Linus' security blanket makes its first appearance.
1955
Kodak becomes the first product to sponsor "Peanuts" characters.
JUNE 25, 1957
Schulz shows Snoopy walking on two legs for the first time.
NOV. 3, 1957
Schulz starts a second comic strip, a three-days-a week, sports-oriented single-panel called "It's Only a Game." He hires an assistant to draw it for him. The strip appears in 30 newspapers but is canceled after 14 months.
1958
The first "Peanuts" toys – in the form of plastic dolls – go on sale.
1959
Ford Motor Co. signs a multi-year licensing deal for "Peanuts" characters to appear in advertisements for the Ford Falcon. This would be the first appearance in animated form for Schulz's creations.
1960
Hallmark begins using "Peanuts" characters on its greeting cards, party decorations, books and ornaments.
APRIL 25, 1960
Lucy hugs Snoopy in the strip and says "Happiness is a Warm Puppy."
NOV. 19, 1961
Charlie Brown's huge crush – "the Little Red-Haired Girl" – is first mentioned.
1962
A book – "Happiness is a Warm Puppy" – is published. It spends 45 weeks on the New York Times Best Seller list.
APRIL 1, 1965
"Peanuts" appears on the cover of Time magazine.
OCT. 10, 1965
Snoopy is shown for the first time as the World War I flying ace.
DEC. 9, 1965
"A Charlie Brown Christmas" is broadcast on CBS-TV. It will win an Emmy Award and a Peabody Award.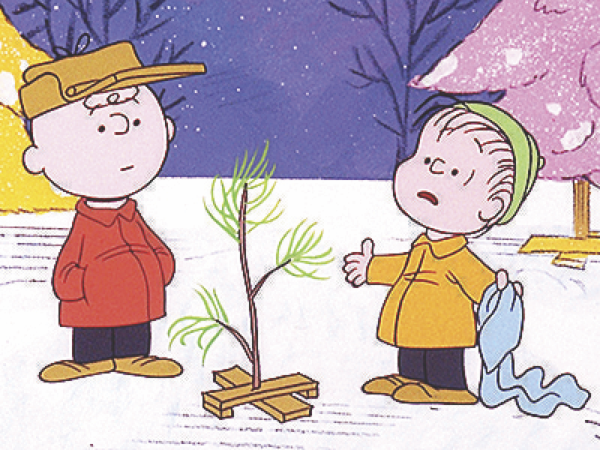 1966
Schulz's art studio is destroyed by fire. Later that year, he'll have Snoopy's doghouse – said to be lavishly decorated inside with a library, a record collection, a pool table and a Van Gogh – burn down in his daily strip.
OCT. 27, 1966
The third animated "Peanuts" TV special, "It's the Great Pumpkin, Charlie Brown," is broadcast.
MARCH 7, 1967
Off-Broadway debut of the stage production of "You're a Good Man, Charlie Brown."
JULY 31, 1968
Schulz adds his first Black character, "Franklin," to the strip.
MAY 18, 1969
Apollo 10 launches with its command module named "Charlie Brown" and its lunar module named "Snoopy."
DEC. 4, 1969
The first feature-length "Peanuts" film, "A Boy named Charlie Brown," opens in theaters.
NOV. 20, 1973
"A Charlie Brown Thanksgiving" is the 10th "Peanuts" animated special. It will win an Emmy Award.
May 30, 1983
The 26th animated special, "What Have We Learned, Charlie Brown?" focuses on World War I and II history. It will win a Peabody Award.
JUNE 28, 1996
Schulz receives a star on the Hollywood Walk of Fame.
DEC. 14, 1999
Schulz, ailing from colon cancer, announces his retirement in his daily strip. At the time, "Peanuts" appears in more than 2,600 newspapers worldwide.
FEB. 12, 2000
Schulz dies in his sleep at age 77. The next day, his final new Sunday strip runs. Reruns of "Peanuts" will continue to run in newspapers.
AUG. 15, 2002
The Charles M. Schulz Museum and Research Center opens in Santa Rosa, California.
NOV. 6, 2015
The fifth feature-length "Peanuts" movie – "The Peanuts Movie" created in 3D animation – opens in theaters.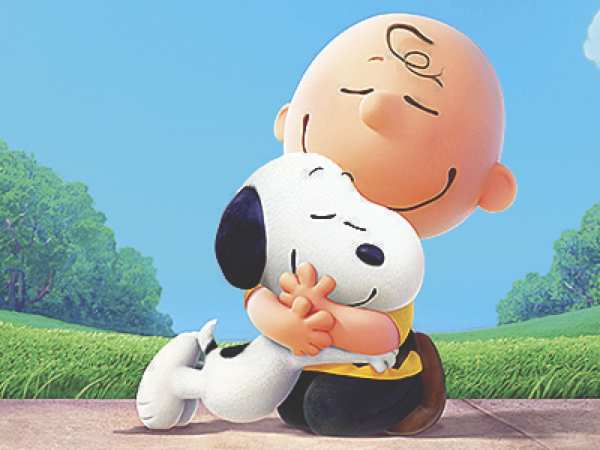 OCT. 16, 2017
Schulz's home in Santa Rosa, California, burns in a wildfire. His widow, Jean, was evacuated before the house is reduced to rubble.