Joseph Tully Centennial Announcement
UPDATED: Fri., Feb. 19, 2021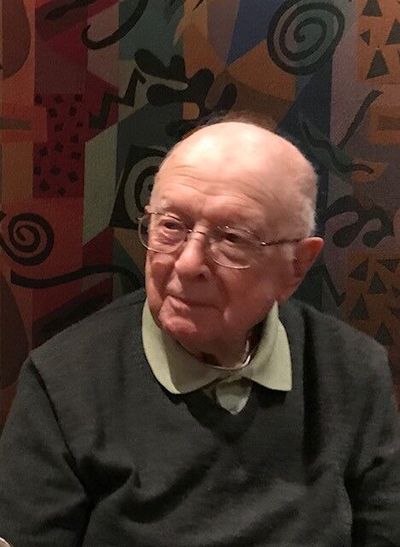 Joseph Patrick Tully
Joseph Tully will celebrate his 100th birthday on Feb. 22. He was born in Sprague and has lived in Eastern Washington his entire life. He met his late wife, Betty Corcoran, on a blind date, and the couple were married in 1946.
Tully worked with Pacific Bell, later AT&T, for 32 years, and did charitable work with Knights of Columbus for 60 years. His most rewarding life achievement is his 67-year marriage to his late wife.
He credits his long and healthy life to a good sense of humor, a perfect wife and children, daily exercise, good wine and an occasional "booster" of single malt scotch.
His most memorable moment in the last 100 years was the bombing of Pearl Harbor, as it set the bearing for the rest of his life.
His children are Dan Tully of Spokane, Chris Webster of Spokane, John Tully of Sparks, Nevada, Jean Merkel of Spokane, Tricia Tully of Seattle and Jerry Tully, deceased.
Tully has eight grandchildren and 13 great-grandchildren.
Local journalism is essential.
Give directly to The Spokesman-Review's Northwest Passages community forums series -- which helps to offset the costs of several reporter and editor positions at the newspaper -- by using the easy options below. Gifts processed in this system are not tax deductible, but are predominately used to help meet the local financial requirements needed to receive national matching-grant funds.
Subscribe to the Coronavirus newsletter
Get the day's latest Coronavirus news delivered to your inbox by subscribing to our newsletter.
---