Cedric McGuire Centennial Announcement
UPDATED: Mon., Feb. 1, 2021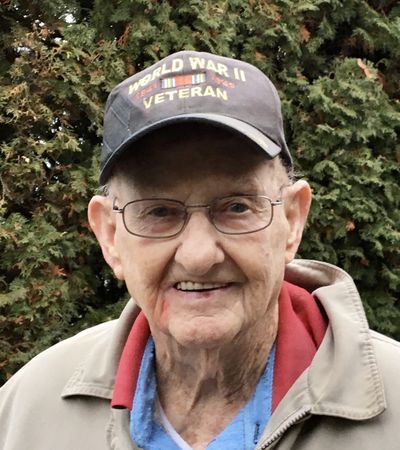 Cedric O'Neal "Mac" McGuire
Cedric McGuire celebrated his 100th birthday on Feb. 1. He was born in Noblesville, Indiana, and has lived in Eastern Washington for 74 years. He met his late wife, Norma McGuire, in Pocatello, and the couple were married in 1945.
McGuire worked as a car salesman and sales manager for 27 years. His most rewarding life achievements are his 50-year marriage and having his son.
He credits his long and healthy life to clean living, and his most memorable moment in the last 100 years was the end of World War II.
His son is Bill McGuire of Moses Lake. McGuire has two grandchildren and four great-grandchildren.
Local journalism is essential.
Give directly to The Spokesman-Review's Northwest Passages community forums series -- which helps to offset the costs of several reporter and editor positions at the newspaper -- by using the easy options below. Gifts processed in this system are not tax deductible, but are predominately used to help meet the local financial requirements needed to receive national matching-grant funds.
Subscribe to the Coronavirus newsletter
Get the day's latest Coronavirus news delivered to your inbox by subscribing to our newsletter.
---