News > Business
Spokane developer Dick Vandervert, who envisioned prominent commercial spaces, thought 'big picture'
Sun., Jan. 22, 2023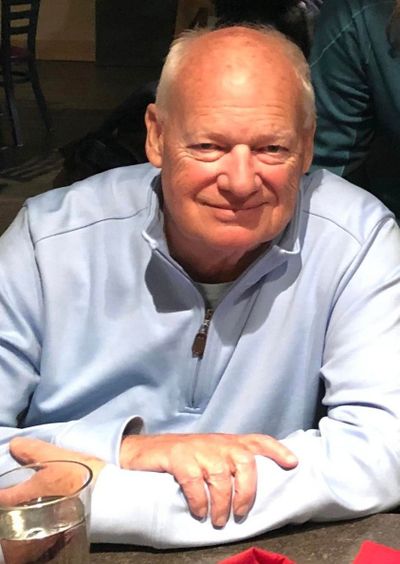 When Spokane developer Dick Vandervert had a vision for a commercial project, he wrote details on a single sheet of a yellow legal notepad.
These one-page outlines gave rise to many prominent commercial spaces – among them, the Lincoln Heights Shopping Center redevelopment that drew Trader Joe's, Wandermere Business Park, Hampton Inn Spokane Airport, Hilton Garden Inn Spokane Airport and a recent West Plains commercial development.
Most projects were around the Spokane area, but some were as far as Kalispell. Today, Vandervert Developments' portfolio of office buildings, retail centers, hotels and land totals more than 2 million square feet of leasable space.
Vandervert, 78, died Jan. 4 in Spokane. He was in the hospital for appendix treatment, then had septic shock and heart failure.
"He would do multimillion deals on a single sheet of paper; he had stacks of yellow notepads all over his desk," said Chris Bornhoft, who worked with Vandervert in different roles for 17 years.
"He would sketch out the deal financially – the land, the building cost, the soft costs – and he'd run it all down. That one sheet of paper was the basis of almost every deal he did. I have elaborate multitab spreadsheets. Dick could do it with a single sheet. It was masterful."
Bornhoft joined other Spokane professionals who said they lost a mentor and friend.
"Any time I'd want to make some kind of life change, he was always supportive," Bornhoft said. "We'd have these long conversations. He always made you feel like he had time for you."
Raised in Spokane, Vandervert graduated from Shadle Park High School in 1963 and married his high school sweetheart, Bonnie Riddle, the next year. He's survived by Bonnie, daughter Debbie Cozzetto and three grandchildren.
He began in real estate with Main Realty, but then launched Provincial Properties, owning it more than 15 years before switching fully to construction. In 1975, he had started Vandervert Construction, which he operated for 36 years.
He sold Vandervert Construction in 2011 to employee Tim Stulc to focus solely on Vandervert Developments, a commercial development and property management company. Vandervert later told The Spokesman-Review he lost track of the construction side after Stulc's purchase.
In early 2018, Stulc initiated receivership of Vandervert Construction in Spokane County Superior Court, and the general contractor business shut its doors in February that year. At the time, Vandervert was quoted saying he was saddened by the closure but glad to hear its 80 employees quickly found other jobs.
Cozzetto said her father saw potential for land. At Vandervert Developments, she worked more than 20 years in the hotel division her mom runs, and then the past five years with her dad on the development side.
"My dad was definitely ahead of his time and would have the foresight to see land that was not valuable at the time, but purchased it knowing eventually things would build up," she said. Today, that includes Airway Height's Pacific Northwest Tech Park that's attracted a Fred's Appliance warehouse and Selkirk Pharma. Her dad also developed the Crosspointe Plaza in Airway Heights.
The family's recent cards and emails share a theme: how Vandervert mentored multiple people starting businesses.
"So many people have said, 'He was such a mentor to me; he always took the time to talk and share ideas,' " Cozzetto said.
"They said, 'I am where I am because of him.' The other thing people have said is he was a man of his word, of the highest integrity, always someone who could always be trusted to do the right thing.
"I love the fact that my dad was self-made from nothing but he did it the right way, by being kind, honest, fair and ethical."
As for hobbies, she said her dad once ran marathons and enjoyed playing racquetball for a number of years.
Jason Strain, Vandervert director of leasing, said from the start he knew Vandervert targeted quality in developing projects. He felt an instant connection with his boss.
"That was one of the main reasons I stayed with the company for 20 years," Strain said. "He's not only been a mentor, but also a father figure to me."
He said the Lincoln Heights center work stands out. So does the Wandermere Business Park, formerly a gravel pit and now home to a man-made lake, Twigs Bistro and several professional buildings, including one for Vandervert's offices.
Vandervert had success building grocery-anchored shopping centers and partnering with tenants, Strain said.
"The word that always comes to mind with him was fair," Strain said. "We'd go into a meeting with the ideas of what we wanted, and I'm sure the tenants had theirs. At the end, everything worked because Dick always found a way to make it work for both parties."
In the past decade of development, Vandervert has led projects and contracted out the construction. Jeff Gallagher, previously at Vandervert Construction, often was a go-to after he started his own construction company. It later merged, and he's now at Yost Gallagher Construction.
"Dick was always humble, even though he'd made it – let's say – to the big leagues in Spokane," Gallagher said. "You could pick his brain about anything. When I started my own business, he took two hours, went to lunch with me and allowed me to ask questions. That mentorship came naturally to him."
He said Vandervert spent extra money on project landscaping. He'd walk a property and pick up trash without a word.
Vandervert was an optimist.
"In 20 years, I never saw him lose his cool or get mad," Gallagher said. "He operated his business by those old-school rules of life – do what you say you're going to do, come to an agreement and do your best. He had no fancy equation to his success. He did it naturally."
Vandervert would envision the big picture, such as landing Trader Joe's commitment to Spokane, Bornhoft said. The South Hill store was its first in the city, and another one eventually popped up on North Division.
Bornhoft said he and others at Vandervert planned a meeting with Trader Joe's officials while at a Las Vegas conference, when they had the retailer's tentative interest.
"Trader Joe's told us, 'Yes, we're going to move forward,' " Bornhoft said. "We'd shown the Trader Joe's site plan drawn on some property that we didn't quite own yet, but we knew we could acquire it because we'd been in talks with the owner."
With the green light, they called Dick Vandervert and told him, "You've got to go buy the bowling alley" on the same lot as the future Trader Joe's site. Bornhoft recalled that Vandervert laughed and said, "Sounds good."
"Dick thought the way-big picture, and he'd say to us, 'You handle the details.' "
Local journalism is essential.
Give directly to The Spokesman-Review's Northwest Passages community forums series -- which helps to offset the costs of several reporter and editor positions at the newspaper -- by using the easy options below. Gifts processed in this system are not tax deductible, but are predominately used to help meet the local financial requirements needed to receive national matching-grant funds.
Subscribe now to get breaking news alerts in your email inbox
Get breaking news delivered to your inbox as it happens.
---