'Alice by Heart,' opening this weekend at Civic, will tug at the heartstrings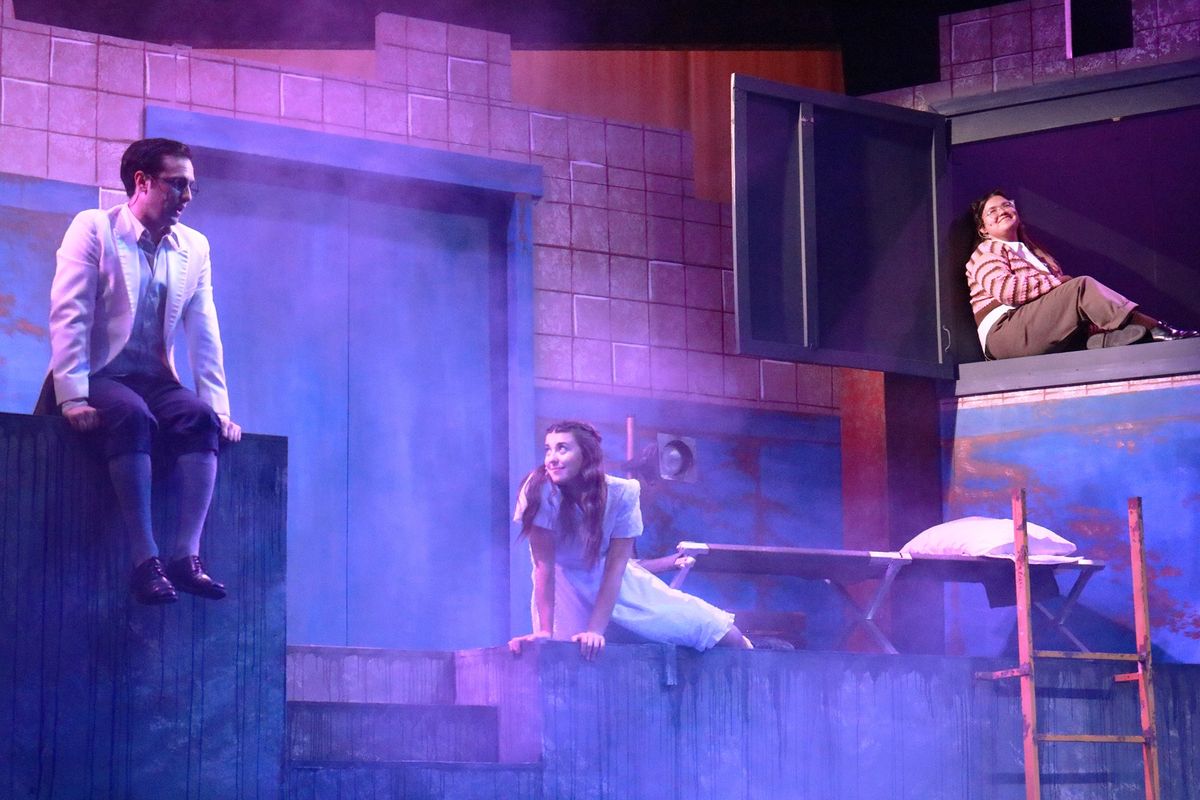 Duncan Sheik never envisioned writing music for theater. That was so even after befriending playwright Steven Sater a quarter century ago.
"I was anti-musical theater at that point," Sheik said while calling from his Manhattan apartment. "The process of developing shows takes forever. I didn't want to be part of that."
After achieving commercial success with the pop-rock single "Barely Breathing," in 1996, which earned him a Grammy Award nomination for best male pop vocal performance, Sheik focused on recording and touring.
However, Sater persuaded Sheik to co-create 2001's "Phantom Moon." The gorgeous Nick Drake influenced album features Sater's vivid and clever wordplay and Sheik's lovely melodies.
Sater asked Sheik to work on some musicals and the latter acquiesced. Sheik wrote the music for Sater's "Spring Awakening," which debuted in 2006, and "Alice By Heart" which reached stages in 2012.
"Alice By Heart," which will make its regional debut at Spokane Civic Theatre, is a compelling period piece set during the London Blitz of World War II.
"Steven and I started working on 'Alice By Heart' in 2009," Sheik said. "It took 10 years to bring it to the stage but it was worth the wait."
"Alice By Heart" is a magical play about a pair of teenage friends, Alfred, who is stricken by tuberculosis and is quarantined, and Alice, who urges her pal to escape via a rabbit hole.
"I was very familiar with 'Alice in Wonderland' but I was not a huge aficionado," Sheik said. "I knew it since it's been a big part of our culture. I did a deeper dive into what Lewis Carroll created with 'Alice in Wonderland' and it's pretty fascinating."
Director Sarah Junette Dahmen is a big fan of the classic story and the contemporary play by Sater and Sheik. "I come from a storytelling perspective and I really love the theme of 'Alice By Heart,' " Dahmen said. "I like how it relates with grief and their time in lockdown due to the bombing. It's wonderful."
Dahmen will co-direct "Alice By Heart" with Jake Schaefer, which runs from Friday to July 23 at the Spokane Civic Theatre.
"The play happens to connect what we went through the last few years with the pandemic," Dahmen said. "It's about not wanting to grow up for Alice, who doesn't want to accept that she will lose her childhood friend. It's brilliant how it connects with 'Alice in Wonderland' and the music is so great."
Spokane Civic Theater co-music director Tonya Ballman is just as enthusiastic as Dahmen. "The music that was created for 'Alice By Heart' is beautiful," Ballman said. "It's very contemporary but it has this classic feel with the lyrics. The music in this production is timeless but with modern sounding characters."
Sheik hopes the play will become the equivalent of Stephen Sondheim's "Into the Woods," which failed to make considerable noise on Broadway after it opened in 1987 but has endured since.
" 'Alice By Heart' might have this interesting life since a lot of regional theaters want to do the show," Sheik said. "Maybe it will be similar to 'Into the Woods,' which was sort of a flop on Broadway but it's become this perennial show in regional theater and with colleges and high schools. I'm crossing my fingers since I believe 'Alice By Heart' is a special production, which deserves to be experienced."
The play is a strong follow-up to "Spring Awakening," which Dahmen and Schaefer co-directed at the Civic in 2018. "I really enjoyed 'Spring Awakening,' " Dahmen said. "I love working with Jake. He's good with the big picture and has the dance background. I like working on 'Alice By Heart' with him since he handles the fantasy parts and I do the straight stuff."
Sheik, who released "Claptrap," his first pop-rock album in seven years, hopes to tour for the first time in 2025. "I was planning on touring but everything got scrapped due to the pandemic," Sheik said. "I'm overdue to get out there but I knew when I started working in musical theater, it's a time-consuming endeavor. But I'm with fine with that as long as we can come up with shows like 'Alice By Heart,' which I'm so proud of."
---