Commentary: Phil Spector was brilliant but disturbed record producer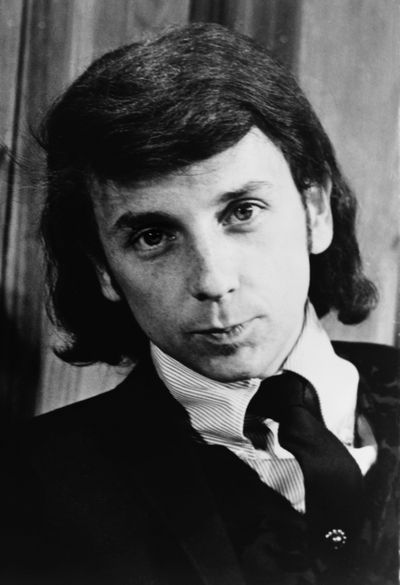 There's a fine line between genius and insanity in the world of rock and roll. There's the well-documented issues that have plagued the brilliant but troubled Brian Wilson.
The late alt-rock icon Daniel Johnston was a manic depressive visionary. Phil Spector was an incredibly talented producer but was beyond disturbed.
Spector invented what he dubbed the "Wall of Sound," a production technique, which yielded a dense, layered effect. Spector produced hits for The Crystals, Ronnie Spector and the Ronettes and the Beatles, among many other iconic recording artists.
The Grammy Award winner had produced eighteen U.S. Top 10 singles for a variety of acts. His chart-toppers included the Righteous Brothers "You've Lost That Lovin' Feelin,' " the Beatles' "The Long and Winding Road" and George Harrison's "My Sweet Lord."
Spector also produced albums for such diverse artists as Leonard Cohen, Dion DiMucci and The Ramones. Spector's accomplishments are significant as he is one of the most influential figures in rock history.
He was also a domineering bully, who controlled Ronnie Spector during their turbulent marriage. According to Dee Dee Ramone, Spector pointed a gun at the Ramones bassist when he tried to leave a recording session. Spector shot and killed actress Lana Clarkson in 2003 and was sentenced to 19-years to life for murder in 2009. Spector died behind bars in 2021.
This enigmatic figure remains one of the most polarizing legends in rock history. Spector was a crazed tyrant, according to his ex-wife. Her entertaining but at times shocking 1990 memoir, "Be My Baby: How I Survived Mascara, Miniskirts and Madness," detailed their unpredictable relationship. Ronnie Spector admitted that she admired Phil Spector's musical genius but that she feared him because he was vindictive and violent.
Ronnie Spector claimed that her ex actually kept a gold coffin in their basement and told her he would kill her if she tried to leave him.
During a 2021 chat with E Street Band guitarist Steve Van Zandt, Bruce Springsteen's consigliere waxed about the paradox that was Phil Spector.
"Phil Spector is an example of the art always being better than the artist," Van Zandt said. "There are a number of musicians that covers, but none better than Phil Spector. He made some of the most amazing records in history. Those songs were based on the salvation of love but the crazy thing is that Spector was incapable of giving or receiving love his whole life."
Spector's actions have been analyzed ad nauseum by psychologists but jazz icon Branford Marsalis believes it's a waste of time thinking about why he was such a menace, especially to those close with him.
"The human brain is all about being linear," Marsalis said. "Unfortunately, the world is non-linear. When someone shoots and kills someone, people immediately want an answer why someone does something so horrible. They go back to their childhood or their parents. However, usually there is no answer. Sometimes there is no reason why people commit heinous acts."
It's so bizarre how the man who produced such beautiful love songs as The Ronettes' "Then He Kissed Me," "Baby, I Love You" and "Da Doo Ron Ron" was so incapable of love and incomprehensibly unhinged.
The fact that someone as vicious as Spector produced John Lennon's "Give Peace a Chance" proves that truth is indeed stranger than fiction.
---