Mica Peak High School: Small school environment helped Kylie Johnson end school on a high note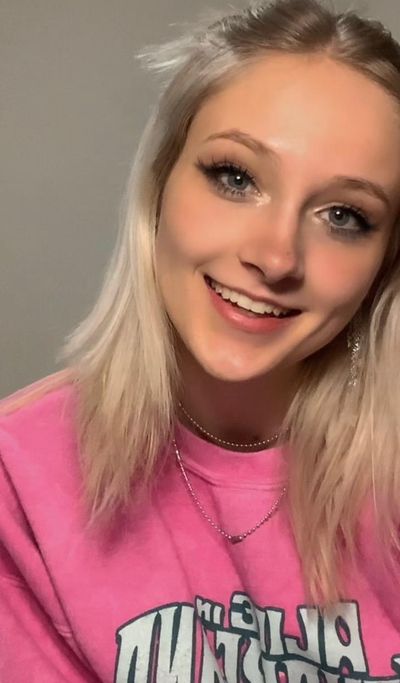 Kylie Johnson was looking for a different type of high school experience when she signed up at Mica Peak High School. Now, four years later, she's graduating as the ASB president and school representative to the school board.
It was the small class sizes that drew her to Mica Peak. In larger schools she was having trouble getting her work done, largely because she didn't understand the work fully and she was to anxious to ask for help in front of everyone.
"There was a lot of mental health issues going on," she said. "Bigger schools were very stressful. I decided to try something different."
She quickly found her home at Mica Peak, where her uncle worked as a teacher and is now dean of students.
"I immediately fell in love," she said. "I just fell in love with the whole staff. They just make you feel like you belong."
She's on the school's leadership team, has been involved in a couple of theater productions and once a month would visit the school board meeting to report on upcoming events. Despite her fear of public speaking, she made sure to fit several jokes into each of her monthly reports.
"It is always incredibly nerve-wracking for me," she said. "I've never had a bad interaction with them. They're very kind."
During one monthly report, she invited the board to attend an upcoming theater production. To her surprise, several of them came.
"I was very glad to see them there," she said.
As part of her leadership role in the school, she hyped her fellow students up to meet a goal set by Principal Kamiel Youseph last year. He promised students that if 90% of them passed their classes each quarter that he would get a tattoo, even though he was afraid of needles. With Johnson's steady encouragement, they met the goal and Youseph got the tattoo.
Teacher Lisa Williksen praised Johnson's advocacy for her school and fellow students and said she has set herself apart with her selflessness and kindness.
"She has participated in all aspects of our community here at Mica Peak High School; leadership, mentoring, theater and has made each place and person she touches better for knowing her," she said. "She is an individual that is empathic and steps into situations that help enable other students to move forward in their education and encourage them as a whole person."
Johnson plans to attend Eastern Washington University to study education and psychology with the goal of becoming a high school teacher.
"I want to teach at Mica Peak," she said. "That would be really cool."
She said her family is full of teachers and she's grateful for the teachers she had at Mica Peak.
"Definitely they put a lot of work into me because I needed it," she said. "I could not have done it without the Mica Peak school teachers."
---