West Valley High School: Kyle White channels life experience into empathy for others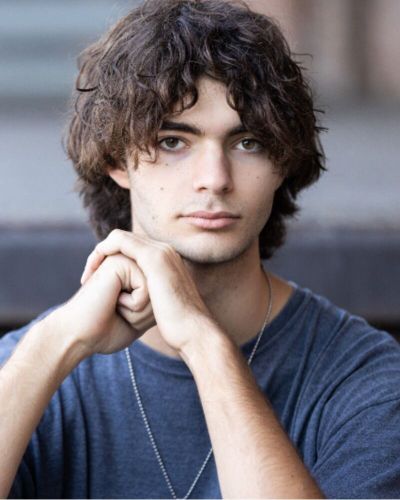 Kyle White channeled the lessons he learned from loss and trauma into a deep desire to care for others.
When he was in fourth grade, his mother was diagnosed with cancer.
"My dad had left when I was 6," he said. "He popped in and out, but was never a really a constant in my life."
White's mom went into remission and opened an adult-family-living home in the adjoined duplex where they lived.
From a young age, Kyle worked with the residents, supporting them in their care and keeping them company by playing chess and other games.
"Most mornings I had breakfast over there," he said. "It was like spending every day with a bunch of grandparents."
His mother's cancer returned the summer before his freshman year.
This time, they were told, it was terminal and she died in July 2020. The loss triggered a trauma that hadn't resolved.
"I was sexually abused by a neighbor as I youngster and I didn't deal with that," White said.
He struggled with his mental health and with school attendance.
"Between work and school, I couldn't figure life out," he said. "I tried living on my own and was homeless for a time."
He moved back in with his stepfather and began therapy through the Children's Home Society. That's when he learned a lesson many adults struggle to understand.
"I tried to do too much at once and I wasn't taking care of me," he said. "If I'm doing a great job of taking care of myself, I can give better care to others."
He enrolled in a hybrid-nursing-assistant program the summer before his senior year and earned his certified-nursing-assistant license.
He began working at a geriatric care facility for those in the last stages of life.
"I absolutely loved it!" he said. "I feel good about what I'm doing."
White credits science teacher Courtney Aulisio for supporting him at a time when few school staff members were aware of his life circumstances.
"He shared that there were days he would work a graveyard shift, and had just been with a resident who had died, and came to school the next morning exhausted and had to sleep during her class," said Rosalie Sigler, GEAR UP site coordinator at West Valley. "He said, 'Mrs. Aulisio always gave me my homework early knowing I needed more time. She was like a surrogate mom to me.'"
West Valley counselor Kyle Bush marveled at the White persevered.
"He is so resilient in facing obstacles," Bush said. "He is such a calm presence, mature way beyond his peers."
White also picked up a new activity that helps both his mental and physical well-being: boxing.
"Boxing is the most painful sport I've ever done," he said. "But I like it because I know I can power through things that suck and feel good about knowing what I've accomplished."
The boxing club has helped White build positive friendships, Bush said.
White applied to the pre-nursing program at Spokane Community College and will also be taking a phlebotomy course this summer. Eventually, he plans to transfer to Washington State University's nursing program.
"My mom was an amazing person," White said. "The biggest reason I chose the medical field is because of her.
"I hope she'd be really proud," he continued. "I hope she can see I'm trying my best to make her happy."
The staff at West Valley said they appreciated his kind heart and his passion for medicine.
"He's recognized where he found meaning and is giving back to his community," Bush said. "It's a privilege to get to work with him."
As the teen reflected on what he's already overcome, he said he's profoundly grateful.
"I do feel like I have a unique experience. I grew up quickly," White said.
"But I don't think I'd change anything. I don't think I'd have the level of compassion and caring I have without the experiences I went through. I have a deep empathy for people."
---