How the Valley was won: Conservative newcomers to Central Valley School Board ready for teamwork, concern for levy passage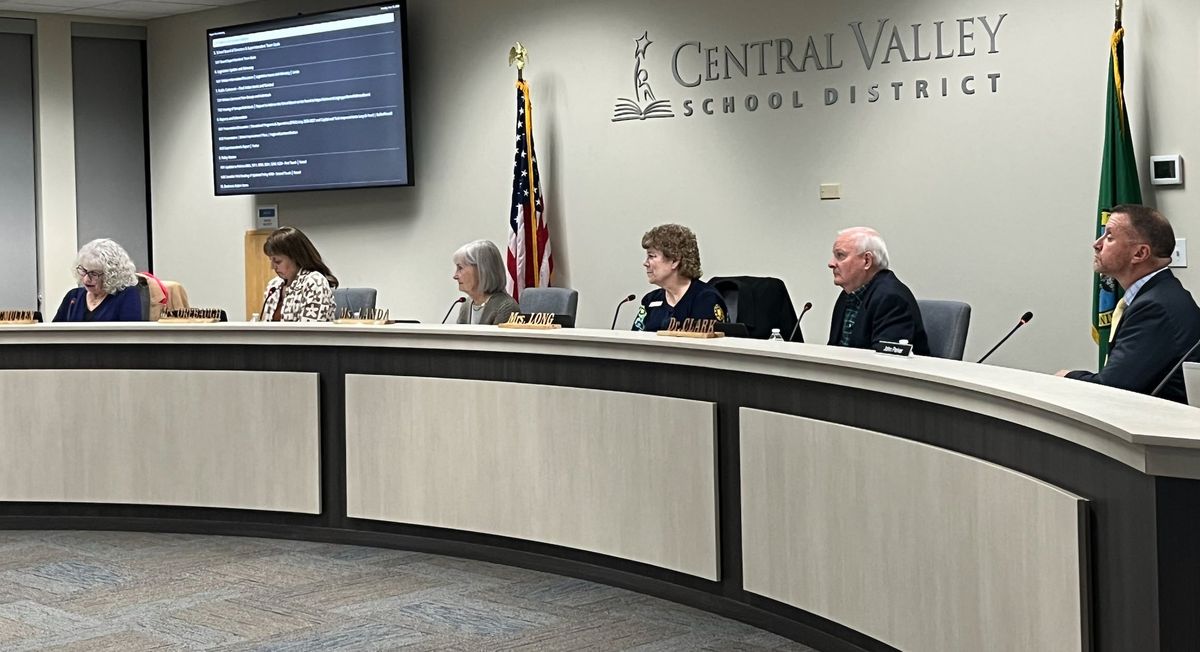 After its most contentious election in recent memory, the Central Valley School Board will see new faces in December, though not a complete sweep of challengers.
In three contested seats, incumbents Debra Long and Keith Clark lost to newcomers Stephanie Jerdon and Anniece Barker. Cindy McMullen managed to maintain her seat by fewer than 600 votes.
The results of the election – which McMullen recalled as the most contentious in her 32 non-consecutive years on the board – could provide insight on Valley voters' appetite for a change of pace on their school board.
McMullen, as the sole survivor of the three incumbents, is on the extreme end in multiple metrics in which the candidates differed. She's the most progressive compared to Long, who voted against the district adopting state mandated comprehensive sex education and is involved in leadership in local Republican parties, and Clark, who begrudgingly voted for the sex ed curriculum after asking Gov. Jay Inslee for more local control in the matter.
McMullen's 32 years make her the longest-serving among them – Long served for 20 years, Clark 16.
While the success of conservative newcomers Jerdon and Barker could indicate voters' desire for more conservative representation on the board or an end to the dynasty the three incumbents shared, McMullen's victory is a perplexing exception to these hypotheses.
McMullen's victory can be geographically attributed to more urban areas of the district: she had stronger leads in the cities of Liberty Lake and Spokane Valley, while challengers led in the suburban areas south of the cities. Generally, the farther outside the city limits, the more votes challengers earned.
McMullen's challenger, Jeff Brooks, was distinct against the other five candidates in his disapproval of levy renewals, the property tax collections that pay for extracurriculars, additional staffing and everything beyond state-funded "basic education" in Central Valley schools.
McMullen said she didn't know what pushed her ahead of her fellow incumbents in their races. Wally Watson, president of the teacher's union Central Valley Education Association, who's been in the district for over three decades, said while voters seemed to favor conservatives, they draw the line at defunding schools through levy non-renewals.
"I think our voters realize the importance of a levy, that's our health care, mental health care, all of our activities, clubs, our sports," Watson said. "That all depends on levy dollars and Cindy was very adamant that she would support a levy."
Barker thought Brooks' loss had more to do with his statement comparing an ideologically divided board to a civil war, predicting a "constant fight." The quote was used in an advertisement from Citizens for Liberty and Labor against the three challengers.
"The truth is Jeff put his foot in his mouth when he made the comment that was taken out of context about civil war, the other side saw that as an opportunity to spread fear in our community."
Jerdon shared a similar sentiment, saying Brooks may have been unsuccessful in connecting with voters on a personal level.
"At the end of the day, without that connection, maybe that wasn't enough for the voters," Jerdon said.
Her accessibility to voters she said built that sense of connection that she plans to maintain during her term. She hopes to be more approachable than the current board, considering offering board member "office hours" for the community.
In addition to a more available board, Barker hopes to make board matters more digestible to the public and be more transparent about district spending. She felt a dismissive attitude from the current board. Her opponent, Clark, previously said content like the district's 200-page budget is too complicated to be deconstructed like Barker hopes.
"People are paying attention more, and they're not happy with the feeling of 'Don't worry, the board will take care of it, you don't need to worry about it," she said.
The two newcomers bolster a conservative majority on the board, joining Pam Orebaugh in this ideology. Though advocates for local control, they vowed to follow the law and state mandates, even if they find them disagreeable like gender inclusive schools policies and comprehensive sex education.
They're also supportive of levy renewals, but Jerdon and Barker echoed concerns shared by Orebaugh at Monday's school board meeting about the community's appetite for tax renewals. Overwhelming failure of Ballot Measure 1, which would have increased sales tax to pay for a new jail, doesn't instill confidence in Barker and Jerdon.
"We want to try to help our district certainly and get our children what they need, but we want to make sure that whatever we present actually passes," Jerdon said.
Barker didn't speculate that McMullen's victory could communicate support for the levy from the masses. "When the levy election comes, we might get an answer to that question," she said.
Watson said he's been satisfied with McMullen, Long and Clark's ability to pass levies and bonds, which motivated the union's endorsement of the three incumbents. The three have sat on the board together since Clark's election in 2007. She's humbled to continue serving, but said she'll miss the pair.
"That is very, very sad to me. And I guess it seems that folks maybe didn't understand all the amazing good work that they did, and just how good our school district is," McMullen said. "That's a shame, because Keith and Debbie worked for 16 and 20 years, selflessly to do good things for kids in our district."
Looking into the next four years, she said she's eager to continue the legacy of keeping kids first with Barker and Jerdon, and also excited for collaborating with the board.
"We're part of a team here, we need everyone to work together," Jerdon said.
"I'm hopeful that we can do that on the Central Valley School Board," McMullen said.
---