Misunderstood with his eccentric father, former WSU forward DJ Rodman is finding himself at USC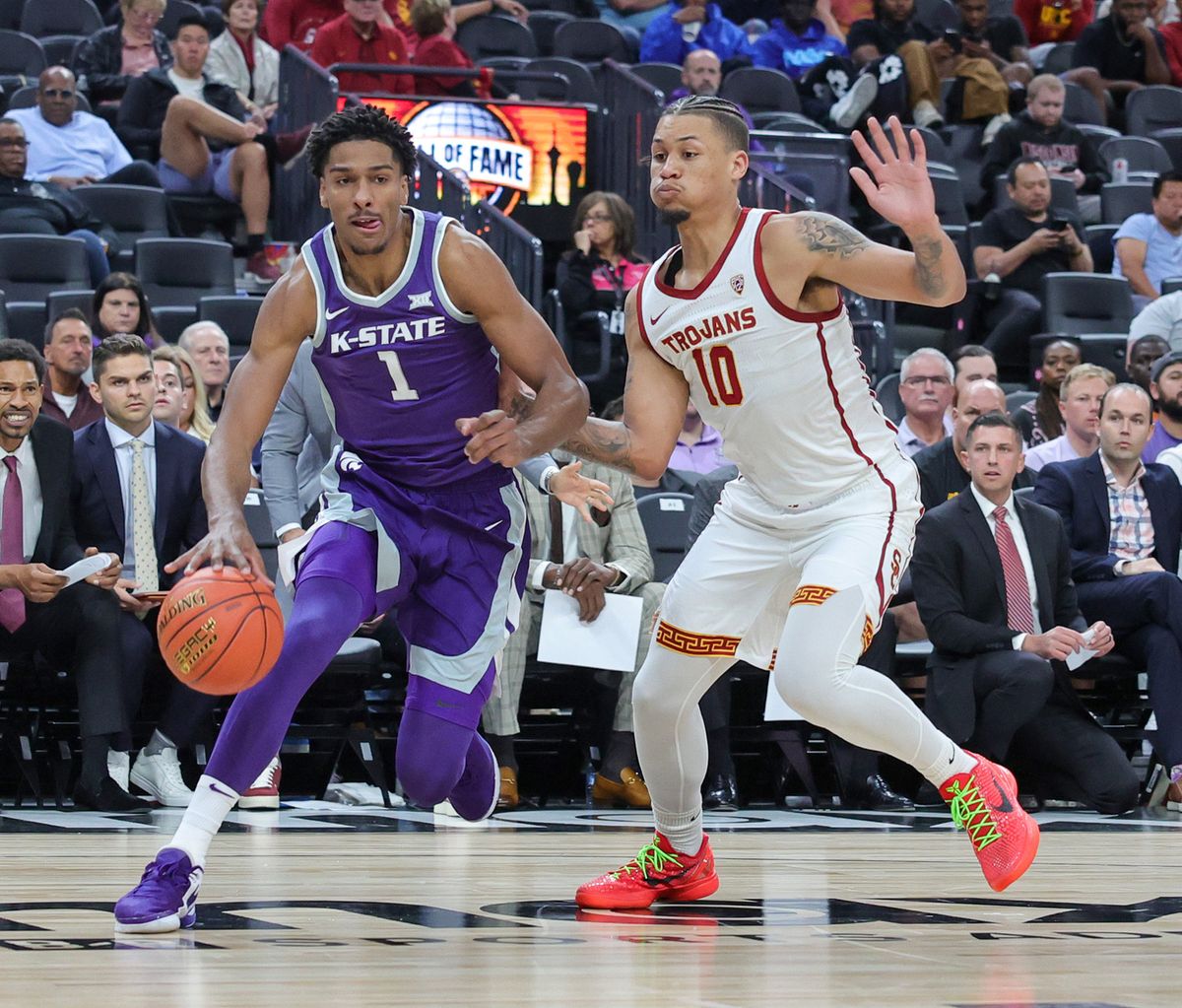 LOS ANGELES – The boy grew up with a shadow that was never there.
People would form impressions of DJ Rodman before they ever shook his hand, growing up answering for a personality that was never his, from a father he didn't truly know and didn't always care to. The last name clung to him, in a silhouette of colorful hair and facial jangles and crazy.
Bad boy Dennis Rodman must beget bad kid, no?
And DJ grew up answering, too, for a background that was never his.
People assume, still, that DJ was taught under Dennis, a wannabe son of a basketball great luxuriating in personal trainers and private-school money.
Bad kid DJ Rodman must be raised on child support, no?
It's plenty easy, these days, to see his father in DJ, now a senior forward who's come to USC and Los Angeles by way of Washington State.
He stands 6-foot-6, just a shade under his father's frame; tattoos line his arms and bright-yellow polish gleams from his nails, both traits he admits he took from his dad.
He couldn't care less about what people think, at this point in his life.
He wants to just be him, he says – "whoever that is." And he's stepped into a situation, now, at USC, where he's needed to be him, where his pride in filling in the cracks of a lineup is not only valued but vital in a program heavy on explosiveness and light on size.
"He's one of the best glue guys in the country," senior guard Boogie Ellis said.
Three years ago, DJ posted a Happy Father's Day message on Instagram – for mother Michelle, who he credited as "playing both father and mother figures for my whole life." It was a sweet post, Rodman pictured kissing Michelle on the cheek.
It was torn to shreds, in the comments, from folks who saw him as Dennis' son. Entitled brat. Lame. Change your name.
Eventually, DJ replied to a couple.
"Just like, 'You guys don't know the whole story,' " DJ said, after a practice last week. " 'You guys are out here defending an absent father that you guys don't know – it's just one of those things where it's like, you guys don't know … "
'Who I want to become, as my own person'
Trinity Rodman's story, and relationship with her father, has been well-documented.
To this day, Trinity – now a member of the U.S. women's soccer national team – and DJ are bonded to the point, DJ said, where they're "always gonna put each other over everyone."
Before DJ's first USC game, they were kids again, mother Michelle dropping them off at Knott's Berry Farm and the two getting stuck on longtime wooden coaster GhostRider.
They grew up around a string of court battles and judges finding father neglectful in child-support payments on multiple occasions.
They grew up on the move around Newport and Costa Mesa, sharing Top Ramen and 99-cent Ralph's burritos most nights, taken to school by one of Michelle's friends in a beat-up Chevrolet Astro because they didn't have a car.
They got evicted from most every apartment they were in, Michelle said, and moved around 10 times in 10 years.
Trinity, though, has always come off as honest publicly but somewhat forgiving to her father across a meteoric rise in pro soccer. Rodman was much harder on his son, Michelle said, despite never having shot a basket with him growing up.
Keith Wilkinson, who coached DJ for his senior year of high school basketball at JSerra, remembers "a real pressure" on the kid's shoulders during a couple of games Rodman was in the stands.
In high school, before DJ left for college, Rodman would stop by the house drunk and loud, Michelle said, wanting to speak to his son.
"Mom, I don't want to talk to him," she remembered DJ saying, receding to his room.
"I think Dennis sees himself in DJ … he just hasn't been loving to him," Michelle said.
DJ, though, has grown into a person the furthest thing from jaded. Has shrugged off his father's absence, Michelle said, anytime she's tried to talk to him about it. His eccentricity comes in sheer happiness, a mentality he picked up from bouncing around with Trinity. Sadness, he says, is a waste of time.
"I don't like to waste my time," DJ said, shrugging. "So that's why you always see a smile on my face."
People tell him, DJ said, to change his name if he doesn't like his dad. But he picked basketball because of his dad. He paints his nails because of his dad. He keeps his name because of his dad, in a way, a reclamation of the perception that always followed him.
"The name's just, that's not who I wish to be," Rodman said, "but who I want to become, as my own person."
'I want to be better than him'
Before every single one of his games, while the national anthem plays – he listens, DJ wants to clarify – he repeats the same phrase in his mind.
I don't fear no man but God.
It is an exercise in self-affirmation, from someone who's struggled with it throughout his life and college career at Washington State.
"I don't think DJ ever felt good enough, in his dad's eyes … so I think he lacks confidence in that," Michelle said.
"That's the only thing that I see with DJ, even on the court sometimes, is a lack of confidence," she continued.
Even after a strong senior year, averaging close to 10 points and six rebounds a game on 38% shooting on 3-pointers, Rodman felt he was coasting at Washington State. Knew, frankly, he'd never have pushed himself to make it to the next level if he stayed there. So he entered the transfer portal – and didn't think he was going to get a single call.
"That's also where my confidence shows," Rodman said.
But USC had a need after three Trojans transferred out, and coach Andy Enfield said he and staff were always impressed with DJ in conference battles. When they saw he was in the portal, Enfield grinned, they were surprised. And called him right away.
"There's a lot of characteristics of winning," Enfield said of DJ.
His game is a complex cryptex of sorts, flashes of spot-up shooting and off-the-dribble moves present in a savvy role player who drew 31 charges. Since transferring to USC, though, DJ's been encouraged to be more assertive on offense, adding an intriguing blend of range and post creation to a Trojans team ripe with perimeter talent.
DJ knows, too, he'll get comparisons to his father.
Fine by him. It's a waste of time to be sad; waste of time, too, he feels, to try to be someone else.
"I want to be better than him, so – it's gonna be hard," he said after a recent practice.
"I already feel like I'm better than him."
---