Russia says it thwarted another Ukrainian attack on Crimea bridge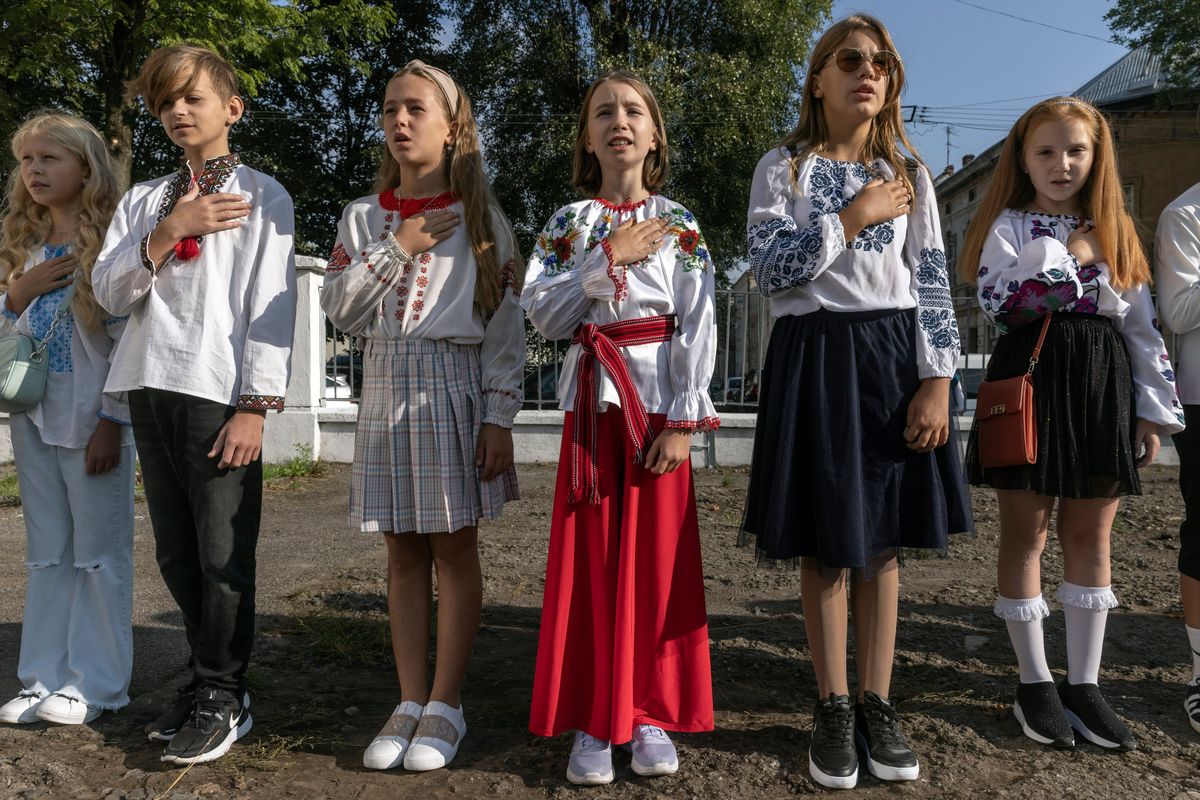 ODESA, Ukraine – The Russian military said Saturday that it had thwarted another attack on a critical bridge linking the occupied Crimean Peninsula to Russia that Kyiv has vowed to keep attacking until it is unusable.
The Russian Ministry of Defense said three Ukrainian "semi-submersible unmanned boats" targeting the Kerch Strait Bridge were destroyed in the Black Sea overnight. The first maritime drone was detected shortly before midnight and the other two launched about 10 minutes apart just after 2 a.m. local time, the ministry said in statements.
The claims could not be independently verified, and Ukraine's military did not explicitly comment Saturday on whether its drones had targeted the bridge. But Ukrainian officials have said they consider the destruction of the vital 12-mile-long bridge a strategic priority, and Kyiv's forces have repeatedly targeted it.
Last month, Russia's Defense Ministry said it had shot down two Ukrainian missiles targeting the Kerch Strait Bridge. And in July, predawn explosions hit the bridge in what the Russian Defense Ministry claimed was a Ukrainian attack using maritime drones. While that strike inflicted far less damage than an explosives-laden truck that detonated along a key stretch of the bridge in October, it exposed the vulnerability of the bridge – and other Russian supply routes far from the front – as Ukraine wages a grueling counteroffensive in the country's south and east. The head of Ukraine's Security Services, Vasyl Malyuk, has confirmed that Kyiv was behind the October attack.
Britain's Defense Ministry said Friday that Russia had deployed a "range" of measures – including smoke generators, air defense systems and an "underwater barrier of submerged ships" – to "minimize damage" from future attacks on the Kerch Strait Bridge.
"The bridge's importance for both logistics and symbolism of Russian occupation mandates these extensive protection measures," it said in an intelligence update.
Ukraine has been racing to expand its fleet of maritime drones to counter Russian naval dominance on the Black Sea. In October, it used naval drones to attack the Russian fleet at Sevastopol, a Crimean port, though it is not clear how much damage was done. Russia has also repeatedly accused Ukraine of launching aerial attack drones over occupied Crimea.
At the same time, Ukraine in recent weeks has intensified its frequency of drone attacks in Russia. A wave of exploding drones was launched in six regions of Russia this past week, damaging four military cargo planes at an airfield, in an apparent sign that Ukraine was increasingly capable of striking back deep inside Moscow's territory.
Top Ukrainian officials have said that the drone attacks inside Russia are bringing the war home to the Russian people. And U.S. officials have said the assaults are intended to demonstrate to the Ukrainian public that Kyiv can still strike back, even as its counteroffensive to reclaim Russian-occupied territory moves at a grinding pace.
Ukrainian forces this past week made "notable progress" in their counteroffensive, White House spokesperson John Kirby said at a news conference Friday. Kirby said the United States would not discuss Ukraine's war plans but that Washington expected Ukrainian forces to continue to push farther south, which would require "tough fighting ahead."
Ukraine's military celebrated a tactical victory this past week when its forces retook the southern village of Robotyne. Days later, Ukrainian assault units moved east toward Verbove, where several Russian lines of defense converge.
On Friday, Andriy Kovalev, a spokesperson for the general staff of Ukraine's armed forces, said Ukrainian troops had successfully pushed about 3 1/2 miles farther south of Robotyne toward Melitopol, a primary target of the counteroffensive.
Kirby, a spokesperson for the White House's National Security Council, said that while the counteroffensive had been slower than Ukrainian commanders had hoped for, Kyiv's military had made progress. And any criticism of Ukrainian strategy or operations by anonymous U.S. officials, he added, was not helpful.
Kirby's comments came a day after Ukraine Foreign Minister Dmytro Kuleba made sharp comments deriding criticism of the counteroffensive as slow.
At a meeting of European Union foreign ministers in Spain on Thursday, Kuleba likened such assessments to "spitting into the face" of Ukrainian soldiers giving their all on the front line, Reuters reported.
"I would recommend all critics to shut up, come to Ukraine and try to liberate one square centimeter by themselves," he said.
This article originally appeared in The New York Times.
---