Boys are back in town: Seahawks ready for Super Bowl reunion this weekend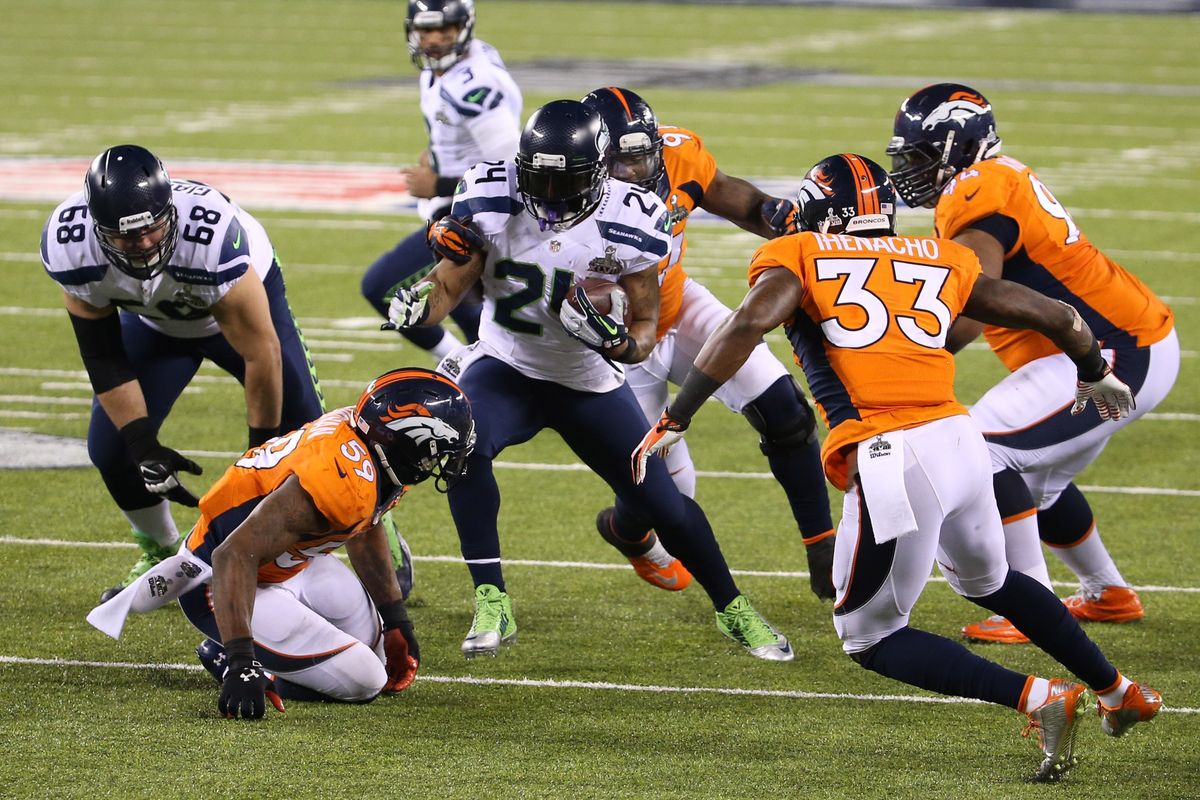 RENTON, Wash. – Only two of the 46 players who saw action for the Seattle Seahawks in their Super Bowl 48 win over Denver in 2014 remain active.
Maybe it somehow makes sense that one is in Denver – quarterback Russell Wilson – and the other in Seattle, linebacker Bobby Wagner.
A good percentage of the rest have remained in the Seattle area, even if they weren't from here originally, as they have begun to pursue post-football life, while the rest – as happens as careers end and lives change – have scattered.
Many will be back in town this weekend to be honored at Sunday's game against the Carolina Panthers at Lumen Field, in what is the first reunion for the franchise's only Super Bowl winner.
It's estimated 85-100 players, coaches and front-office staffers will attend.
For all, one question lingers: Has it somehow really been 10 years?
Wagner, the only player attending who will have double duty this weekend (Wilson and the Broncos will be in Miami), said it is a little hard to believe.
"Yeah, it's crazy 'cause you walk into the (indoor practice facility) and look at the banner (that has the names of everyone involved with the team) and see all the names of the guys on a team doing bigger and better things," he said. "It just shows how long it's been since we won."
As Wagner noted, with so many key players still in the area – a list that includes receivers Jermaine Kearse and Doug Baldwin, defensive end Cliff Avril, safety Kam Chancellor, cornerback Richard Sherman and linebacker K.J. Wright, as well as one player now coaching with the team, defensive back DeShawn Shead – many see each other regularly.
Wagner said he'll try to walk a fine line this week between remembrance and preparation for Sunday.
"I think there's a balance," said Wagner, who, like Wilson, was in his second season in 2013. "As I get older, you have to enjoy some of the things. Obviously, I'm going to be locked in, I'm going to be focused, so I won't do everything. I definitely want to be around those guys, but a lot of those guys live in Seattle. I see them pretty often. It's not going to be any different. It's just I have a jersey on, and they don't."
Carroll said he's not worried about Wagner's focus this week.
"This is a once-in-a-lifetime deal when you have your 10-year anniversary of something like this," he said. "We've already started talking about putting it in the right perspective. If he could handle the first week and the second week coming back to us, he'll be great about it. I'm not worried about it at all. But I hope he enjoys it, too. He deserves those moments as well."
Also having work to do this week are Carroll and five others who were members of that coaching staff – senior offensive assistant Nate Carroll, linebackers coach John Glenn, tight ends coach Pat McPherson, associate head coach Carl Smith and strength and conditioning assistant Jamie Yanchar.
A big part of what got that team where it did was a singular ability to focus on the task at hand.
Carroll said he's not spending much time going down memory lane this week until some events begin to happen Friday. Many of those returning are attending the team's walk-through Saturday.
Along with hosting the reunion, the team also began unveiling a 10-part documentary reliving that season, featuring interviews with Carroll and many key players, including Wilson.
Carroll said he mentioned the reunion to the rest of the team this week, however, "We're not going to do much with it until whatever we have to do."
Not that Carroll is downplaying the significance of the moment, and what such an event means for allowing players and others to keep ties as close as possible as lives begin to change.
"I'm so proud that they're coming back," Carroll said. "And they'll have a blast just seeing each other and being together and all that. That would be the best part of it, them just getting together. So it's a nice thing the club's doing. It's a beautiful anniversary."
In the immediate aftermath of the dominant 43-8 win over Denver on Feb. 2, 2014, there was the hope that it was just the first of more to come. The Seahawks featured the youngest roster in NFL history to win a Super Bowl at an average of 26.4 years.
What happened next probably doesn't need much of a retelling at this point – and might be a topic best ignored by all who attend this weekend.
One person in the Seahawks' locker room insists no one should feel bad that that iteration left with just one Super Bowl ring.
"It's hard to get no matter how long you play," said recently signed Jason Peters, who is in his 20th season and won one Super Bowl ring with the Eagles following the 2017 season. "They are hard to come by. Tom Brady (who won seven Super Bowls) made it look easy, but they are hard to come by."
One player who remains in the locker room who just missed out on those good teams is ninth-year receiver Tyler Lockett, who was drafted in the third round in 2015, the season following Seattle's Super Bowl loss to Brady and the Patriots.
To Lockett, the banner that hangs and the legacy that remains give him daily hope.
"I think it's really cool just to be able to see it, because you know that (winning one) is possible," Lockett said. "And the other thing is you know a lot of players that played on that team. So I can always look up there and be like: 'I played with him, I played with him. He's from Oklahoma.' So it's pretty cool to see that."
Lockett's close association with many on that team while still playing in the league gives him a unique perspective.
"I think just looking at what they represent, who they are, the culture that they brought, the personalities, I think it's something that is going to stick with everybody in their lifetime just because they were a unique group," Lockett said. "They were really tight-knit, and it was incredible just to be able to watch them play and it was incredible just to be able to come be on the team. Even though there were some new players I was able to be around a lot of the culture and just learn from them and get advice from them and just see them grow and blossom in their own way."
And, Wagner said, maybe someday he and Lockett will have their own reunion to attend.
"Hopefully, we put another banner up," Wagner said.
---