Drunk driver indicted for golf cart crash that killed South Carolina bride on her wedding day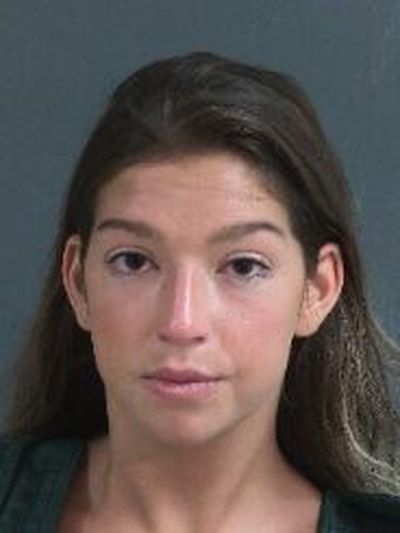 The woman accused of drunkenly plowing her vehicle into a golf cart, killing a newly-wed bride and injuring the man she'd married just hours earlier, has been indicted by a grand jury in South Carolina.
Jamie Komoroski was charged in Charleston County with reckless homicide, felony DUI resulting in death and two counts of felony DUI resulting in great bodily injury, according to court documents obtained by WSCS. Police said her blood alcohol content was more than three times the legal limit the night of the deadly crash, which unfolded on April 28 on Folly Beach, near Charleston.
Just hours earlier, Samantha and Aric had exchanged vows by the water during a romantic wedding ceremony. They were in a golf cart carrying them away from their wedding reception when they were hit by Komoroski, who was traveling 65 mph in a 25 mph zone.
The 34-year-old bride was pronounced dead on the scene. Her husband sustained a brain injury and broken bones, according to a statement his family posted to a GoFundMe page. He has since filed a wrongful death lawsuit against Komoroski as well as the bars that served her in the hours leading up to the deadly collision: Snapper Jacks, The Drop-In Bar and Deli, The Crab Shack, Taco Boy, El Gallo Bar and Grill, and Bottle Cap Holdings, LLC.
In the immediate aftermath of the crash, Komoroski told investigators she'd only had a beer and a tequila drink before the crash, but Hutchinson's lawsuit alleges she enjoyed a "booze-filled" bar-hop across Folly Beach.
Last month, Komorski's request for bond was denied by Judge Michael Nettles who set the condition that the case be tried by March 2024.
---