Spokane Public Schools' $38 million ONE Spokane Stadium opens on the North Bank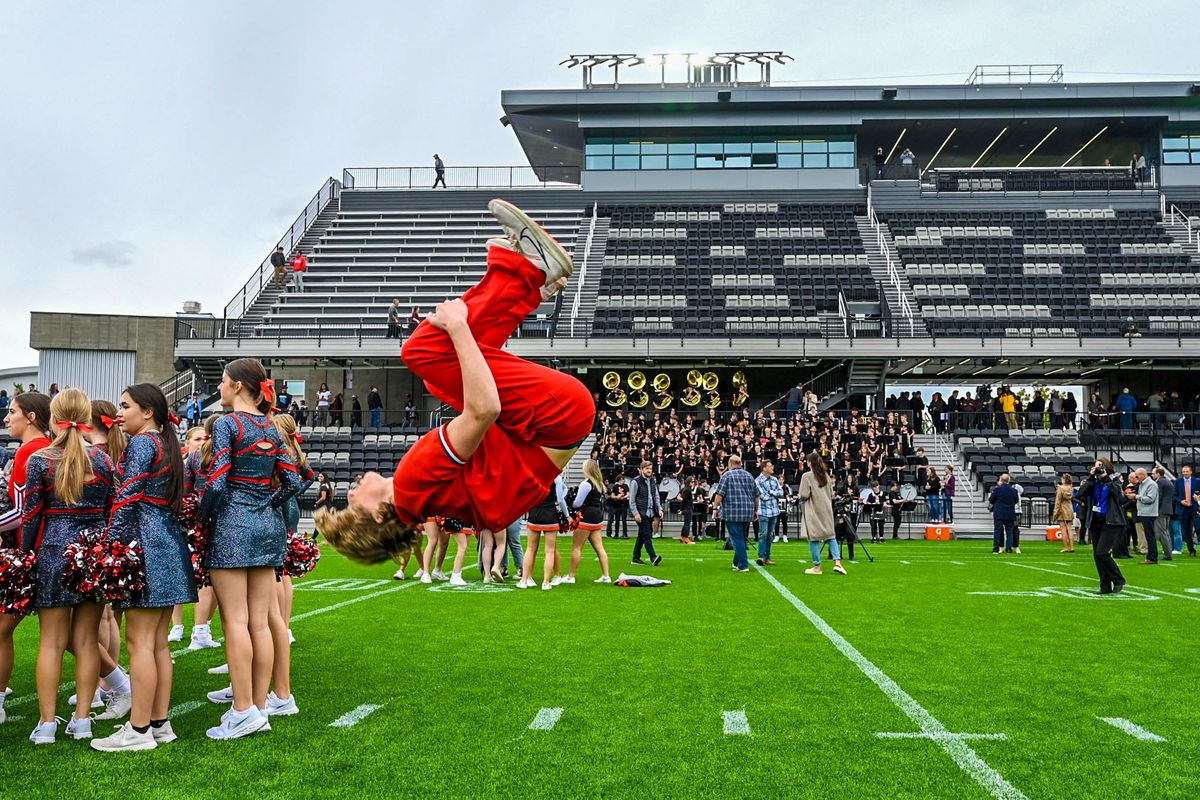 Spokane Public Schools' $37.9 million outdoor stadium newly constructed north of Riverfront Park is officially open for high school sports, professional soccer and music acts.
Against the celebratory music of Lewis and Clark's pep band, school leaders, officials from the Spokane Public Facilities District, high school athletes and other local dignitaries gathered at ONE Spokane Stadium on Tuesday for a ribbon cutting.
Construction of the 10,000-capacity complex was funded as part of a $500 million bond package approved by voters in 2018. Through a partnership of the schools and facilities districts, the facilities district will pay to operate the stadium, saving schools $30 million over the 50-year lifespan of the stadium, Superintendent Adam Swinyard said in a speech.
"Which can be reinvested in our students for more activities, more athletics, more clubs, more experiences to help them grow and be the best version of themselves," Swinyard said.
School board president Mike Wiser said the construction was a positive addition, benefiting all of Spokane.
"It shows we can use bond dollars efficiently; overcome the costs of inflation, the pandemic, that and all of our projects together came in under budget," Wiser said.
The district initially budgeted $500 million from the 2018 bond that funded the stadium's construction and other projects, though Wiser said the total package ended up costing around $450 million.
The complex replaces Joe Albi Stadium in Northwest Spokane, which was demolished.
The venue will host high school sports, with Shadle Park girls soccer breaking in the turf at the first game against Pullman on Thursday, followed by North Central football butting helmets with Clarkston that night.
The stadium will host an open house on Saturday with live entertainment and food trucks to debut the facility.
---