Alex Martin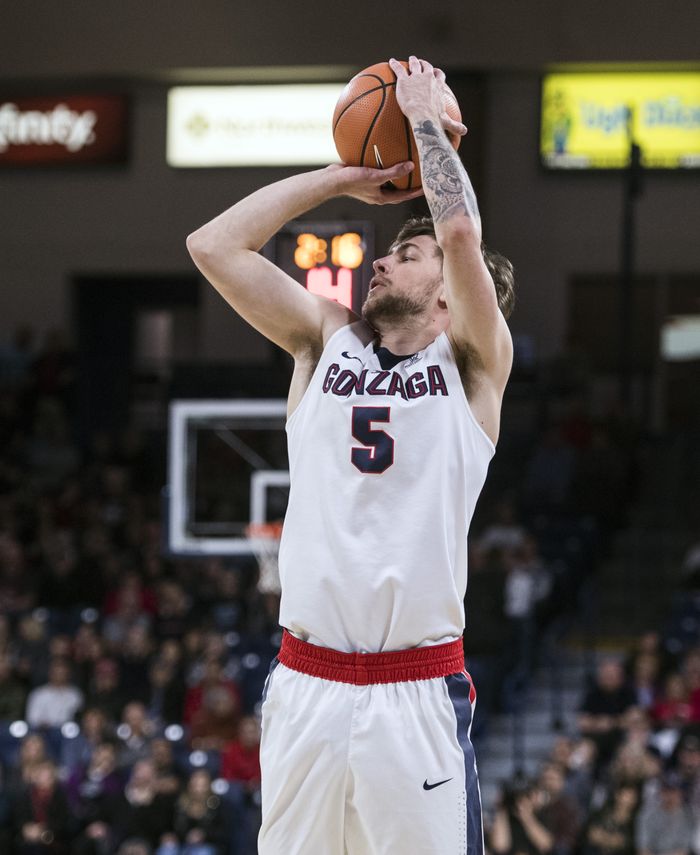 Jersey: 5 Position: G
Age: 26 Height: 6-5 Weight: 205
Hometown: Overland Park, Kansas, United States
Birthdate: Oct. 21, 1996
Bio: Scholar-athlete at Blue Valley High in Stilwell, Kansas. Made school's honor roll four times, National Honor Society and was National Merit Commended Scholar. Redshirted his freshman season at Belmont University in Nashville. Played following season for Johnson County Community College in Overland Park, Kansas. Started four games, appeared in 29 and averaged 11.8 minutes. Averaged 4.2 points and 1.4 rebounds. Redshirt soph.
Jr

Scouting report:
Logged seven minutes in four game appearances. Scored two points in 3-minute stint against Howard. Sidelined for extended period with ankle injury.
So

Scouting report:
Walk-on wing adds depth to Gonzaga's guard/wing positions.
Career Stats
Per Game
Team
G
GS
MPG
PPG
RPG
APG
SPG
BPG
TOPG
PFPG
FG%
3P%
FT%
17-18
Gonz
4
0
1.8
0.8
0.3
0.0
0.0
0.0
0.0
0.3
.333
.000
.500
18-19
Gonz
2
0
0.5
0.0
0.0
0.0
0.0
0.0
0.0
0.0
.000
.000
-
Career
6
0
1.3
0.5
0.2
0.0
0.0
0.0
0.0
0.2
.250
.000
.500
Totals
Team
G
GS
Min
FGM
FGA
3PM
3PA
FTM
FTA
OR
REB
A
Stl
Blk
TO
PF
Pts
17-18
Gonz
4
0
7
1
3
0
2
1
2
1
1
0
0
0
0
1
3
18-19
Gonz
2
0
1
0
1
0
1
0
0
0
0
0
0
0
0
0
0
Career
6
0
8
1
4
0
3
1
2
1
1
0
0
0
0
1
3
Game Logs
| | | | | | | | | | | | | | | | | | |
| --- | --- | --- | --- | --- | --- | --- | --- | --- | --- | --- | --- | --- | --- | --- | --- | --- | --- |
| Date | Opp | Result | Min | FGM | FGA | 3PM | 3PA | FTM | FTA | OR | REB | A | Stl | Blk | TO | PF | Pts |
| 12/21 | Denver | W 101-40 | 1 | 0 | 1 | 0 | 1 | 0 | 0 | 0 | 0 | 0 | 0 | 0 | 0 | 0 | 0 |
| 2/9 | StMry | W 94-46 | 0 | 0 | 0 | 0 | 0 | 0 | 0 | 0 | 0 | 0 | 0 | 0 | 0 | 0 | 0 |