Martynas Arlauskas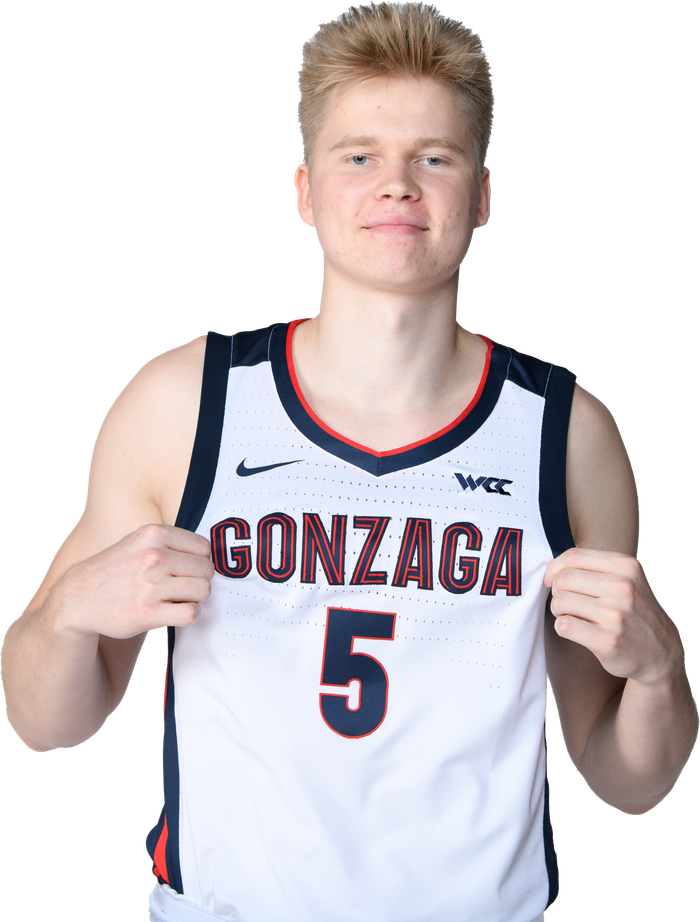 Jersey: 5 Position: G
Age: 21 Height: 6-7 Weight: 205
Hometown: Kaunas, Kaunas County, Lithuana
Birthdate: July 10, 2000
Bio: Name pronounced Mar-teen-us Are-lau-skiss. Lithuanian native played for the country's U19 team at 2019 FIBA World Cup last summer. Averaged 5.4 points, 2.9 rebounds and 1.1 assists. Previously played on Lithuania's U16 team, averaging 9.4 points, 3.7 rebounds, 1.9 assists and 1.7 steals at European Championships in 2016. Played professionally for Zalgiris' first and second teams and was briefly a teammate of former Zag Kevin Pangos. Missed part of last season after having surgery to repair a stress fracture in his foot. Father, Mindaugas, played for Zalgiris in the 1980s with Arvydas Sabonis, whose son Domantas was an All-American at Gonzaga. Also recruited by Illinois and Texas Tech. Ranked 45th by 247sports.
Jr.

Scouting report:
One of just three scholarship Zags entering third year with program, along with Drew Timme and Anton Watson. Could carve out regular bench role for first time in his GU career.
So.

Scouting report:
Played in 17 games and scored just two points on the season. Logged a season-high seven minutes against Dixie State and scored his only points from the free throw line.
Fr.

Scouting report:
Played in 25 games and scored 31 points. Shot 11 of 25 from the field. Totaled 21 rebounds, four steals, three assists, two blocks.