Wed., March 23, 2011, 11:51 a.m.
I wish I'd said…
Jean Payne died March 14. The Nine Mile Falls woman was famous in early development circles for her work at Community Colleges of Spokane. She established 80 preschools in Eastern Washington. In her retirement years, she published the Lake Spokane News Forum in Nine Mile Falls.
I interviewed Jean a few times over the years and always loved her insights. She told me once that our children will do anything to get our attention and one simple way to make sure we pay attention, if busy elsewhere, is to set a timer to go off and tell the child when the timer goes off, the child will get 10 minutes of mom's or dad's undivided attention. And then deliver on the promise.
This mother of five also told me she knew it was time to get back into the work world after she answered a pastor's question correctly in a church setting during her stay-at-home days and savored the compliment he gave for weeks and weeks. She realized she needed more outside kudos.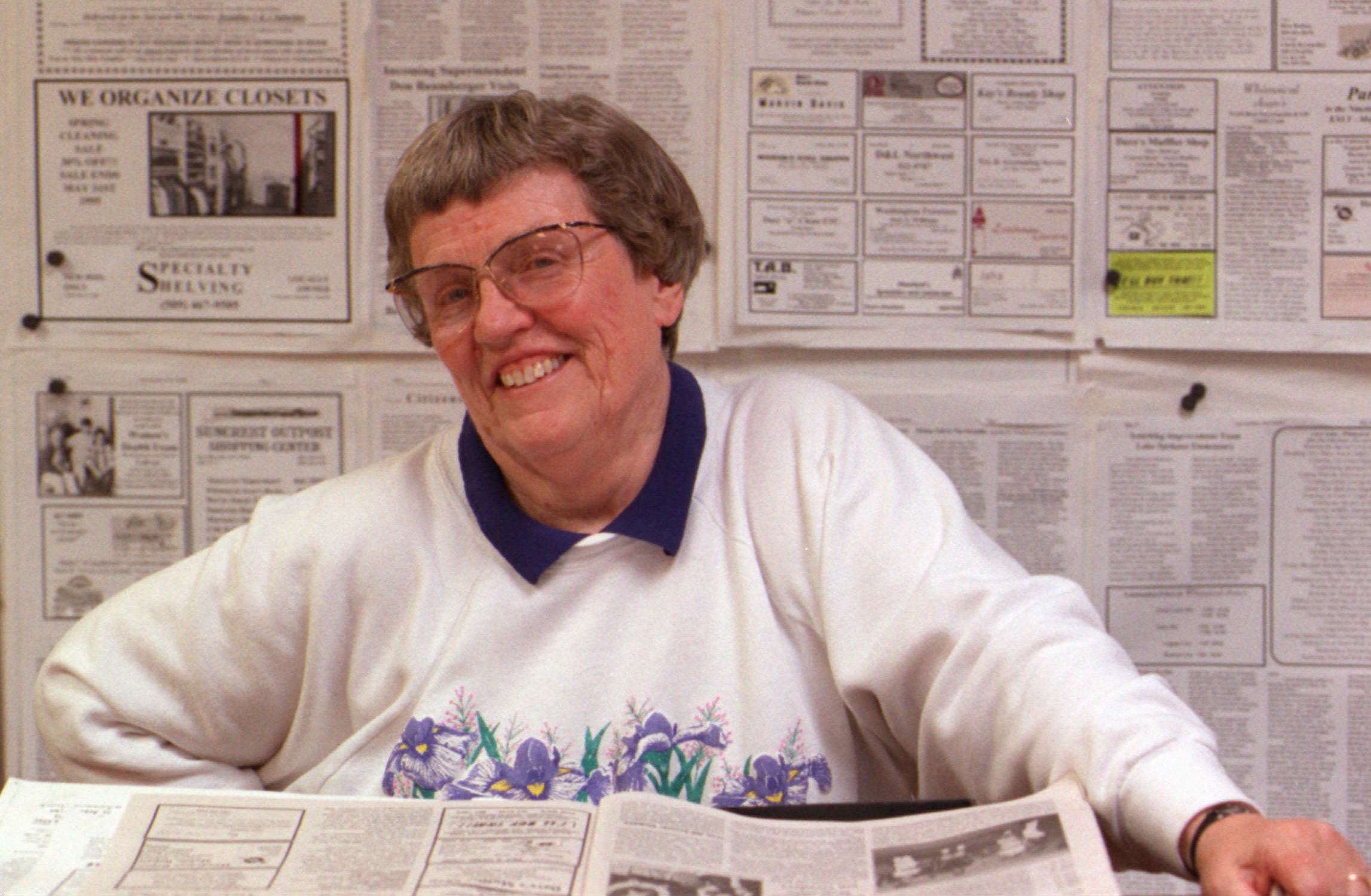 In September 2010, I was invited to Jean's "celebration of life" 90th birthday party but was unable to make it. I told her wonderful daughter, Stacy Cossey, that I would send Jean a congratulatory card but I never got around it to it. I had good excuses, but don't we always?
The lesson for me? Write the notes right away. These people who have taught us much in life won't be around as long as we hope. Sometimes, we don't have much time to get the words down. I wished I had let Jean know, while she was still alive, how many of her insights have remained with me and been passed on to young moms and dads everywhere.
(Jean Payne photo from S-R archive)
---
---