Mon., March 31, 2014, 12:50 p.m.
Tacoma Bass Pro Shop to be first in Northwest
FISHING -- A Bass Pro Shop Outdoor World store scheduled to open this fall in Tacoma will be the first in the Northwest.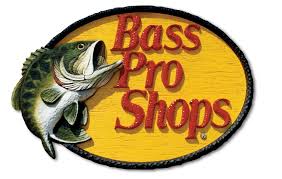 Judging from the experience of other stores in the Springfield, Mo., based chain, the Tacoma store is likely to become a tourist attraction.
The News Tribune reports the Tacoma store could surpass other civic attractions in drawing power.
Not only selling fishing, hunting and camping gear and clothing, Bass Pro Shops are one of the pioneers of "entertainment retail." Stores are considered to be part museum, part art gallery and antique store with huge aquariums stocked with native fish and dioramas of trophy game.
The Tacoma store will include a restaurant and bowling alley. It's expected to hire nearly 300 full- and part-time workers.
Bass Pro Shop is a competitor to Cabela's, which has outdoor stores at Lacey and Tulalip.
---
---