Thu., Aug. 11, 2011, 2 p.m.
Steele asks for new murder-plot trial
The recently disbarred lawyer who defended North Idaho attorney Edgar Steele at his murder-for-hire trial says he acted ineffectively because he was distracted by his own legal problems.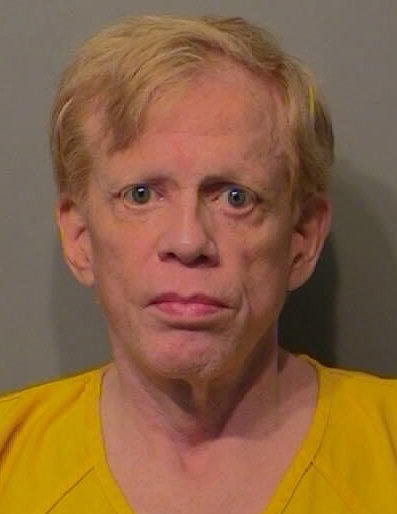 Robert McAllister said his thinking process during Steele's trial in Boise, which ended with his conviction on all counts in May, was disrupted by the pending disbarment proceeding in Colorado, which stemmed from allegations that he embezzled money from clients.
"...I assumed I could perform was well as I had performed previously, not understanding the full extent that the prospect of disbarment would have on me," McAllister wrote.
McAllister's statement is included in a 50-page motion for a new trial filed this week in U.S. District Court in Coeur d'Alene.
The U.S. Attorney's Office has until Sept. 12 to respond to the motion. A hearing before a judge has not been scheduled.
Steele, 65, is to be sentenced Nov. 14 for four felonies related to a plan to kill his wife with a pipe bomb strapped under her car by a handyman he'd hired as a hitman.
Steele faces at least 30 years in prison; he's been in custody since his arrest in June 2010.
An 11-woman, 1 man jury convicted him May 5 after a two-week trial in Boise.
The motion, drafted by Steele's new lawyer, Wesley Hoyt, who once represented his wife and alleged victim, Cyndi Steele, calls for a new trial based on ineffective counsel and alleged prosecutorial and FBI misconduct, among other issues. (Hoyt and Cyndi Steele are pictured after a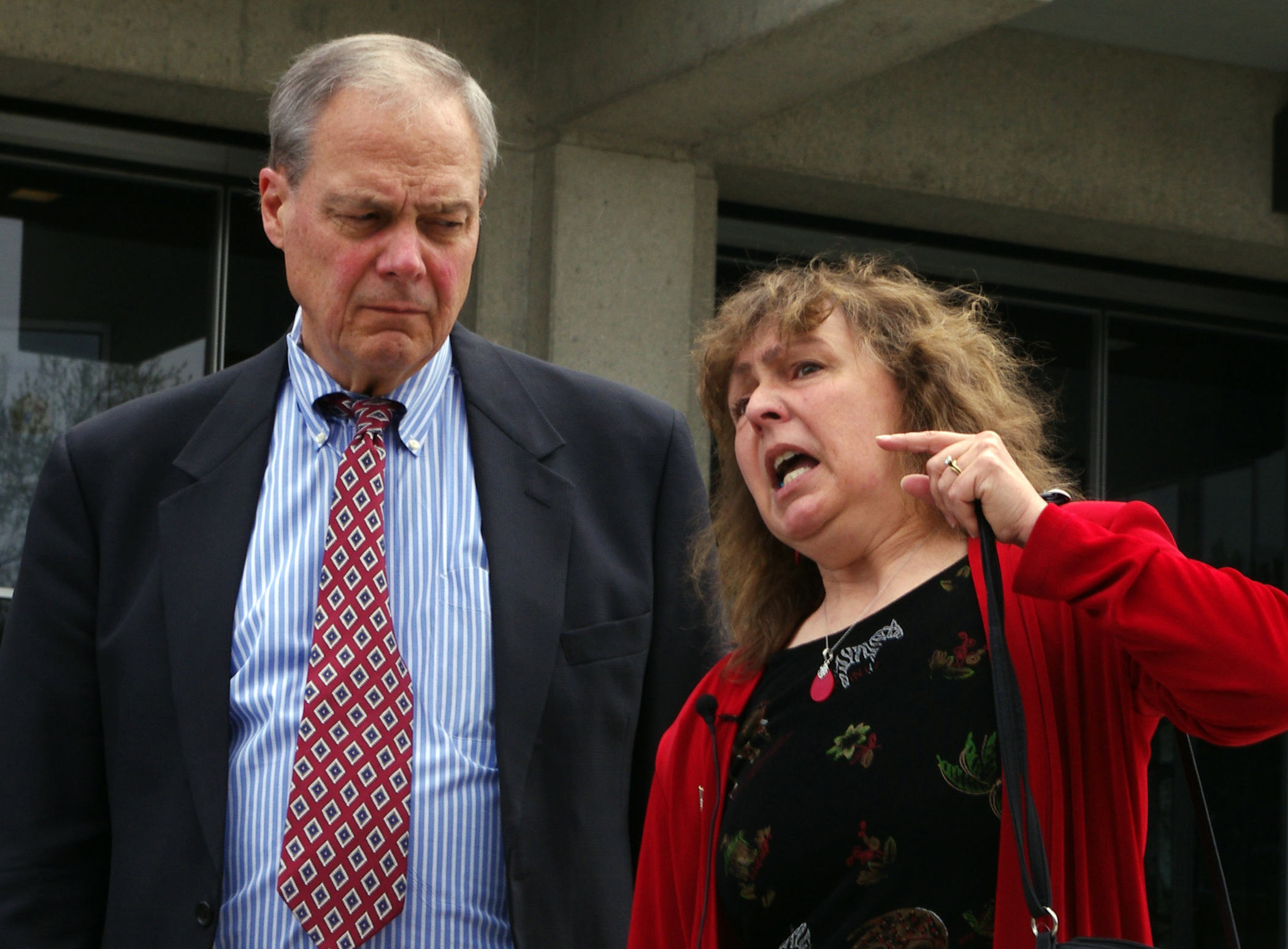 jury convicted Edgar in May.)
Hoyt said McAllister failed to subpoena audio expert George Papcun, whom Hoyt says would have provided crucial testimony regarding the authenticity of audio recordings in which Steele discusses the plot to kill his wife with hitman-turned-FBI informant Larry Fairfax. Papcun traveled to Bora Bora with his wife during the trial and was unable to testify.
Coeur d'Alene lawyer Gary Amendola blames McAllister for failing to secure Papcun's presence. He said he believes McAllister didn't properly prepare for the trial.
"His cross examination of witnesses called by the United States was disjointed and random and often did not get to the issue that needed to be addressed," Amendola wrote. "His examination of witnesses called by the defense was equally weak, disjointed and random. He also paid little attention to directives from Edgar Steele."
Amendola calls McAllister's closing argument "rambling and ineffective" and said he failed to address key legal issues, including those raised in jury instructions.
McAllistter took over the case from Roger Peven, executive director of the Federal Defenders of Eastern Washington and North Idaho. Hoyt alleged Peven provided ineffective counsel because he was "seriously distracted" by legal proceedings regarding alleged poor management of the office.
"Peven and McAllister stand as proverbial 'bookends' of ineffectiveness," the motion reads.
Steele has said he is the victim of a government conspiracy to silence him because of his views on politics and race.
Steele describes himself as the "attorney for the damned" and says he defends the politically incorrect. He defended late Aryan Nations leader Richard Butler against the 2000 civil lawsuit from the Southern Poverty law Center that bankrupted the racist group.
The motion alleges non-government organizations like the SPLC and Anti-Defamation League pressured the U.S. Attorney's Office to prosecute Steele. U.S. Attorney Wendy Olson has said no one knew of Steele until Fairfax told the FBI he'd been hired to kill his wife.
The motion also said Steele's mental state was compromised "by his arrest, solitary confinement and sudden withdrawal of prescription pain medications" but his lawyers failed to explore the issue.
---
---