Mon., Dec. 19, 2011, 6:32 p.m.
$40k bond for man w/ 125 jail bookings
A repeat offender who has been booked into the Spokane County Jail 125 times remains there on $40,000 bond after appearing in court today.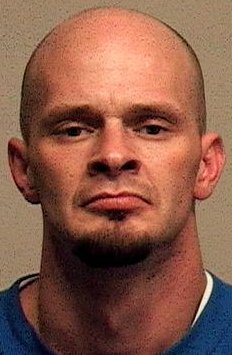 Kristopher Kenneth Roybal, 34, already faces felony methamphetamine and stolen car charges for cases filed in May and October. He was out of jail on bond when a police officer who knew his licenses was suspended spotted him driving near the Spokane Arena and knew his license was suspended.
Officers found a ring of shaved keys on him after he was arrested, as well as a large purse and vehicle radio that they suspected was stolen. Police say the items were stolen from cars parked outside the Spokane Arena for a Chiefs hockey game.
A search of Roybal's 1994 red Cadillac Seville, which is registered to his mother, revealed bolt cutters, shaved keys, suspected marijuana and methamphetamine and other stolen property, according to the warrant.
Roybal has 14 adult felony convictions and three as a juvenile, all involving drugs, forgery or stolen property. His first felony conviction occurred in 1995, but police say his criminal history spans 21 years. He's been a Crime Stoppers fugitive twice since 2008.
---
---