Man accused of raping 15-year-old girl
UPDATE: Bear was arrested on Feb. 13.
A reward is being offered for tips on a 33-year-old Spokane man suspected of raping a 15-year-old girl.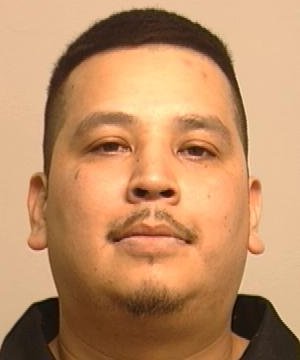 Tracy M. Bear is charged with unlawful imprisonment and two counts of second-degree rape for an alleged incident on Nov. 12.
The girl told police she met Bear at a park then accompanied him to a party, where she said he raped her in the bathroom. A stranger opened the bathroom door, allowing her to escape, according to court documents.
The girl ran from the house, which is in the 2300 block of West Everett Avenue, screaming that she'd been raped. She underwent a sexual assault examination at Providence Scared Heart Medical Center.
Bullet holes on Bear's Suburban helped identify him as a suspect. A $75,000 arrest warrant was issued Feb. 2.
Bear, 5-foot-9 and 215 pounds, is considered to be a gang associate by police and has several felony convictions, including second-degree robbery, first-degree possession of stolen property and third-degree theft.
He last gave a home address in the 100 block of South Magnolia Street. Anyone with information on his current location is asked to call Crime Stoppers at 1-800-222-TIPS or submit tips online.
---
---