Wed., June 15, 2011, 11 a.m.
3-crash survivor sentenced to 3 years
A man who has survived three one-car crashes on the same road near Plummer, Idaho, has been sentenced to three years in prison for involuntary manslaughter.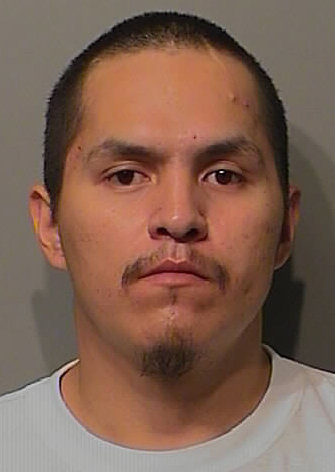 Joseph Michael Matt, Jr., 26, of Worley, was speeding and under the influence of alcohol and methamphetamine in August 2009 when he lost control of his 1997 Jeep Cherokee and left Lovell Valley Road in Benewah County road, killing William "Sonny" A. Davison, 22, of Desmet.
Matt (pictured) has been in two other crashes on Lovell Valley Road but was not driving in either. A federal grand jury indicted Matt, a member of the Coeur d'Alene Tribe, for the Aug. 18, 2009, crash last June.
He pleaded guilty in November and was sentenced Tuesday in U.S. District Court in Coeur d'Alene. In addition to 36 months in prison, Matt is to be on probation for three years after his release and is to pay $5,707.66 to cover Davison's funeral costs.
U.S. District Judge Edward Lodge said Matt had prior convictions for driving under the influence, and that the case "called out for deterrents."
Lodge said he needed to "send a message that drinking and driving will not be tolerated because they result in tragedies like this one," according to a news release from the U.S. Attorney's Office..
---
---