Thu., May 19, 2011, noon
Suspect spoke of murder in jail calls
After Spokane County sheriff's detectives took a man into custody on suspicion of murder last month, a m
an who witnessed the arrest expressed his surprise to a childhood friend.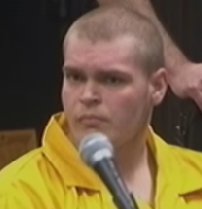 "Justice told her that he couldn't believe that Taylor was being arrested for something he had done," according to a probable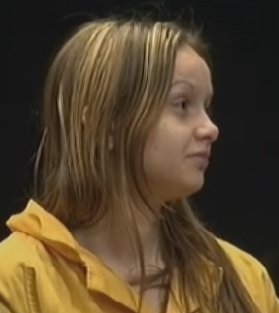 cause affidavit prosecutors filed to support aggravated murder charges against Taylor J. Wolf, 20, (right) Breeanna C. Sims, 19, and Justice E.D. Sims, 18 (left).
But detectives believe all three share culpability, and Wolf has reportedly described his involvement in phone calls to friends from the Spokane County Jail.
Wolf told Britney Bjork, girlfriend of jailed Hells Angels Sergeant at Arms Ricky Jenks, he was going to shoot Nicholas J. Thoreson, 22, but "I couldn't do it, so me and Justice did it together," according to court documents, citing recorded phone conversations from the Spokane County Jail. "But we had gloves on and stuff."
Read the rest of my story here.
Wolf's public defender, Thomas Krzyminski, unsuccessfully asked Judge Michael Price to reduce Wolf's $1 million bond at his arraignment Wednesday. Friends and family of Thoreson (pictured) attended.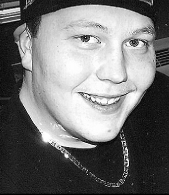 Krzyminski emphasized that he understands the serious allegations but said Wolf's mother, Jami Wolf, has offered to let her son stay with her, and reminded Price that Wolf is innocent until proven guilty.
Krzyminski said a $1 million bond "is certainly something Mr. Wolf and his family have no chance to post."
Deputy Prosecutor Kyle Treece said that was the intention.
"I'm certain that I don't need to remind you of the serious, heinous nature of the probable cause affidavit in this case," Treece told Price."Mr. Wolf is alleged to have committed acts of torture, assault - eventually murder. The facts of this case are rather egregious." Wolf already was on probation for felony resideintial burlgary when he was arrested April 13.
Price said he had serious concerns about community safety and Wolf showing up for court and kept bond at $1 million.
Past coverage:
May 3: Homicide victim remembered in obituary
April 21: Homicide victim may have been tortured
April 14: Man in burned car was shot in head; suspect jailed
---
---