THURSDAY, JULY 5, 2012, 6:04 P.M.
NorthTown Mall sex offender arraigned
A Spokane sex offender out of jail on $250,000 bond pleaded not guilty today to charges related to an alleged incident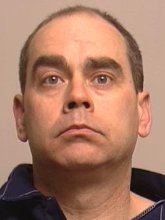 with a 5-year-old girl at the NorthTown Mall last month.
Richard Michael Payne, 55, faces a potential life sentence if convicted of indecent exposure and two counts of first-degree child molestation after a girl and her 11-year-old sister told their mother he'd exposed himself in an arcade area at the mall June 21 while rubbing the younger girl's back. The girls' mother said in an email that the girl's 19-year-old brother was in the arcade at the time, too. She said the family was vacationing in Spokane.
Police obtained surveillance video of the incident and identified Payne as a suspect through the sex offender registry. He was arrested June 26 and left jail June 27 after posting the bond through Smith Family Bail Bonds.
Owner Chris Smith attended today's arraignment before Superior Court Judge Jerome Leveque. Payne is represented by lawyer David Hearrean.
He's wearing a GPS ankle monitor through the bond company that tracks his movements and is prohibited from contacting children or visiting places where the gather, including the NorthTown Mall.
Payne is a level 3 sex offender who served about 3 1/2 years in prison for grabbing a 9-year-old girl's crotch and buttocks while at a North Division Street store in 2001.
He also has two convictions for fourth-degree assault that stem from child molestation claims, as well as a public indecency in Oregon in 1985 for fondling himself at a Sears store. He has no further criminal history in Washington state.
Payne left the Spokane County Courthouse today without speaking to media. Hearrean has said he's worried citizens may seek vigilante justice and his client may not get a fair trial.
---
---