2021 Mercedes-AMG GLE 63 S: Midsize crossover is a 603-horsepower dynamo and technological marvel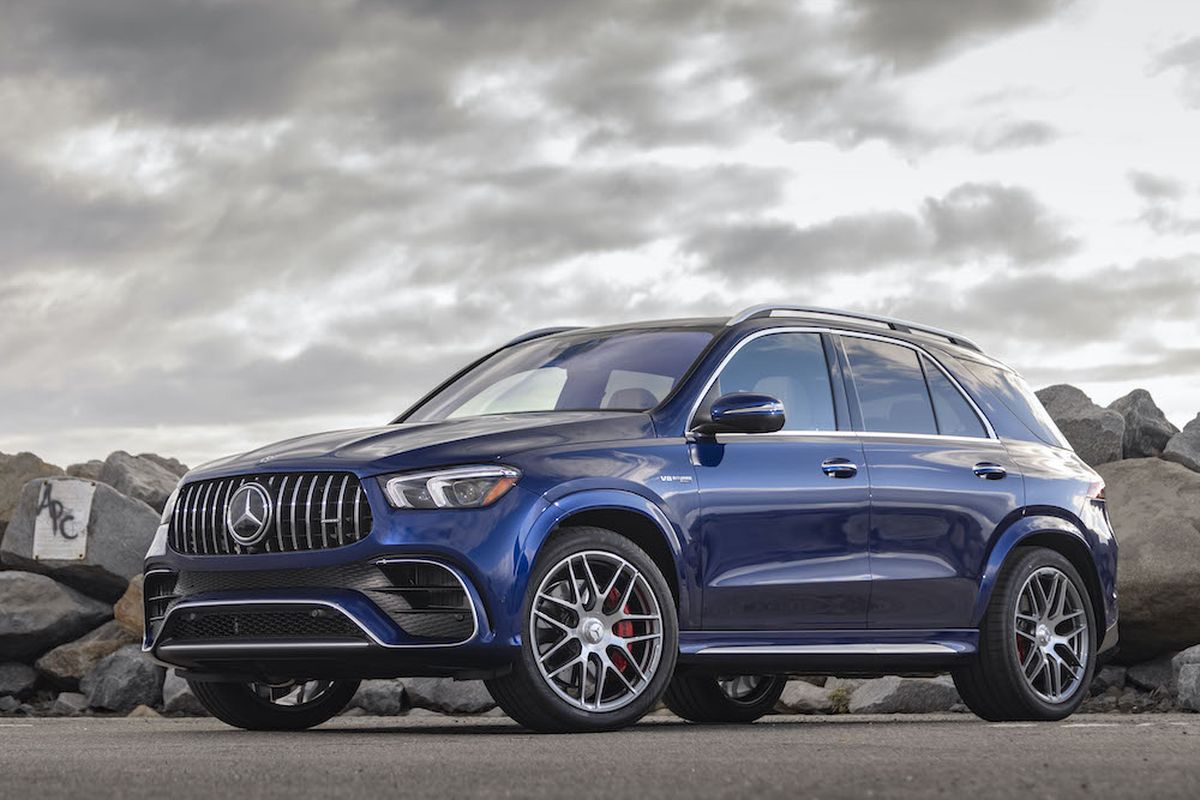 It's not unfair to ask why a forward-thinking company like Mercedes-Benz would build a crossover that's too powerful for American roads, gulps large quantities of high-test fuel and sports a $113,950 list price.
They build them not because the world needs them but because people buy as many as M-B can build.
The 2021 Mercedes-AMG GLE 63 S is a five-passenger luxury performance crossover. Its turbocharged 4.0-liter eight-cylinder engine makes a mighty 603 horsepower and 627 pound-feet of torque. Power is routed to the standard torque-vectoring all-wheel drive system via a nine-speed automatic transmission.
In light-load conditions — mainly at cruising speeds, but also in town — cylinder deactivation cuts operational cylinder use from eight to four.
Engines hand-built by AMG
Each engine is hand-assembled by a single technician toiling in the Mercedes-AMG plant in Affalterbach, Germany. AMG is M-B's performance division.
A three-row version, the GLS 63, is available.
The GLE 63 S is faster than stink (0-60 in a seemingly effortless 3.4 seconds). It's handsome, roomy and comfortable. And it's packed with game-changing tech, much of it enabled by a 48-volt electrical system that augments the conventional 12-volt system.

For all its fearsome go-fast tech, though, it wouldn't be a Benz without a luxurious cabin and a first-rate ride.
Ride is a subjective matter and some will judge the 63 S's too firm. However, its adaptive suspension grows firmer or softer, depending on driving conditions and driver preference. Drive mode settings range from the compliant, gentle ride of the Comfort mode to the super-sharp and ultra-firm Race mode.
Like all AMG products, the 63 S features unique design cues inside and out. Outside, there are vertical grille louvers, large black air intakes, flared wheel arches and a prominent pair of rectangular exhaust pipes.
Roomy, elegant cabin
Inside, owners are greeted by a beefy, three-spoke steering wheel with aluminum paddle shifters.
The heavily bolstered AMG sport seats are sheathed in premium Nappa leather. The form-fitting seats can be ordered with a massage feature and seem well-suited for long days of driving.
The spacious rear seating area is no less elegant. There's abundant legroom and headroom and the atmosphere is clubby and relaxed. The large cargo area is finished in high-quality materials.
M-B's MBUX Infotainment system has grown more user-friendly, though some actions are buried too deeply into the menus. The 12.3-inch touchscreen display is mounted lower in the dash than before, where it draws the driver's eye away from the road.
Every 63 S is equipped with adaptive LED headlights, running lamps and taillights; a self-leveling suspension; a panoramic sunroof; heated windshield washers; two-zone automatic climate control; heated and cooled seats and heated and cooled front cupholders.
A rich and accurate Burmester surround sound system is standard
48-volt electrical system
Notably, the 63 S employs an EQ Boost starter-generator motor (ISG) sandwiched between the engine and transmission. It replaces the conventional starter motor and powers a 48-volt electrical system.
The ISG makes 21 horsepower and 184 pound-feet of torque. Its power helps most at low engine speeds, where it minimizes the V-8's turbo-lag. It powers such energy hogs as the air-conditioning compressor and water pump.
ISG operates alongside the legacy 12-volt system, which continues to power such functions as the headlights and stereo. It also feeds energy into the 12V system via an AC/DC inverter.
The 48V system also enables the 63 S's highly adaptive suspension, including active engine mounts and roll bars and adaptive shock dampers. An integrated air suspension raises and lowers ride height depending on conditions, vehicle speed and driver preference.
The variable-rate steering system responds quickly and accurately but doesn't pass on much information from the road surface.
The 63 S is too tall and heavy to be a definitive track athlete but its handling is more than acceptable. With its brutal punch and well-endowed cabin, it serves well a well-heeled and power-hungry audience.
Questions or comments? Contact Don at don@dadair.com.
2021 Mercedes-AMG 63 S
Base price: $113,950
Trim level base price: $113,950
As tested: $131,935 (includes destination and handling)
Key Options: Carbon fiber steering wheel; four-zone climate control; augmented-video navigation; Driver Assistance Package PLUS; multiple contour seats with massage; sound-deadening insulation
Tow rating: not available
EPA ratings: 16 combined/16 city/19 highway
Premium gasoline required
---
---