2020 Toyota 86: Affordable rear-drive sports coupe captures the joy of driving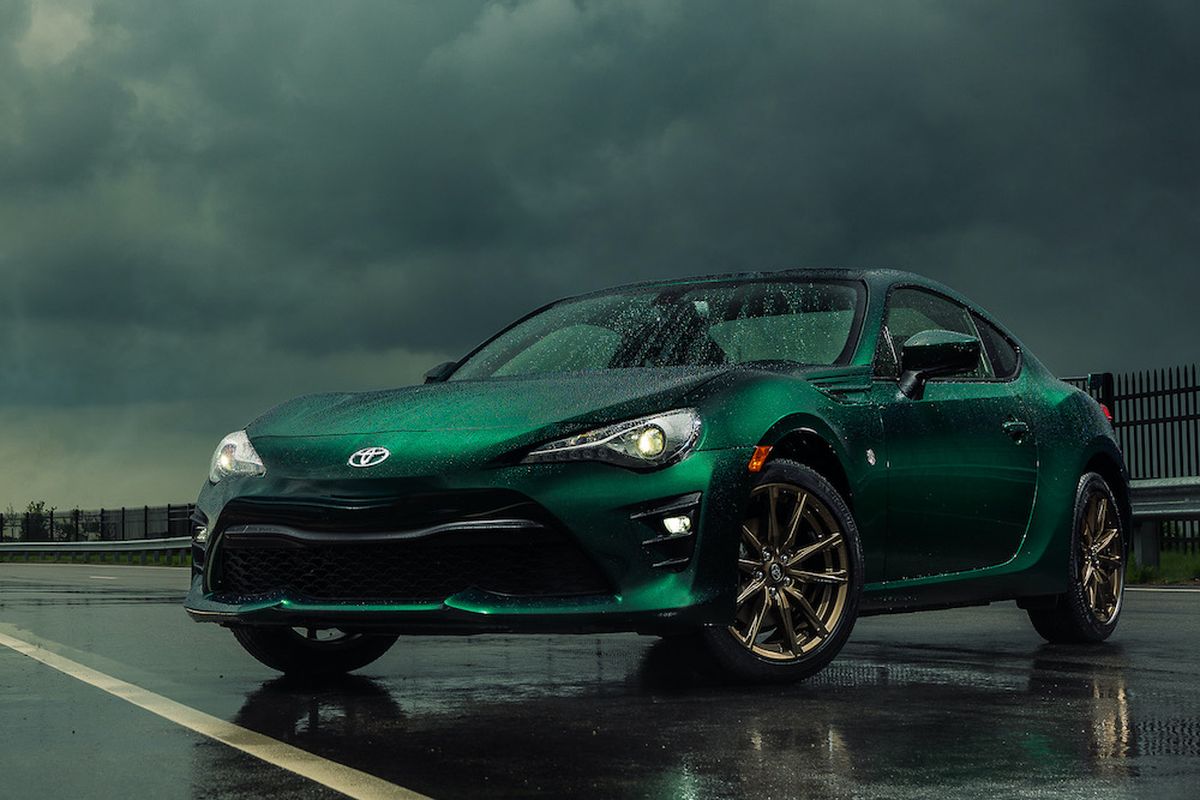 My own personal heaven will include a special section reserved for small sports cars.
Because nothing captures the joy of driving like a responsive little sportster.
By my lights, a proper sports car is a barebones affair. It needs a strong and rigid unibody, a responsive chassis and precise suspension and steering tuning.
The fewer driver-assist features the better; sans electronic mediation, drivers get to "know" their cars by how they respond to inputs, not by the manipulation of ones and zeroes.
The best cars also sublimate raw power to balance and driving dynamics.
Mixed bag
The 2020 Toyota 86 is an affordable ($27,060) rear-wheel-drive coupe whose forte is handling, which it does with vigor and confidence.
Living with the 86 is a mixed bag. Some will judge the ride stiff, choppy and rough but as little track-ready sports cars go, it's quite civilized.
To limit weight, Toyota goes easy on the noise-reduction measures. A fair amount of wind and road noise find their way into the cabin.
Its Spartan cabin is crowded and dated but comfortable (largely due to its firm and well-contoured sport seats).
Supportive and deeply bolstered, the seats are thinly padded and may not be ideal road-trip companions. The back seats are essentially a fiction but the seatbacks fold to create a flat-floored cargo area.
Learning platform
Because it is not overpowered — max output is 205 horsepower — the 86 is a great pick for drivers who want to plumb the depths of rear-drive dynamics.
The 86 enters corners with mild understeer and its torque-vectoring limited-slip rear differential produces a drama-free transition to oversteer.
Steering is quick, direct and accurate. It feeds the driver clear information on what's happening down where the tires meet the pavement.
Brake and throttle and pedals are ideally aligned for the heel-and-toe technique and the short-throw shifter is rock-solid through the gates. Clutch take-up occurs in a narrow band of engagement and can be tricky until muscle memory takes over.
Every 86 is powered by a 2.0-liter flat four-cylinder engine. Paired with the standard six-speed manual transmission, it makes 205 hp and 156 lb-ft of torque. Mated with the available six-speed automatic, it's rated at 200 hp and 151 lb-ft.
Peak torque occurs at a lofty 6,400 rpm, leaving a large midrange where there's not much thrust. Getting the most from the boxer engine requires keeping engine speeds in its upper ranges.
A stick-equipped 86 runs the 0-60 sprint in 6.7 seconds; the automatic needs another second.
A nod to history
The 2020 86 comes in three trims: the base 86; the 86 GT ($29,910) and the limited-production 86 Hakone Edition ($29,945).
The base 86 comes standard with 17-inch wheels and LED headlights, a 7.0-inch infotainment touchscreen and Android Auto and Apple CarPlay smartphone integration.
We tested the Hakone, which is named for a twisty Japanese highway. Finished in a beautiful deep-green metallic paint Toyota calls British Racing Green, it's a nod to the great British sports cars of the post-WWII era.
It wears 17-inch bronze-painted alloys and a black decklid spoiler.
Inside, its tan and black synthetic-suede seats and matching stitching are unique to Hakone.
This year, the GT adds a set of 18-inch wheels sheathed in sticky Michelin Pilot 4 summer tires.
Other standard GT features include a 4.2-inch multi-information display, heated front seats, dual-zone climate control and keyless entry and ignition.

Fixed brake calipers

Stick-shift versions of the 86 and the GT (but not the Hakone) can be fitted with the new TRD Handling Package ($1,270). It adds Sachs suspension dampers and large Brembo brakes with fixed rear calipers.
The fixed calipers are a big deal. Normally found on expensive performance cars, they stop the car faster and resist fade during track sessions.
This is the kind of car that can turn a trip to the supermarket into a fun outing. It's also an ideal platform for learning the ins and outs of driving a well-sorted, rear-drive sports car.
There will be a spot for it in my own celestial retreat.
Questions or comments? Contact Don at don@dadair.com.
2020 Toyota 86 Hakone Edition
Vehicle base price: $27,060
Trim level base price: $29,945
As tested: $31,545 (includes destination and handling)
Options: Our tester included no options.
EPA rating: 27 combined/24 highway/32 highway
Premium unleaded gas recommended
---
---