Laughy: 'This is skirmish No. 2'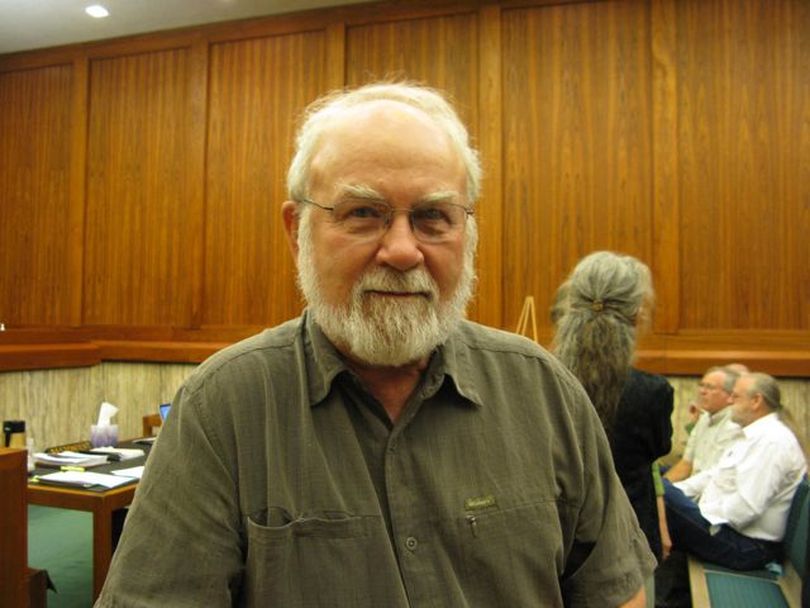 Linwood Laughy, the lead plaintiff in the lawsuit trying to block four mega-loads of oil refinery equipment from being trucked across scenic Highway 12 in the Clearwater/Lochsa river canyon, was among the onlookers in a nearly full Idaho Supreme Court chambers today as the court took oral arguments in the case, in which ITD and ConocoPhillips are appealing an Idaho District Court ruling revoking the permits for the shipments. The lower court found that ITD violated its own regulations in approving them, because they'd block traffic for more than 10 minutes at a time, and because the agency didn't give primary consideration to "public safety and convenience."

 "Basically this is skirmish No. 2," Laughy said. "This issue is not in all likelihood going to be settled by this court decision, whichever way it goes." After listening to the arguments, he said, "Obviously there are some complex legal matters involved." But he said for residents and businesses along the route, "The real issue is whether we're going to convert U.S. 12 into a permanent high-and-wide corridor for the transportation of high-and-wide loads."

The four ConocoPhillips loads are just the first of more than 200 giant loads proposed to be trucked across the route over the next year, with ExxonMobil/Imperial Oil working on plans for a year's worth of nighttime shipments along the route starting in November, bound for its oil sands project in Canada. The state of Montana still hasn't issued permits for either firm.

Laughy said if the Supreme Court overturns the lower court decision, he expects ITD to issue permits for the Conoco loads the same day. "They have seemed like they were such strong proponents of these loads," he said.

Laird Lucas, the attorney with Advocates for the West who's representing Laughy and other residents for free, said, "We think the Idaho Supreme Court is taking this really seriously, and the question really boils down to has ITD acted reasonably. ... I'm hoping the court will realize that ITD did not follow its own regulations." He also echoed the justices' questions about why ConocoPhillips moved its oversize equipment from Japan to Lewiston if it wasn't assured of getting permits for the trucking, which will block both lanes of the two-lane route. "They made a multimillion-dollar gamble that they would get the permit," he said. "It's my guess it wasn't a gamble."

---
---