Tue., Aug. 7, 2018
3 Places We Love to Stay in Leavenworth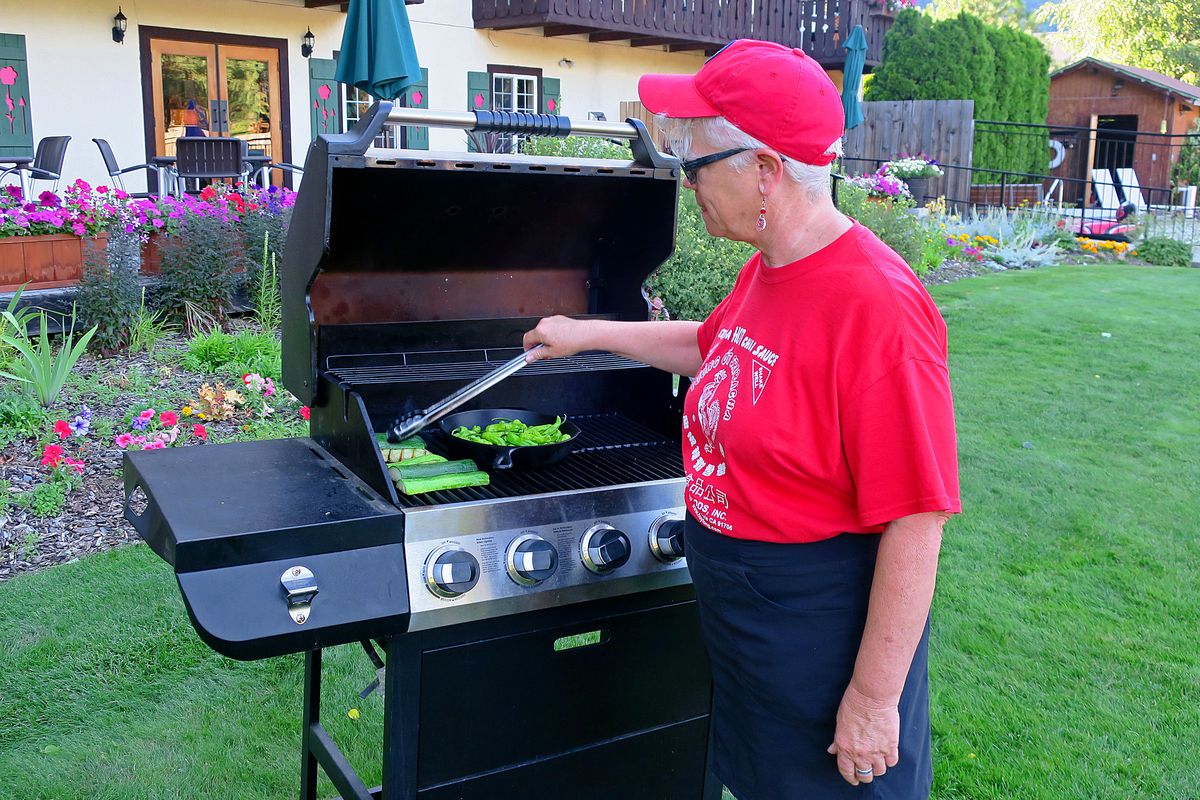 The Alpen Rose Inn is a perfect spot for a summer cookout. (John Nelson)
Life on the road means the freedom to take a quick detour, right? That's exactly what we did recently when there was an impromptu family reunion opportunity that popped up in Leavenworth. That popular destination is home to loads of relatives, so we've been there often and stayed just about everywhere, from cozy cabins to idyllic campsites. These three of are our very favorites.
This spot is a little under the radar… unless you're a dog lover. It allows your furry friends to stay in the room. The comfortable rooms have some old-fashioned touches like swivel rockers and the daily breakfast buffet is exceptional. Hello, hash brown casserole! In the summer, the outdoor swimming pool is a fine place to chill, and there's also a grill. The flower-adorned deck makes for a perfect picnic spot. We grabbed our ingredients from the Thursday summer farmers market in Lions Club Park, and locally owned Dan's Food Market. Don't miss the famous deviled egg potato salad.
This peaceful destination off Icicle Road is definitely a splurge, but the hefty price includes breakfast and dinner in the sprawling Kingfisher. Carve out some time to explore this former sleep away camp on foot, including a trip to the organic garden. The knoll above the restaurant offers the best view of the mountains for which the resort is named. On a recent visit, an early morning swim in the river stone rimmed pool was an exercise in exquisite solitude. Even if you don't stay here, you should really come out for a walk and a meal on the patio at O'Grady's, named for the beloved Catholic priest who established the original Camp Field back in the 1960s.
About nine miles from Leavenworth, this primitive forest service campground feels like another world. There are just six sites, and no reservations are taken, so it's challenging to stake out a spot, especially on weekends. But if you're fortunate enough to land one, these sites are pure bliss on the banks of the mighty Icicle. There are essential hikes like Colchuck just up the road, though nobody's going to judge if you just want to hang out and stare at the magnificent mountains.
Do you have a favorite place to stay in Leavenworth? We'd love to hear about it.
Find more photos from Our Grand Tour on Instagram.
---
---