Tue., July 17, 2018
The Vintages: Retro-cool trailers in Oregon's wine country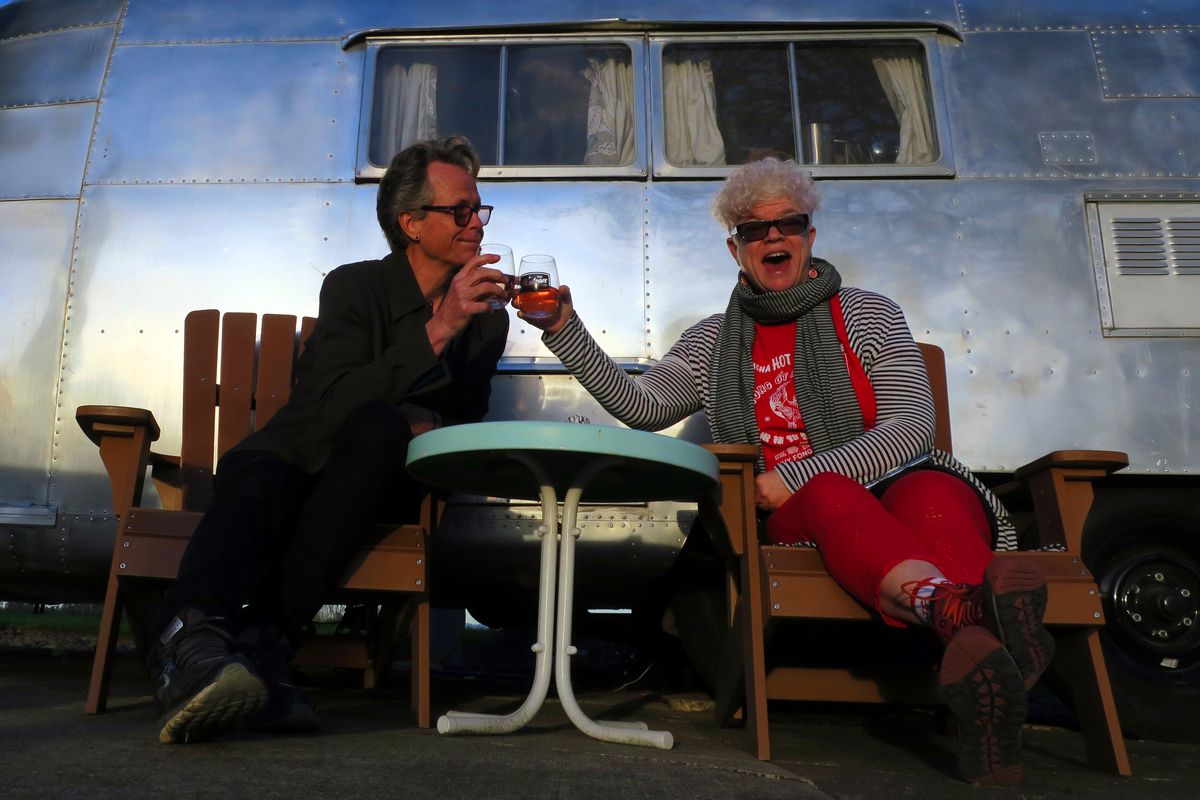 John Nelson and Leslie Kelly enjoy the fruit of the Willamette Valley - in liquid form - at The Vintages. (John Nelson)
Like the wines of Willamette Valley in Oregon, the retro trailers at The Vintages Trailer Resort come in many flavors.
Which one is best? Oh — so hard to choose.
You've got the '53 Vagabond. Or the '65 Boles Aero. Or the '47 Spartan Manor. And then there's the many flavors of Airstreams, with their sexy chrome styling.
We were lucky enough to stay in the '57 Airstream Sovereign, like all the trailers at The Vintages, beautifully restored and finished. Located on the road between McMinnville and Dundee, it's a great base for a tour of Oregon's wine country.
So take a look. Which one is your favorite?
---
---