Wed., Feb. 27, 2019
Celebrating warmer weather with steak night in New Mexico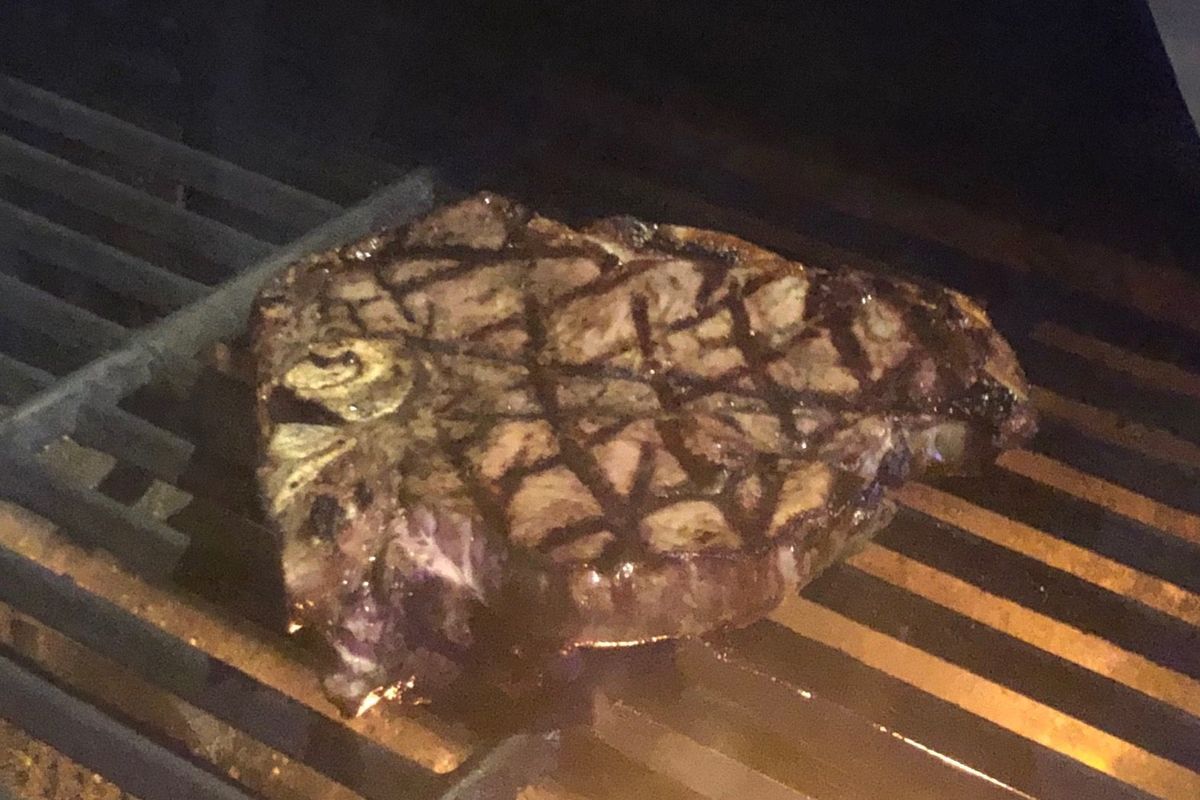 Pre-heat the grill to get the ultimate sear. (Leslie Kelly)
There's nothing quite like an outdoor cookout to celebrate something special, and this week, that's a big change in the weather. We've gone from weeks of being in the deep freeze -- John, skiing, and me, in Seattle's historic snow event -- to sunny days in the 70s.
So, that seems like a perfect excuse for a mid-week steak night feast. We grabbed a T-bone and fired up the grill at the amazing Riverbend Hot Springs resort in Truth or Consequences, New Mexico, and it was pretty spectacular. Here are a few tips for making the best steak:
Season with salt and pepper and let the meat come to room temp. This method is sometimes referred to as a dry marinade, but I think it helps the exterior of the meat get that nice sear.
Let the steak rest for at least five minutes before carving. Otherwise, the juices run all over the plate.
Drizzle a little olive oil on the first side that's going down on the grill, which helps keep it from sticking.
Serve your juicy masterpiece alongside a Cab, the brilliant Bordeaux grape that's made for just this kind of dinner. Fave producers of Cabernet Sauvignon from Spokane include Arbor Crest, Barrister, Townshend and Robert Karl.
---
---