Mon., June 10, 2019
This Grand Coulee state park truly rocks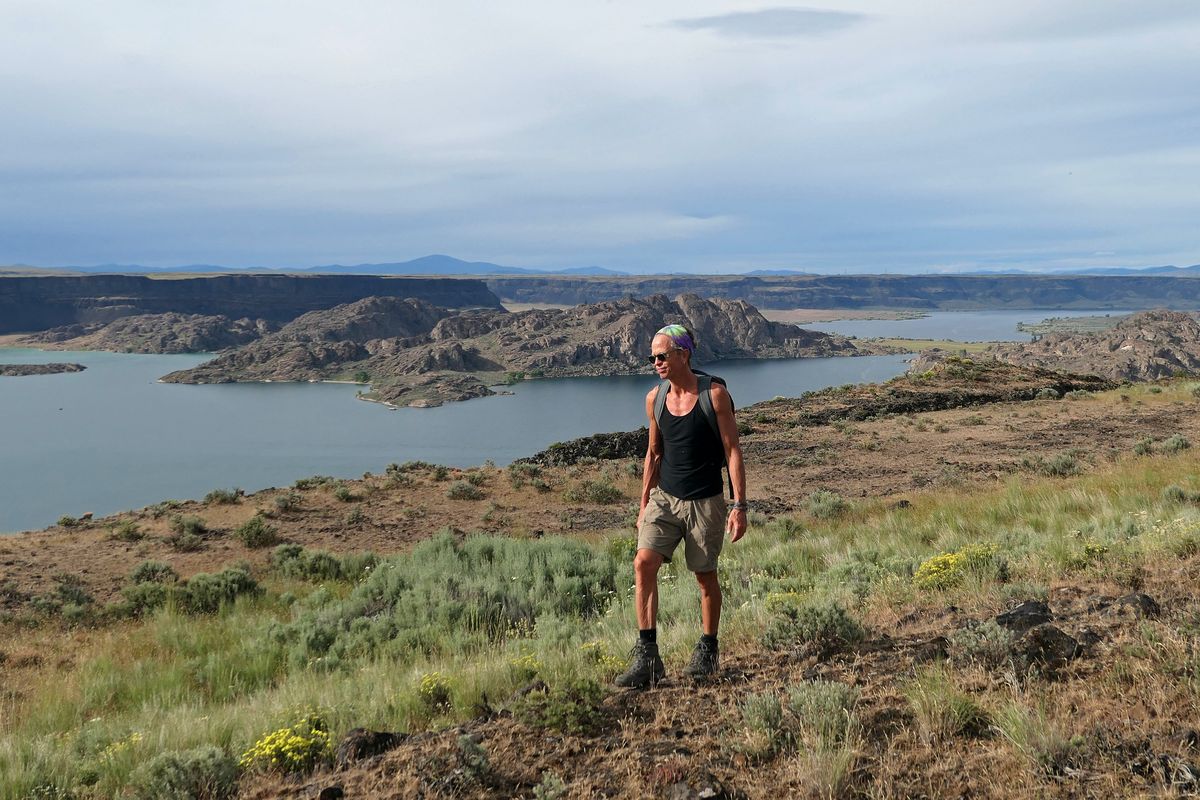 The hiking is exceptional on top of Steamboat Rock in the Grand Coulee area. (John Nelson)
Sometimes, it's nice to be proven wrong.
In considering Washington State Parks, I've always heard great things about Steamboat Rock on Banks Lake in the Grand Coulee area. I just never believed them.
I always thought, "Why would I want to go there?"
Well I believe the stories about Steamboat Rock State Park now. The campground is exceptional, in a beautiful shady setting along the lake. But the thing that makes this park truly exceptional is Steamboat Rock itself, a massive basalt butte, which offers wonderful hiking opportunities.
It's a steep climb to the top of Steamboat Rock. Once you're there, a trail follows the cliff line around, offering amazing views of Grand Coulee and Banks Lake. On my Sunday afternoon hike, I had the 600-acre rock top all to myself.
Fishers and watersports fans will love being near this huge body of water. For me, the rock was the thing that will bring me back in the future.
---
---