Sun., Sept. 29, 2019
RV Cooking: A salty tribute to a friend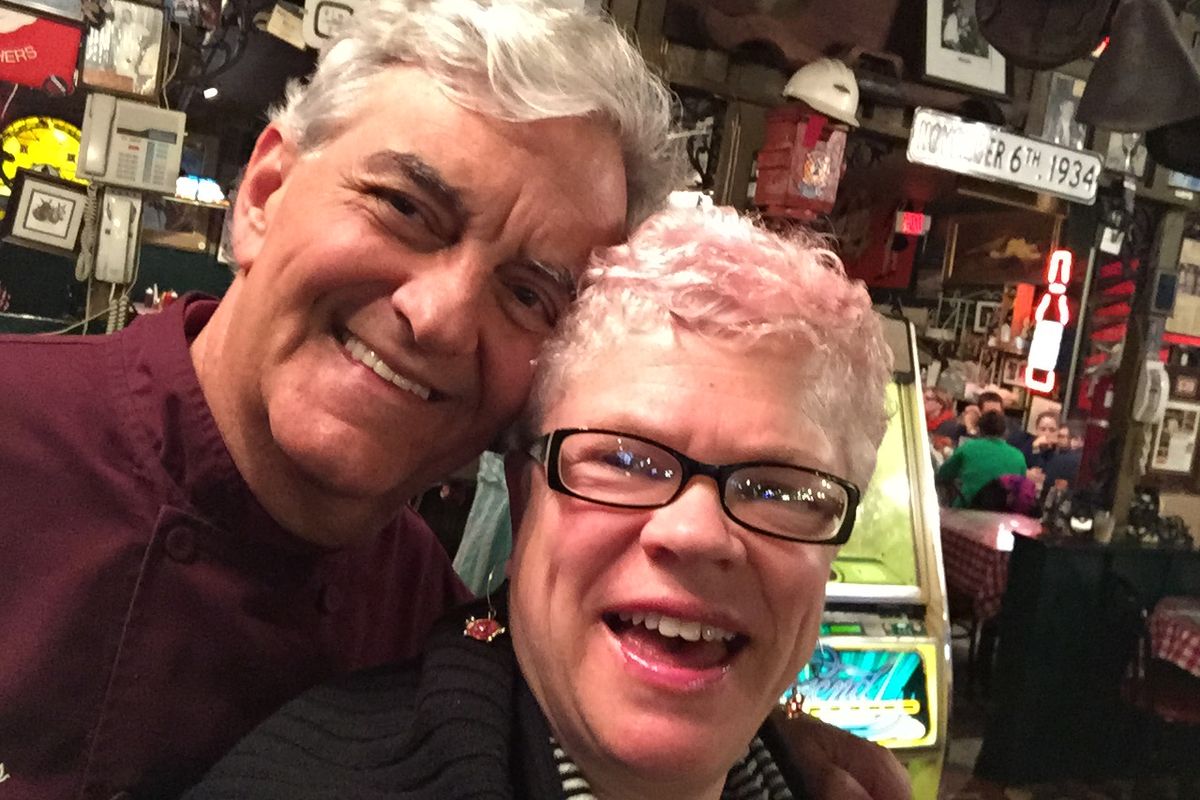 Leslie with Nick Vergos. (Leslie Kelly)
When the package arrived with the return address reading Nick Vergos, I burst into tears. This amazing resource-turned-friend had passed away in early September, shortly after sending me a shipment of the salt and pepper mix I've grown to love.
Nick was a sweetheart and an incredible storyteller. I first met him when I did a story on my first Memphis in May World Championship Barbecue Cooking Contest. We wandered around among the 200-plus teams vying to become champs, and he filled me in on the difference between competition barbecue and the meat served at the hugely popular Rendezvous, the famous barbecue joint in downtown Memphis launched by his father, Charlie.
I don't exactly recall when the conversation turned to one of my favorite subjects -- salt -- but it wasn't too long after making Nick's acquaintance that he shared some of the special blend of salt and pepper he made for his own kitchen. Nick was an awesome cook.
This became a staple in my cooking routine, seasoning meat to be seared, tossing it in salads, pasta, nearly everything. It's genius in its simplicity, and on more than one occasion, I urged Nick to make a commercial version. But it remained a personal project.
When I heard Nick passed away after a cruel cancer diagnosis, it was like a gut punch. Why do bad things happen to good people? The eternal question with no good answer. Nick had just texted me, asking for my current address, promising to send along the salt + pepper blend. It arrived weeks later, with a note from him on the baggie: This should last you a while. That sweet sentiment still and will always choke me up.
As a tribute to my friend, I'm taking his seasoning on the road, setting the intention to snap photos of the dishes it adorns in all sorts of beautiful locations. You can follow along on Instagram.
---
---