Wed., April 8, 2020
Motorhomes with messaging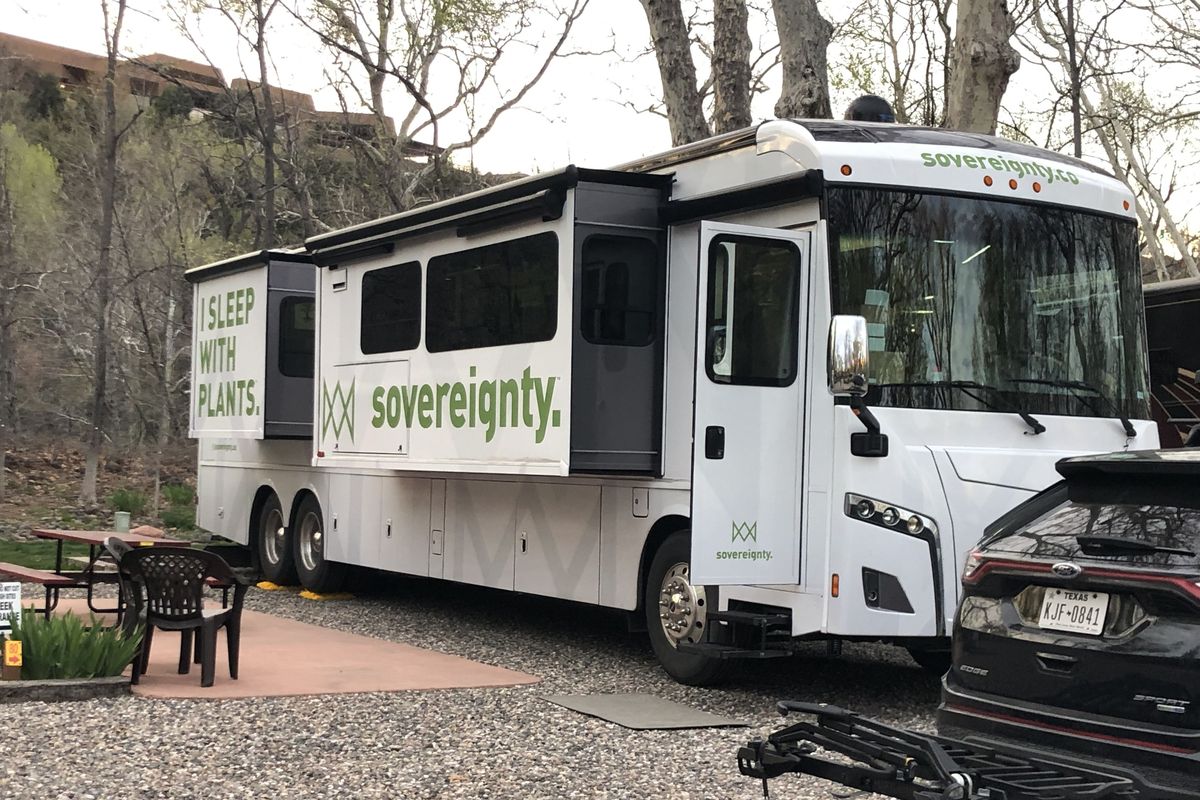 The clever branding on this Class A leads to a site promoting daily CBD-based supplements. (Leslie Kelly)
Let's talk about life on the road BC, before COVID-19 was a full-blown global crisis.
One trend we'd been seeing while traveling was the RVers putting their social media handles right out there. As in on their vehicles.
We haven't gone there yet, but we do get a kick out of checking in on the adventures of fellow travelers. Here are a few we've started following based on their offbeat branding.
Sovereign.co is a CBD-based supplement that's got a clever catchphrase on a sleek Class A we've seen at Rancho Sedona RV Park. So far, we've resisted the urge to knock on the door and ask for samples.
GrottonsOnTheGo have one of those missions -- to live and work with the kids on the road -- that were becoming much more popular before this pandemic changed the world. It looks like the family's showing its resilient side on its latest Instagram posts, making protective masks on the fly.
ShaktisJourney is a art/healing/mindfulness mission that's hit a bump in the road and sheltering in Sedona. We like the vibe, especially a series of Zoom discussions on Turning Crisis Into Transformation + Happy Hour, offering this month.
---
---