RV movies: Williams riffs as a hapless newbie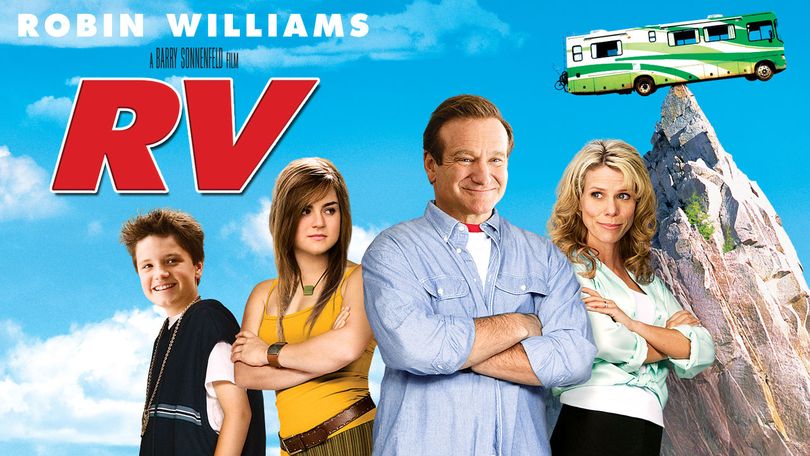 It's hopelessly cartoonish and more than a little outdated.
Yet there's something every RVer will laugh knowingly about in "RV," the 2006 movie starring Robin Williams as a newbie hitting the road with his dysfunctional family.
The perfect way to watch this movie is on your RV DVD player, as we did recently while staying at a state park, but you can also stream it on Netflix if you have internet service.
So what's to like?
Some big laughs come from Williams, who plays a soft-drink company executive who schedules an RV trip with his unwilling family in an effort to save his job. The late comedian is in vintage form as he riffs his way through several scenes, struggling to figure out the complicated rental RV.
Yes, there's a dump-station scene, complete with a full-on poop-gusher.
The supporting cast is even better. Jeff Daniels and Kristin Chenoweth play a too-friendly RVing couple who come to the rescue of the hapless RV newbies (William's wife is played by Cheryl Hines, who you will know from "Curb Your Enthusiasm" on HBO).
In the end, the road trip movie is mostly predictable and goofy. But anyone who's ever struggled to learn their motorhome or trailer will get a kick out of "RV."
---
---