RV industry targets the positives of re-opening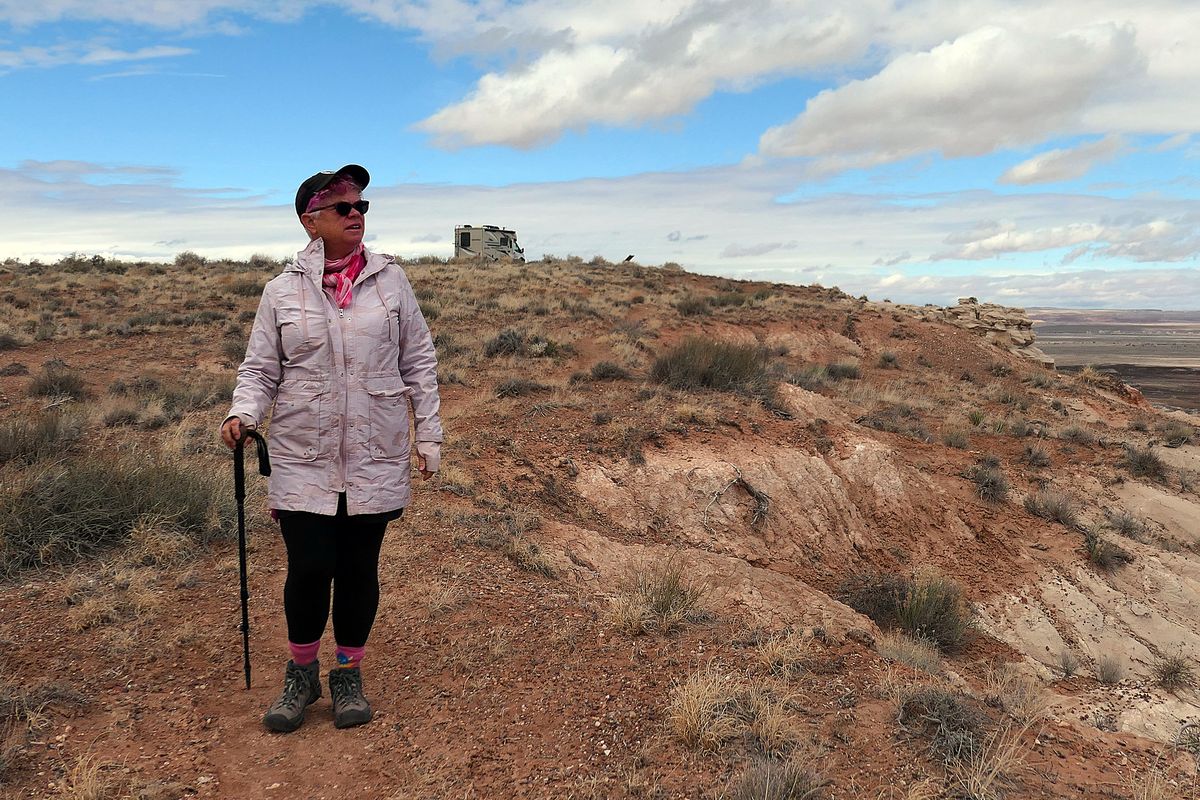 It's a brave new world in the RV industry -- one that is adjusting rapidly to the coronavirus pandemic.
At Thor Motor Coach, the newest marketing slogan is "Distance Yourself From The Ordinary."
"Social distancing doesn't mean you have to miss out on making memories," reads Thor's website, showing a photo of two older Americans hanging out at a campsite, watching what we can imagine are their grandchildren playing in the distance. Other photos in the Thor campaign show vehicles traveling down wide-open roads.
It's smart messaging. As the country slowly reopens, the RV might be the safest form of travel in these uncertain times.
The airline and hospitality industries are reeling, and it's hard to see how they'll rebound quickly from the current crisis.
RVs, on the other hand, offer obvious advantages that boil down to this: Unlike air travel, motorhomes and trailers allow you to control your environment and level of risk.
During an interview on Fox Business News last week, Thor Industries Inc. President and CEO Bob Martin framed it like this: "We're seeing great positives for our industry, for our lifestyle… in which people have their own restroom. They have their own kitchen. They have their own bed."
If you're thinking about buying, you can start shopping now. RV dealerships in the Spokane area started opening up for business last week.
ClickIt RV in North Spokane was taking appointments and encouraging customers to shop as much as possible online, said Roger Watts, general sales manager. Interested shoppers can still negotiate over the phone and deals are available.
"We are offering free delivery -- up to 100 miles," Watts said.
Representatives of R'n'R RV Center and Airstream of Spokane also said customers were welcome, as long as they wear masks and practice social distancing. Make sure to call ahead before you arrive at the showrooms.
If you've been on the fence about getting an RV, consider that financing rates are at historic lows. With dealerships waking up after being closed for several weeks, shoppers are in a good position to negotiate and cut deals.
That's all fine, but where can you go if you do have a new RV?
As of now, many commercial RV parks in Washington and Idaho are now open. State park campgrounds in Washington and Idaho are expected to open next month, and national parks are reopening "in a phased approach," according to the National Parks Service website.
Bottom line: June is looking good for a reopening of state and federal campgrounds, barring a major new crisis developing.
For us, Going Mobile has been a constant reminder that life on the road requires us to practice the art of rolling with it. Sure, we've experienced some bumps along the way, but we've figured it out.
If nearly two years of living in a tiny home on wheels has taught us anything it's that we're adaptable. For that powerful life lesson, we're grateful.
Going forward, we're also starting to look at the possibility of upgrading or going in a whole new direction, possibly with a trailer in tow. We're excited about checking out what's new in the ever-changing RV world and in welcoming -- at a safe distance -- the growing number of folks jumping on board this ever-interesting bandwagon.
---
---