Fri., May 21, 2021
Lake Chelan RV options include pristine wilderness escape or beachside playgrounds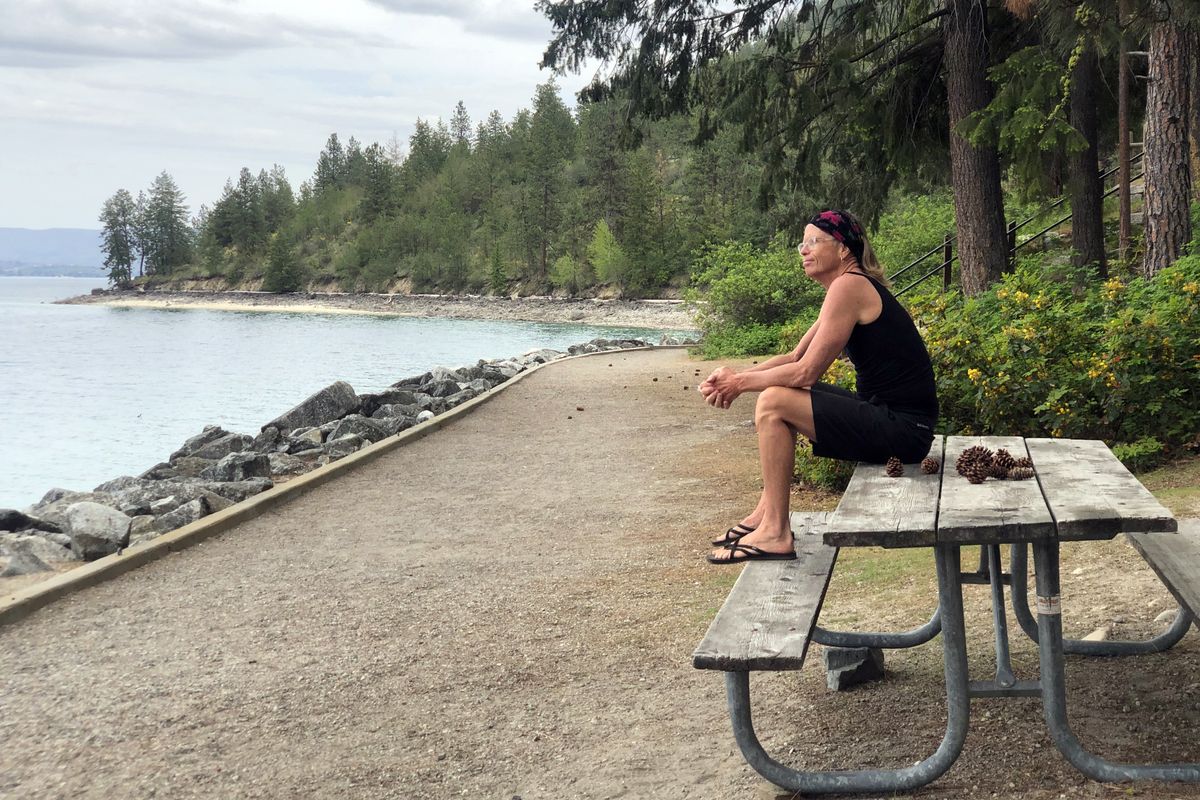 Lake Chelan State Park offers excellent camping spots amid a beautiful forested section of the lake's south shore. (Leslie Kelly)
How can one lake be so many different things for so many different people?
Sunny beach playground. Party central. Boating capital. Pristine wilderness escape. Lake Chelan is all of these things, and the RVing options reflect this diversity.
You can stay at the Lakeshore RV Park, smack in the middle of the bustling resort town. Or just up the south shore, you can choose between two stellar -- and very different -- state parks.
All of the RV options have their advantages. With a busy summer season looming, make your plans now to stay at this amazing 50.5-mile waterway stretching from the sunburned foothills of Central Washington into the heart of North Cascades National Park.
Lake Chelan State Park
Lake Chelan State Park is about 11 miles from the downtown resort area in a beautiful forested section of the south shore. It features a nice beach, a large lawn area with a playground and 103 standard campsites, 17 full hookups and 18 partial hookups.
We pulled in for one night of camping in early May and had no trouble booking a site, but that's not the case in the height of summer. Book early if you want to get a powered spot here.
It's a comfortable place to stay, and sits close to the bustle of the resort area but still offers a buffer zone from all the action.
Lakeshore RV Park
Speaking of action, every time we return to Lake Chelan, it feels like it's a little busier, with new wineries, restaurants and retail popping up amid the ever-growing number of fancy McMansions dotting the hills around the scenic lake. Chock that up to the wealthy West Siders who have second homes here.
Lakeshore RV Park sits in the middle of Chelan, just steps from downtown. As city-run RV parks go, it's pretty good, with fairly large sites and full hookups. Prices are as low as $35 a night in the off-season, but they increase to as much as $67 during the peak days of summer.
A couple of things stuck in our craw during an early May visit. The RV park's bathroom/shower facilities remained closed "because of covid," the snarky registration worker told us. Meanwhile, none of the several people inside the busy registration office were wearing masks.
Hmmm. So you can't open your bathrooms because of the pandemic, but you refuse to wear masks indoors -- what's up with that?
On the plus side, we were thankful that the RV park squeezed us in on a Friday night when we suddenly realized what we thought was a two-night reservation at Lake Chelan State Park was instead only one. Doh! Operator error.
Twenty-Five Mile Creek State Park
Drive as far as you can on the south shore and you'll eventually hit Twenty-Five Mile Creek State Park. Boy, the lake looks a lot different here. Most of the McMansions are gone, replaced by rustic cabins that eventually give way to … nothing but wilderness stretching deep into the North Cascades.
Twenty-Five Mile Creek is set up for boaters and campers, with a large marina space, launch and 25 standard campsites, seven full hookups and four partial hookups.
The views uplake are stunning. Interestingly, the temperatures on this part of the lake are often much cooler than they are in Chelan, chilled by the winds off the high peaks looming in the distance. Even if you're not a boater, it's a beautiful spot to simply hang out.
This week's Going Mobile question: With lake season upon us, where are you headed? Tell us about your favorite lakeside RV campgrounds at goingmobile@spokesman.com, and we'll pass on your recommendations in the next column.
---
---