Fri., Nov. 25, 2022
It's RV heaven along the Mendocino Coast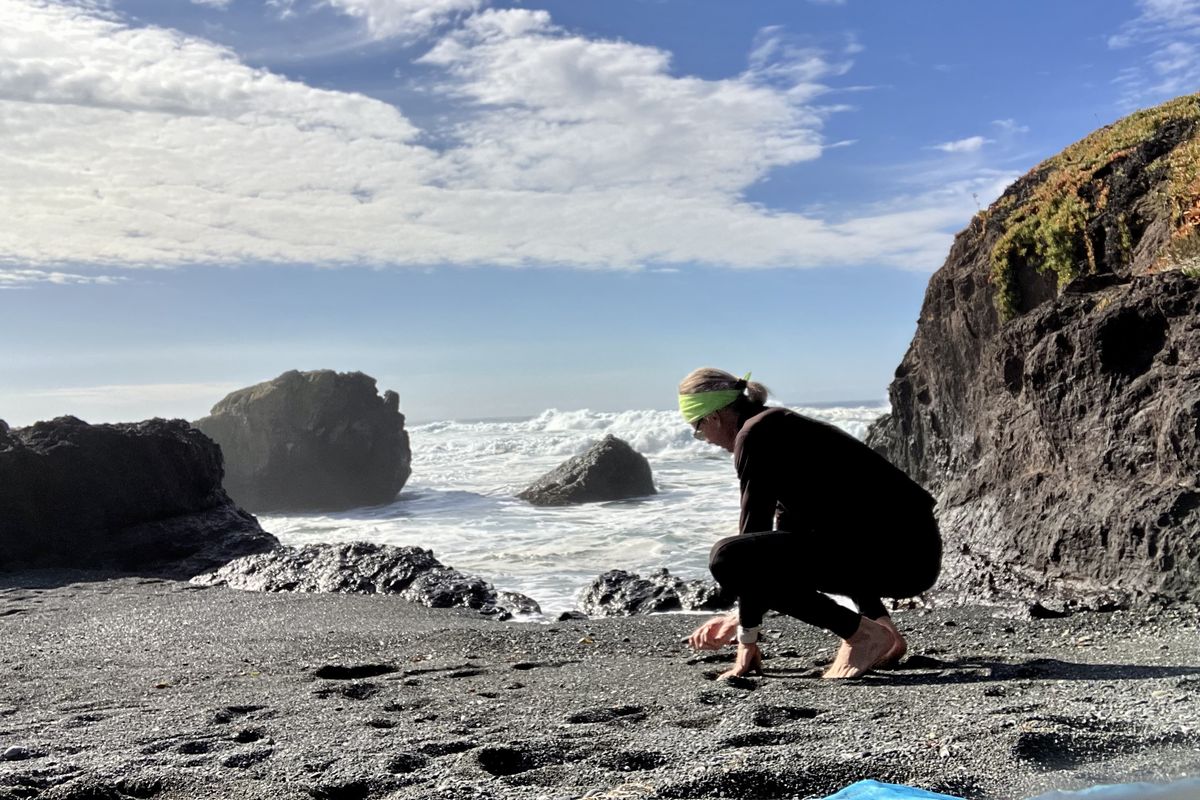 A series of rocky coves stand ready to be explored at MacKerricher State Park near Fort Bragg. (John Nelson)
The Mendocino Coast is definitely a contender for most beautiful shoreline in California. That's saying something in a state with 840 miles of scenic cliffs, bluffs and beaches.
We spent a week in this breathtaking corner of NorCal, and every day brought new appreciation of the coast's rugged beauty. In November, chilly nights turned into lovely sunny days perfect for exploring the rocky coves.
We were based in Fort Bragg, the working-class center of the Mendocino Coast. Unlike some coastal enclaves in California, there's plenty of access here for everyone to enjoy the gorgeous views, including RVers.
Fort Bragg has a number of commercial campgrounds and a very nice state park. After several visits to this area, we've settled upon Pomo RV Park and Campground, an expansive space south of town. For a commercial RV park, its sites are surprisingly spacious and comfortable, surrounded by towering pines. A full hookup goes for $60 a night.
Our days were spent roaming the area by bike. One of the best rides is the Noyo Headlands Trail on Fort Bragg's western edge. A 3-mile trail winds through the bluffs, popping out several times to the edge of the ocean, the roiling waves crashing dramatically on the rocky shore.
The path connects with the California Coastal Trail north to MacKerricher State Park for more sweeping views and hiking. If that's not enough, just north of MacKerricher are the dunes and wide-open beach of Ten Mile Coastal Preserve.
Closer to Fort Bragg, we also explored the excellent Mendocino Coast Botanical Gardens, a popular spot that stretches from California Highway 1 all the way to the ocean on trails that roll through a wide array of rhododendrons, succulents, heathers and conifers. For us, the coastline was the real draw, with trails snaking dramatically above the misty waves.
When we weren't riding and hiking, we enjoyed the autumn vibe in Fort Bragg. It's a bustling town, with a busy harbor that features an excellent fish market (Princess Seafood) and several restaurants. Our favorite is Noyo Fish Company, where the Baja fish tacos and fish and chips were served harborside as the seals swam nearby, looking for handouts from the charter fishing boats.
Fort Bragg has everything the rolling roof crowd craves: good grocery stores, a couple of well-stocked hardware stores, even a couple of RV repair shops. A Wednesday farmer's market delivered fresh baked goods and greens, and around the corner, the friendly North Coast Brewing was always there, ready to serve its craft beers and pub food.
We've been to Fort Bragg several times as RVers even though this section of California Highway 1 is long and winding. Why do we keep coming back? Because we can. That's the beauty of the RV lifestyle -- pick a place you love and stay for a while. And Mendocino County has a whole lot to love.
Team reunited
Last week, we mentioned that Leslie skipped the first part of this trip through Oregon. Here's the story: She was on assignment, flying from Seattle to Memphis, Tenn., while John was driving the rig to California. She flew to Oakland and met John in Santa Rosa after taking a shuttle bus.
Once the team was back together, we headed to the Mendocino Coast. After a magical week, we'll continue southward over the next month.
---
---