Thu., May 4, 2017
WSU wolf researcher appears to be partly cleared of misconduct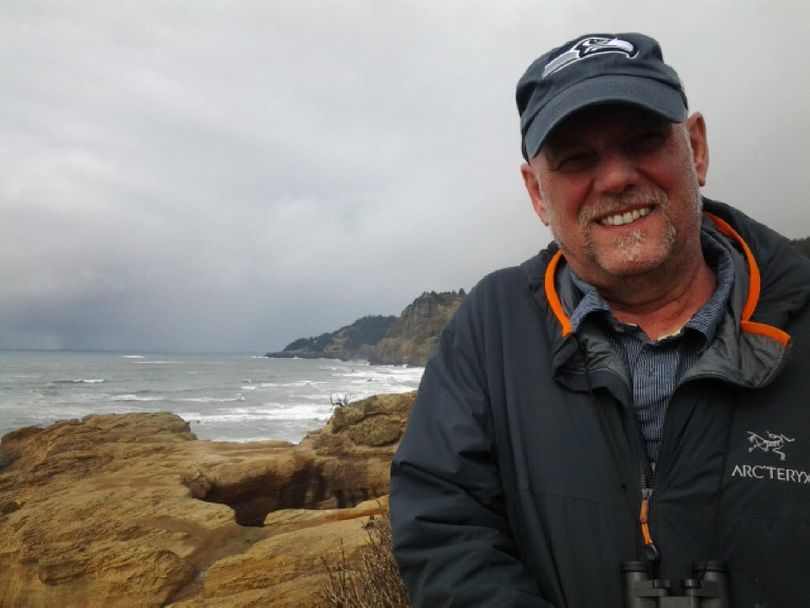 WILDLIFE -- A professor who filed a complaint alleging his employer, Washington State University, has retaliated against him for making remarks critical of a cattle rancher and the state's killing of a wolf pack appears to have been cleared of accusations by the university that he misused state resources by using his WSU email for lobbying activities.
Robert Wielgus filed a complaint about his treatment by the university last week.
Other news stories related to the wolf researcher's work and opinions include:
Here's the latest from Shanon Quinn of the Moscow-Pullman Daily News via AP:
While professor Wielgus was not mentioned by name, an internal audit report included in today's WSU Board of Regents meeting packet appears to have cleared Wielgus of the accusation. The report, however, states investigators did discover evidence that his use of email may have been a misuse of state resources in "regard to the content of the messaging and repeated recommendations from management to use private resources related to the activity in questions."
In his April 27 complaint, Wielgus alleged the university seriously damaged his academic career through the unwarranted use of suppression, condemnation and reprisal after he told the Seattle Times and other media outlets that rancher Len McIrvin intentionally released his livestock directly on top of a wolf den site, leading to cattle loss and the state responding by eliminating the pack. He later repeated the accusations to the Wolf Advisory Group in March.
Wielgus alleged the investigations into lobbying and improper use of state resources were "erroneous and arguably malicious."
The WSU report findings did not mention Wielgus by name, but his attorney, Adam Carlesco of Public Employees for Environmental Responsibility, said the item appeared to be Wielgus' case.
According to a document from the Washington State Executive Ethics Board, uses of email are restricted for state employees, with misuse defined as conducting an outside business; engaging in political or campaign activities; advertising or selling products; solicitation on behalf of other persons unless approved by the agency head; and illegal or inappropriate activities, including harassment.
Carlesco said he takes issue with the charge of misuse of state resources.
"Dr. Wielgus sent over a single email containing data concerning wolf depredation … to the Washington Wolf Advisory Group, a group that he has been professionally involved with for 4 years, on a subject matter where he was appointed by the WA Legislature as the primary researcher through WSU," Carlesco wrote in an email to the Daily News.
Carlesco said the email contained a recommendation from a rancher to the Washington Department of Fish and Wildlife on how to avoid conflict between wolves and livestock.
"He included a blatant disclaimer that his comments did not represent WSU and got approval from the Dean of the College of Agriculture and the school's media affairs office to send out the message," Carlesco wrote.
He wrote it was not until after the email was sent that Wielgus was instructed by the university to use his personal email address for such matters.
"We have the email chain showing as much," he said.
---
---