Moose research benefits from public reporting observations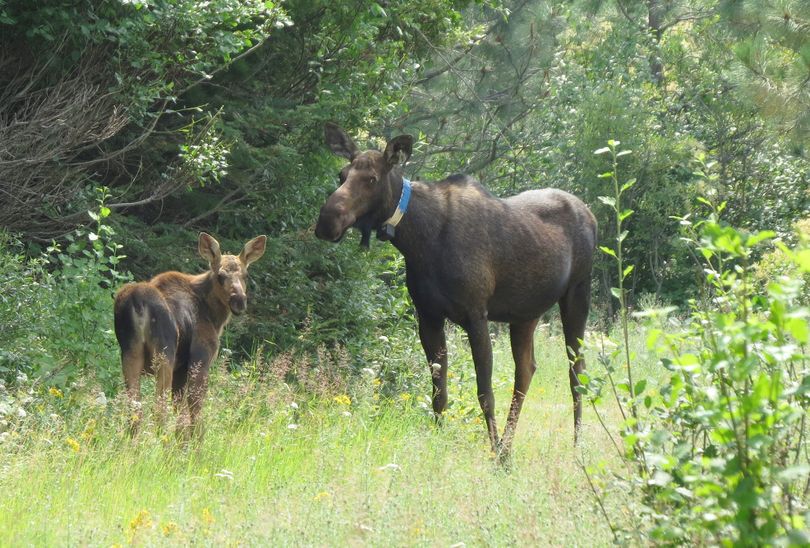 WILDLIFE – Researchers in a five-year study of moose in Eastern Washington are asking the public to report any moose they see to help get more data on their movements and survival.
We actually wish to use these data (primarily calf:cow, but also moose seen per hour of effort expended) in long-term monitoring program, for population management. It's not so much 'habitat', nor is it directly linked with James' study. If this goes well, it's something we'd attempt to keep going for many years…. Feel free to contact Jared in our Spokane office if you can't find me for more info on this...he's leading our charge.

Department of Fish and Wildlife biologists are especially interested in reports from people who spend time in natural areas of Okanogan, Ferry Stevens, Pend Oreille and Spokane counties through Nov. 30.
Autumn provides the best information to better understand moose status, productivity and population trends, they say in a release.
"To obtain accurate data, we need more dedicated participants who will not only submit a report when they see a moose, but also report hours afield when they do not see any moose," the release says.
Rich Harris, the agency's special species manager, emailed to say the citizen monitoring effort is something he'd like to develop and keep going for many years.
Participate in the survey online at wdfw.wa.gov/viewing/moose.
Incidentally, Spokane has been selected for the 52nd annual North American Moose Conference, May 14-18 at the Double Tree Downtown. The focus of the conference will be "Moose feeling the heat: maintaining populations facing multiple stressors."
---
---