Wed., Jan. 30, 2013
Library campaign promises to fix reporting violations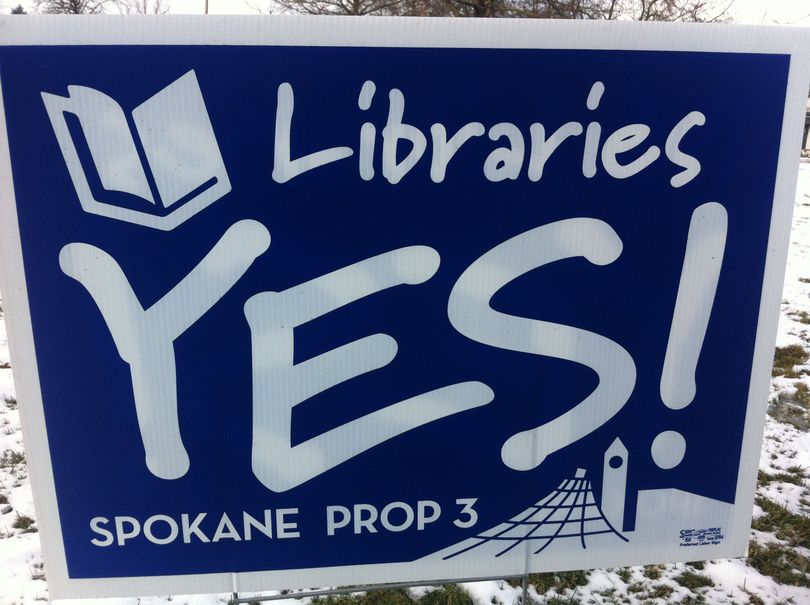 Yes for Spokane Libraries, a group working on behalf of Proposition 3, a tax levy for the Spokane Public Library, has had signs supporting the tax displayed throughout the city for weeks, but hasn't reported any contributions or expenses to the state Public Disclosure Commission. The group likely should have been filing reports weekly since the end of last month, according to state rules.
Nathan Smith, campaign manager of the group, said Wednesday that the group erred in interpreting the rules and would work quickly to file contribution and expenditure reports by the end of the week.
"It was our mistake," Smith said. "We are diligently trying to get it done as soon as humanly possible."
Smith and campaign treasurer Jack Fallis serve on the Spokane Public Library Board of Trustees.
Besides signs, the group has paid for a campaign phone back and a mailer that arrived in mailboxes about the same time as ballots. Smith said the group has raised about $20,000.
---
---