Fri., Jan. 2, 2015
Morning links: Ducks have a title shot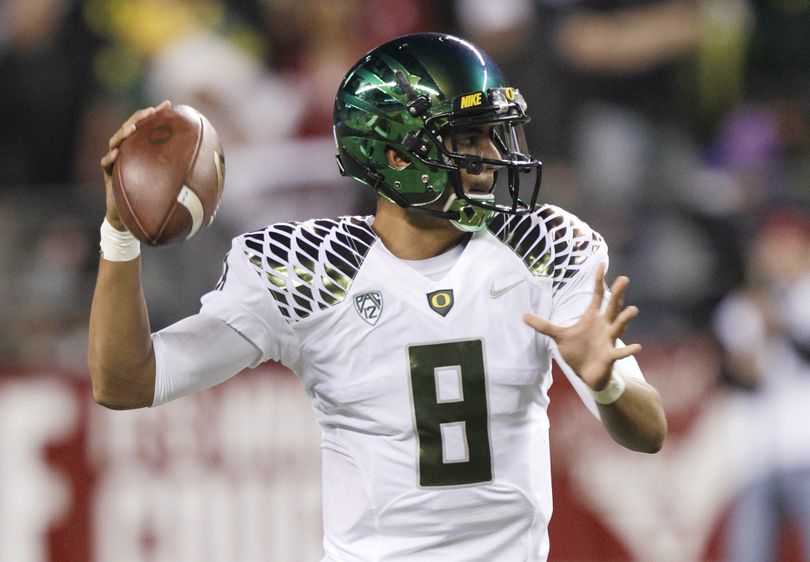 College football's national champion won't hail from the SEC this season, but a Pac-12 team could win the title.

Andrew Greif has the story on Oregon's massive win over Florida State on the field yesterday and John Canzano has a column on how the Ducks won the postgame, too.

Because nothing is sacred anymore, there are still a couple marginal bowl games to be played today despite the fact that we're well into the playoffs. The Pac-12 basketball season also begins at noon today when Washington State takes on Stanford. We preview the opener in today's paper and we've got some more links below.
-- The Huskies will try to continue the Pac-12's winning postseason against Oklahoma State today in the Cactus Bowl.

-- Greg Hansen examines the reasons for Arizona's loss to Boise State.

-- California's Cuonzo Martin turned to coaching after a fight with cancer.

-- The Colorado basketball team received a visit from a prominent former football coach.

-- Five questions facing the Beavers.

-- The Bruins didn't make the playoffs but it will still be good year if they can win the Alamo Bowl today.

-- USC is trending in the right direction.

-- But the Trojans have a tough first conference test against Utah.
---
---