State Representative, position 2
* Race percentages are calculated with data from the Secretary of State's Office, which omits write-in votes from its calculations when there are too few to affect the outcome. The Spokane County Auditor's Office may have slightly different percentages than are reflected here because its figures include any write-in votes.
About The Race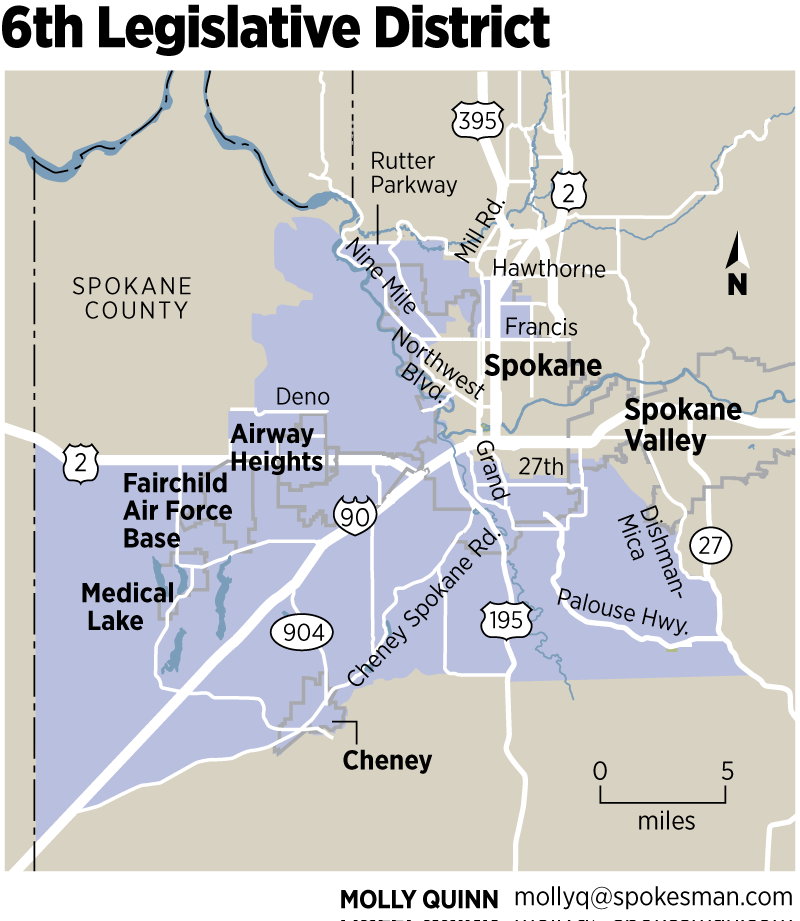 Although the 6th Legislative District has leaned Republican in recent years, Democrats were able to capture seats in the district in 2006 and 2008. This year Democrat Shar Lichty, who was defeated last year in her bid to become Spokane mayor, is challenging incumbent Republican Jeff Holy.
Holy opposes increasing the minimum wage and state funding for the Spokane Transit Authority's proposed Central City Line. He believes the state Supreme Court overstepped its authority when it demanded that the state Legislature vastly increase education funding. He says education is the state's top priority and should be funded before other state operations.
Lichty supports increasing the minimum wage and state funding of the Central City Line. She supports the Supreme Court ruling to increase education funding and suggests creation of a capital gains tax and closing corporate tax loopholes to pay for it. She also supports creation of a state income tax. Party:

Republican

Age:

65

City:

Spokane, WA
Education: Graduated from Issaquah High School in 1973. Earned psychology bachelor's degree from Washington State University in 1983. Earned law degree from Gonzaga University in 1989.
Political experience: Won current House seat in 2012. Ran for Spokane County Commission in 2010.
Work experience: Attorney. Served in the Spokane Police Department from 1984 until he left with the rank of detective in 2006 to practice law. Governor-appointed board member for one of the state's retirement systems for public safety retirees (LEOFF 2) since 2005.
Military experience: U.S. Army, 1975-1978. Army National Guard 1981-1982.
Family: Married; two children. Party:

Democratic

Age:

55

City:

Spokane, WA

Occupation:

Community organizer
Work experience: Organizer with the Peace and Justice Action League of Spokane. Previously a special education paraeducator.
Education: Graduated from Ontario (California) High School in 1983. Earned degree from Spokane Community College in 2008. Earned bachelor's degree in social work and minor in Africana Studies from Eastern Washington University in 2010.
Political Experience: Lost to David Condon in race for Spokane mayor in 2015. Involved in the local campaign for referendum 74, the 2012 statewide ballot measure to legalize marriage equality.
Family: Divorced. Has four kids.