Indian Painted Rocks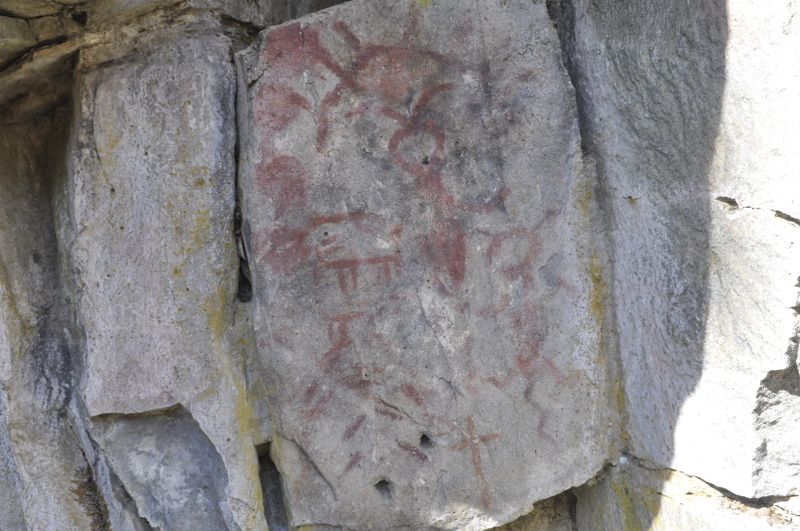 5800 W. Rutter Parkway, Spokane, WA
Directions: Follow Indian Trail Road northward to Rutter Parkway and go north into the Little Spokane River canyon. The parking lot for Indian Painted Rocks is on the north side of the Little Spokane just across the bridge.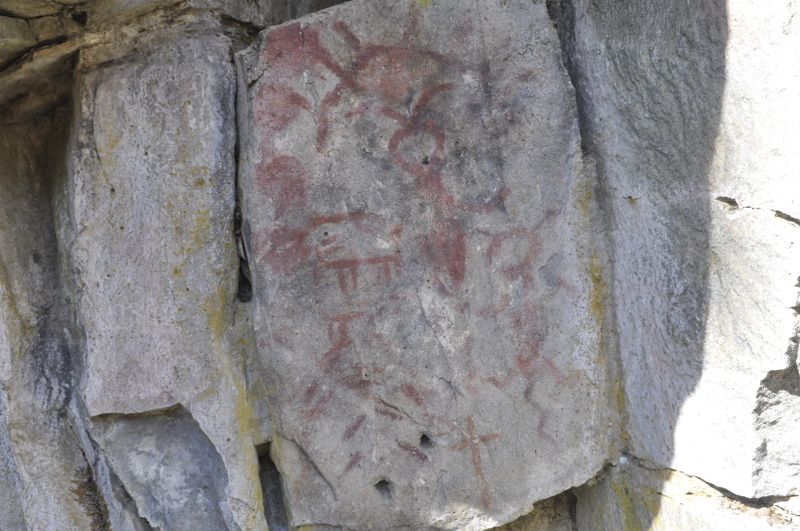 Indigenous art survives
A segment of vertical rock located along the Little Spokane River has a stunning remnant of Native American painting. It is located in a shallow overhang that protects the art from the weather. It is further protected by steel bars. The artwork is found adjacent to a parking lot that is part of the Little Spokane River Natural Area. The site can be viewed in a matter of minutes. Seeing it offers a greater appreciation of the span of history and time along the rivers. The visit can be a moving experience and well worth the drive. Clearly, it is one of the best historic treasures in the Spokane area.
Warning: Use of the parking area requires a state parks Discovery Pass, which can be obtained for $10 a day or $30 a year at sporting goods stores where fishing and hunting licenses are sold. The pass is also good for a trip to Mount Spokane or visit to the Bowl and Pitcher area along the river.
Source: Spokesman-Review