Chief Spokan Garry School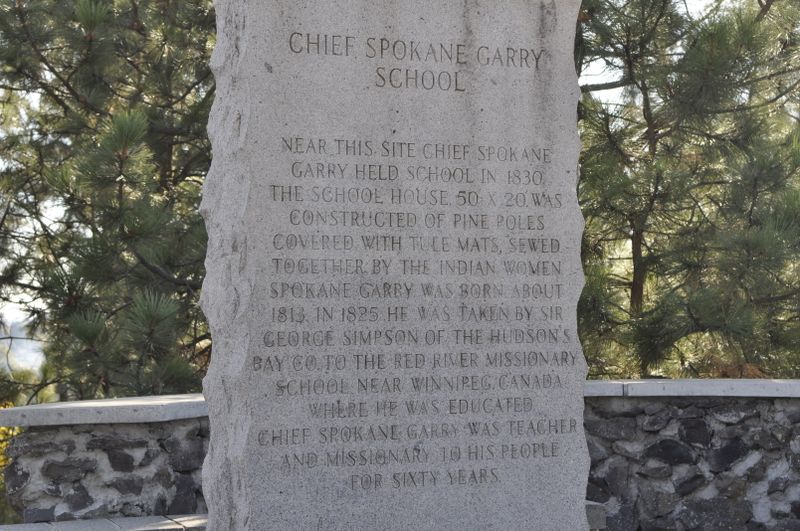 2000 W. Euclid Ave., Spokane, WA
Directions: This monument can be seen by following a gravel street on the south side of the First Free Methodist Church, 1725 W. Courtland Ave. The road travels the perimeter of the park, and the monument is on the south side on Euclid Avenue.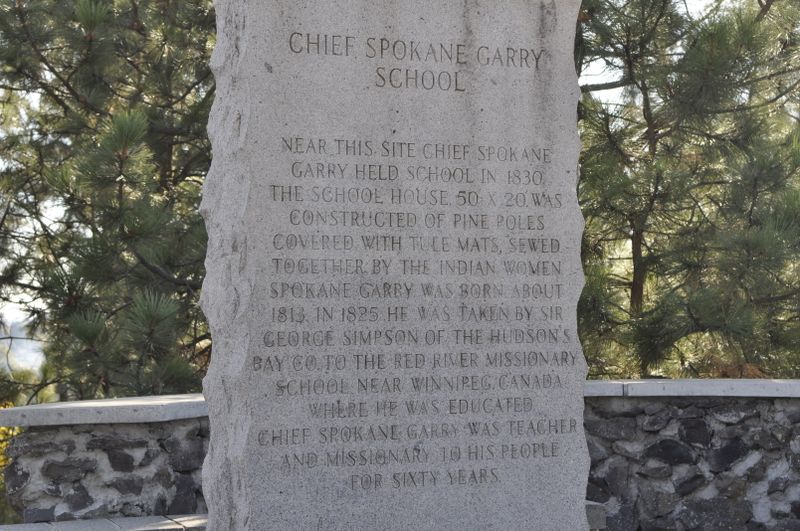 Drumheller Springs Park
Chief Garry opened a small school at this location in 1930. It was 50 feet by 20 feet with poles and tule reed mats sewn together for a covering. Five years earlier, Garry was shipped off by the Hudson's Bay Co. to the Red River Missionary School near Winnipeg and educated. He was a teacher and missionary to his people for 60 years. Drumheller Springs Park, where the monument is located, was a traditional camping spot for the Spokanes and was located on a north-south trail from Spokane Falls to spots downstream on the Spokane and Little Spokane rivers.
If you drive north to the last stop, consider native people moving back and forth from their seasonal camp sites in the vicinity of Indian Trail Road.
Source: Memorial plaque, Spokesman-Review
Directions to the next stop: Indian Painted Rocks
© Google • Open in Maps 8.6 mi away
1
Head east on W Euclid Ave toward N Ash Pl
2
W Euclid Ave turns left and becomes N Ash Pl
3
Turn right onto N Oak St
4
Take the 1st right onto W Courtland Ave
5
Turn left at the 2nd cross street onto N Maple St
7
Turn left onto W Francis Ave
8
Turn right onto W Indian Trail Rd
9
Continue onto Rural Route 5/W Rutter Pkwy
Destination will be on the right