Sports
'Vote your gun' promotes narrow minds
Thu., July 1, 2004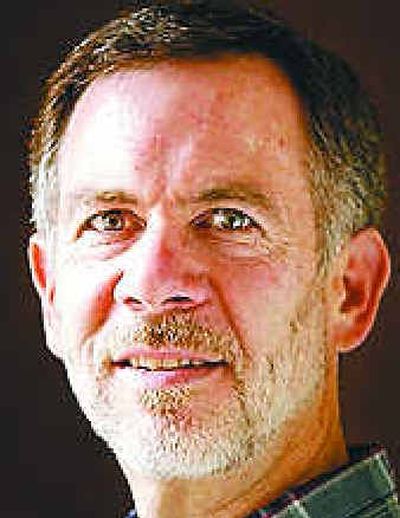 Hunters are rocking under the weight of the 800-pound gorilla that wooed them and then hopped on their backs last week. National Rifle Association President Kayne Robinson announced his 4-million-member group is in the process of "propelling hunter rights to the public arena" with the same bull-headed polarizing rhetoric that caused the senior George Bush to drop his NRA membership in 1995. Robinson received polite applause and a good deal of eye-rolling after making the announcement in Spokane to the Outdoor Writers Association of America's annual conference. A day earlier, the same conference erupted in a standing ovation to a speech by Shane Mahoney, a wildlife biologist who trumpeted the urgency for hunters and anglers to join forces with other conservation organizations, such as the Sierra Club, to curb the loss of habitat that threatens the foundation of fishing and hunting activities. Just a few years ago, OWAA, which has traditionally fawned over the NRA with slobbering enthusiasm, turned down the Defenders of Wildlife request for a forum at the annual conference to appeal for unity on conservation issues. Since then, OWAA's coast-to-coast collection of newspaper, magazine, radio and TV communicators has generally realized that Defenders of Wildlife and most other green groups do not oppose hunting. Indeed, most of them support hunting as a legitimate wildlife conservation tool. But the NRA prefers the us-against-them approach. That strategy has a history of working to the NRA's advantage, but it won't necessarily work in the best interests of sportsmen. Robinson was undeterred by the conservationists' appeal to rally for a common cause. As a footnote to his prepared remarks, he vowed that the NRA would never team with the Sierra Club or its ilk. Robinson waved a Sierra Club publication with a story by Ted Williams, a sportsman and one of the most thorough and insightful modern conservation writers. The story lead-in said, "If only hunters, anglers, and environmentalists would stop taking potshots at each other, they would be an invincible force for wildlands protection." Indisputable. But Robinson condemned the publication because a few NRA darlings were among the several elected officials cited in the story for promoting land-use policies destructive to fish and wildlife. The story pointed out, for example, that Sen. Conrad Burns (R-Mont.) raised more than $500,000 in campaign donations from energy, mining and agriculture during his campaign and then went back to Washington, D.C., and introduced a bill that would promote the sale and development of public land managed by the Forest Service, Bureau of Land Management and Bureau of Reclamation. The story praised several Montana hunting groups for venturing beyond the isolated island of gun rights advocacy to expose the legislation and launch a media blitz called "Keep Public Lands in Public Hands." Robinson, however, said the NRA is cautious about criticizing any politician who stands firm for the Second Amendment, no matter how many wetlands he wants to drain or winter ranges he wants to pave. The NRA continues to blindly advocate "Vote your gun." So narrow. So sad. Robinson did not attend the conference's several panel presentations that featured wildlife experts detailing the grim consequences uncontrolled growth is having on wildlife, particularly in winter ranges, wetlands and riparian areas. Robinson preferred to focus hot-buttons rather than real issues, lobbing half-truths and innuendo much like the radio talk show hosts who have commandeered public airwaves. He cited "government policy" as a key foe to the future of hunting. He acknowledged many policies that increase hunting regulations are supported by hunters themselves. But he chastised sportsmen who go to meetings and comment on proposals and called them "the fancy hunters." Really. He said the "fancy hunters" are accomplices to government bureaucracy that make hunting too complicated for "the guy down at the Texaco station." If Robinson were to attend a public meeting on hunting regulations, he'd see the participants are from all economic levels, from the Texaco station to the medical building. Robinson demeans Joe Average by suggesting he's too dumb to read the regulations and understand the need for rules to increase hunting opportunity while ensuring the viability of wildlife populations. Robinson said government is working with anti-hunting groups "to close millions of acres of public land to hunting." Pressed for examples, he cited the roadless area initiative enacted by President Bill Clinton. Robinson contended that closing roads and preventing new roads on public lands deprives the average sportsman of a place to hunt. By that, he suggests that Joe Average can't get out of his rig and walk or ride a horse and appreciate that most of the best places to find trophy big-game are beyond the reach of a road. Hunters need to see the NRA's anti-government, anti-environmental ploy for what it is. With Republicans in control of Washington, the NRA has few fat targets to villainize in tried-and-true propaganda campaigns that fire up existing members, recruit new members and extract money from all of their wallets. The NRA's campaign to "propel hunter rights into the public arena" stinks of opportunism. Robinson is trying to recruit uninformed hunters with the same big talk and promises a pimp uses to lure vulnerable girls into his realm. Some 12-15 million American hunters are not NRA members, and this is no time for them to change their minds. Now, more than ever, a sportsman who is not an environmentalist is a fool.
Local journalism is essential.
Give directly to The Spokesman-Review's Northwest Passages community forums series -- which helps to offset the costs of several reporter and editor positions at the newspaper -- by using the easy options below. Gifts processed in this system are not tax deductible, but are predominately used to help meet the local financial requirements needed to receive national matching-grant funds.
Subscribe to the sports newsletter
Get the day's top sports headlines and breaking news delivered to your inbox by subscribing here.
---