News > Features
NO HEADLINE
Sun., May 9, 2004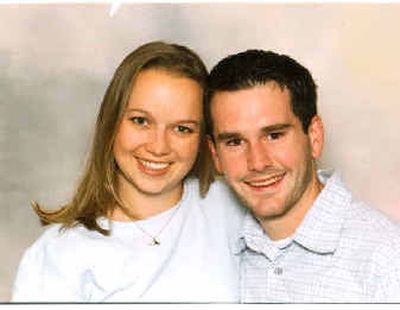 Spokane is the target of West Side critics. Again. On Monday, Tacoma News Tribune columnist Sam McManis expressed surprise that Spokane could play host to such a successful literary festival as last month's Get Lit!.
The Stranger had weighed in much more explicitly the previous Thursday. The Stranger, for those of you who don't know, is the alternative newspaper from Seattle that takes the role of gadfly as seriously as John Ashcroft does the position of Arbiter of All Things Pure and Patriotic.
It nevertheless is a blend of irreverence and contemporary commentary that is just the antidote for what ails this age of creeping apathy. The Stranger's writers care.
Example: Books editor Christopher Frizzelle took a shot at Bookfest, Seattle's annual literary festival. He called last year's event "an unqualified disaster," a view he based at least partially on the declining attendance numbers: In the past three years, Bookfest has drawn 25,000, 20,000 and 9,000 visitors, respectively.
He also pointed out that the only writers of note to attend last year's Bookfest were Northwest-based Jonathan Raban and Sherman Alexie — far cries from the likes of Joyce Carol Oates and T.C. Boyle (not to mention Paul Theroux and Thom Jones) from fests past.
Frizzelle drew comparisons between Bookfest, which once was a terrific event that was held in Seattle's pier district, and Get Lit! And he found the Seattle event wanting.
But here's the rub: Why is it that no one from the wonderful West Side can ever (really, ever) write something about Spokane without making the city sound like something that smells like stockyards on a summer's day?
Frizzelle quotes Eastern Washington University Press managing editor Joelean Copeland describing Cheney as "a fine place to live if you don't mind living in dirt and in hell and where there's nothing to do."
In describing the Sarah Vowell reading, which was held before an overflow crowd in EWU's Showalter Auditorium, Frizzelle couldn't resist paraphrasing something that Oklahoma native Vowell said in jest about Eastern Washington "being out here on the frontier."
"It's a fair guess that a lot of the people on this frontier had never been to a reading like this," he wrote, conveniently ignoring the fact that David Sedaris had performed to a sellout house at The Met for the 2003 Get Lit!.
Frizzelle is correct on several counts. The lineup for this year's Get Lit! was impressive; it may have been, as he wrote, "more impressive than anything Bookfest has ever put together." And he's right when he says that it defies logic to think that a Spokane-based literary festival could be better than anything the vaunted Emerald City puts on.
But Frizzelle should emphasize the point that Bookfest organizers aren't doing their job, not doing a WWE SmackDown! job on — these are his words — "putatively inferior" Spokane, "a region known for Republican values, meth labs and poverty."
But, hey, I dern forget that weuns 'round here live in Dogpatch! Spark up the pickup, darlin', and less get goin'. We gotta drive over to Seattle and tell this Frizzelle guy that some of us east've the mountain akshually read things other'n how-to manuals on meth-brewin' and Spideyman comix.
Heck, some've us akshally vote Democrat — even if the votin' booth is out by the cowpen.
Keeping it going
Now that we're talking about Get Lit!, let's be clear: The event needs to continue, and it needs to continue being high-profile. This past winter, after six years, the Spokane International Film Festival stepped up into true legitimacy with a first-rate lineup of foreign movies. Get Lit!, too, finally hit the big time in its sixth year.
Question is, where does it go from here? Festival director Scott Poole has left for Portland, and the EWU Press is being reorganized.
If you have any ideas about how Get Lit! can be improved, or if you happen to have a handy grant or two to donate, get in touch with Eastern Washington University's Department of Educational Outreach (which oversees the EWU Press). Tell them what you want.
Tell them that you think Spokane deserves only the best.
Self-publishers wanted
Pat Freeman, director of the Seniors Program of the Institute for Extended Learning, sends along this notice: "We are offering an extended self-publishing workshop on Thursday, May 13 at Sullivan Square (Sullivan and Sprague), 11 a.m.-4 p.m. Cost is $13, including handouts. Registration and information: 279-6025."
Some of the experts who will share their knowledge include writing teacher Virginia White and self-published authors such as Don Johnson, Jim Bennett, Bob Bunting and Anni Welter.
Heading things off
Suicide prevention is the topic of the day at 11 a.m. and 3 p.m. Thursday at the Valley Barnes & Noble, 1531 E. Indiana Ave. Local contact information will be featured along with books on the subject, including Spokane therapist Paul Quinnett's "Suicide: The Forever Decision." For further information, call 922-4104.
Book talk
• Auntie's Book Group ("Angels & Demons," by Dan Brown), 7 p.m. Tuesday, Auntie's Bookstore, Main and Washington (838-0206).
• Romance/Mystery Book Group ("Nighttime is My Time," by Mary Higgins Clark; "River God," by Wilbur Smith), 7 p.m. Thursday, Valley Barnes & Noble.
The reader board
• Earlene Fowler ("Broken Dishes"), reading, 7:30 p.m. Tuesday, Auntie's Bookstore.
• Kent Haruf ("Eventide"), reading, 7:30 p.m. Wednesday, Auntie's Bookstore.
• Kat Albrecht ("The Lost Pet Chronicles: Adventures of a K-9 Cop Turned Pet Detective"), reading, 7:30 p.m. Thursday, Auntie's Bookstore;
• Luella Dow ("Juba's Cup"), signing, 12:30-2:30 p.m. Saturday, Auntie's Bookstore.
• Beth Cooley ("Ostrich Eye"), signing, 1 p.m. Saturday, Valley Barnes & Noble.
Local journalism is essential.
Give directly to The Spokesman-Review's Northwest Passages community forums series -- which helps to offset the costs of several reporter and editor positions at the newspaper -- by using the easy options below. Gifts processed in this system are not tax deductible, but are predominately used to help meet the local financial requirements needed to receive national matching-grant funds.
Subscribe to the Coronavirus newsletter
Get the day's latest Coronavirus news delivered to your inbox by subscribing to our newsletter.
---