News > Features
'Alamo' too historical to be very interesting
Mon., May 10, 2004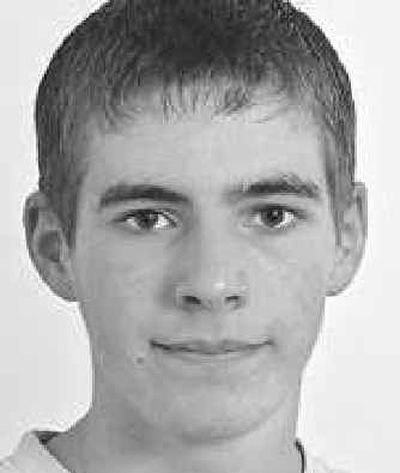 None should forget the Alamo.
The Texas fort laid siege to in 1836 by the Mexican forces of Santa Anna has gone down in American history as the last stand of some true American heroes. It was a valiant effort to help Texas and the United States withstand Mexican invasion, and while the men who defended the Alamo ultimately died there, as most people know, they became legends in the process — if they weren't already.
Over the years, Hollywood has certainly enjoyed fictionalizing that last stand at the Alamo. Who doesn't remember Disney's Davy Crockett TV specials? Sure, it had us all wearing coonskin caps and whistling the theme song as 6-year-olds. But the authenticity of its portrayal of Crockett and the Alamo left much to be desired. John Wayne also took his stab at the Alamo back in 1960, but that was a derisory, almost one-dimensional, depiction.
One of the things producer Ron Howard and co-screenwriter and director John Lee Hancock wanted to do with this film was give the legend a human face and demystify the myth. They wanted to show the Alamo and the men who fought there for what they really were: brave but human souls.
And they succeed, but perhaps not in the way they hoped.
"The Alamo" boasts high production values, fantastically crafted battle scenes, and everything else you would expect from a Hollywood production with a $100 million price tag. But it is a film so involved in the contingent and historical accuracy that the heart of the Alamo legend is lost. Characters we once remembered as legends, like Jim Bowie and Gen. Sam Houston, are now soulless, boring, and less than human — little more than historical caricatures.
Command of the Alamo is shared by two men: Bowie (Jason Patric) and William Travis (Patrick Wilson). Bowie is a renowned knife fighter now ill with consumption. Travis is a staunch, rule-abiding soldier who has abandoned his wife and children for the command post. Others in the motley group defending the Alamo are Capt. Juan Seguin (Jordi Mollá), a Mexican fighting against his native country, and Crockett, the famed Tennessee congressman. Gathering an army to provide reinforcements for the Alamo is Houston (Dennis Quaid). Rife with opportunity for genuine character development, Hancock instead lays waste to many of these characters — burdening Bowie and Travis, for example, with far too many "noble moments" and not enough actual insights into their characters.
Not surprisingly, the most memorable performance belongs to Billy Bob Thornton's Crockett — whom Thornton portrays as a man gravely trying to reconcile Crockett the man with Crockett the legend. Even the Mexican troops whisper of his fabled exploits, of his wrestling grizzly bears and leaping rivers in single bounds. His reputation has a life of its own. But unlike Hancock's attempt to provide the real, historically verified story of the Alamo, Thornton's Crockett doesn't forgo his reputation just to be accurate. With a self-assertive grin, he often embraces his own legend, even if he realizes that it isn't who he really is. Perhaps Hancock — a director I like — should've done the same thing with the movie.
History can and should be portrayed in an interesting way. If only movies like "The Alamo" were less conventional and more engaging, we wouldn't have to worry about it being forgotten.
Grade: C+
Local journalism is essential.
Give directly to The Spokesman-Review's Northwest Passages community forums series -- which helps to offset the costs of several reporter and editor positions at the newspaper -- by using the easy options below. Gifts processed in this system are not tax deductible, but are predominately used to help meet the local financial requirements needed to receive national matching-grant funds.
Subscribe to the Coronavirus newsletter
Get the day's latest Coronavirus news delivered to your inbox by subscribing to our newsletter.
---