News > Features
Map out your expectations as married couple
Mon., May 10, 2004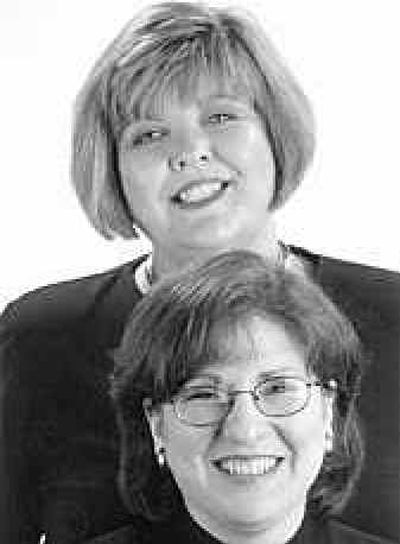 Dear Annie: I am 54 years old and have been married to a wonderful young lady, age 41, for seven months. It's a second marriage for both of us.
Here's the problem: I only get one weekend off each month. "Deanna's" job allows her to take off every other weekend. I make an effort to schedule my weekends off to coincide with hers, yet she always seems to be planning trips out of town on those weekends. I'm beginning to get concerned.
What bothers me is that Deanna makes these plans with others and never with me. She'll take her parents, daughters or girlfriends on a shopping spree or gambling expedition, but it doesn't occur to her to plan something for the two of us.
I just found out that Deanna and her eldest daughter are planning a trip to the Bahamas together, and of course I wasn't asked or told about it until after she put everything on the credit card. We had planned a vacation for our first anniversary this year, but now I am told we cannot go because she won't have enough vacation time to take both trips. Plus, we won't have the money.
I am confused and hurt. Deanna says she and her daughter have been planning a vacation for three years and she sees nothing wrong in doing it now. What is your opinion of this situation? — Confused and Hurt in the Midwest
Dear Midwest: You and Deanna need to have a long talk about your expectations as a married couple. Deanna seems to think she is still single.
A trip without hubby is fine now and then, but not every available weekend. Deanna should save some of those weekends so the two of you can do something together. Also, she seems to be spending family money on others without consulting you. If Deanna is unwilling to make the effort to work on this, you might want to make an appointment with a marriage counselor and find out why.
Dear Annie: Nearly 44 million people in America go without health care coverage of any kind, including 8.5 million children. Each day, rising costs are putting health coverage beyond the reach of millions of working families. These are people all of us know and rely upon — farmers, teachers, computer technicians, construction workers and other members of our community.
From May 10-16, tens of thousands of Americans are coming together for Cover the Uninsured Week, a nonpartisan campaign designed to make sure this problem gets the attention it deserves and to help our uninsured neighbors.
Your readers can log on to CoverTheUninsuredWeek.org to learn more about America's uninsured, find local events such as free health and enrollment fairs, and discover other ways to become involved. — Risa Lavizzo-Mourey, M.D., M.B.A., President & CEO, The Robert Wood Johnson Foundation
Dear Dr. Lavizzo-Mourey: We are more than happy to spread the word about what can be done for the uninsured in this country. Thank you for writing.
Dear Annie: A business acquaintance of my father's is very ill and probably will pass away soon. I would like to pay my respects, but I am not sure what to wear to the wake. I thought it was appropriate to wear black, but my friend says it's OK to wear brighter colors, the idea being that a wake is a celebration of the person's life and brighter colors make the solemn occasion a bit easier. So the question I have is, is black all that? Or is color cool? — Dying to Dress Appropriately
Dear Appropriate: You don't have to wear black to a wake, but you shouldn't look like Carmen Miranda, or even Carmen Electra. Unless you know that the family of the deceased is planning something festive, subdued colors are best.
Local journalism is essential.
Give directly to The Spokesman-Review's Northwest Passages community forums series -- which helps to offset the costs of several reporter and editor positions at the newspaper -- by using the easy options below. Gifts processed in this system are not tax deductible, but are predominately used to help meet the local financial requirements needed to receive national matching-grant funds.
Subscribe to the Coronavirus newsletter
Get the day's latest Coronavirus news delivered to your inbox by subscribing to our newsletter.
---